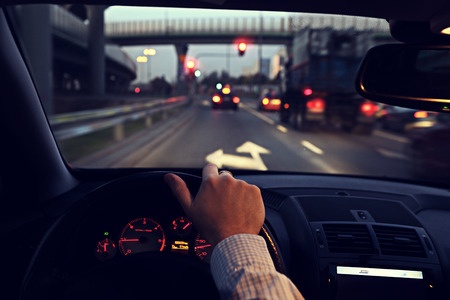 He drove his 18 months old daughter to KK Women's and Children's Hospital (KKH) as she was unwell. On the way back from the hospital, he crashed into a stationary SBS bus after exiting from the expressway into the slip road. His daughter was sent back to the hospital, where she later died.
The weather on that morning was fine and road condition was good, so what went wrong?
The father, Alfred Ng Hon Lum, has lost his concentration and did not keep a lookout for other vehicles on the road. His moment of negligence, caused him to crash into the stationary bus and ultimately, cause the death of his daughter.
During the accident, his expectant wife was cradling their daughter in the front passenger seat. She was not placed in a car-seat for added protection. As a result, his daughter suffered from multiple injuries, including a severe traumatic head injury that caused her to bled from the mouth and nose. Three days later, she succumbed to her injuries.
Experts have strongly emphasized on the need for young children to be properly restrained when they are travelling in a moving vehicle. In fact, children under the height of 1.35m are required to be placed in a car-seat, booster seat or an adjustable seat beat. Children under the height of 1.35m should not be allowed in the front passenger seat too. Young children are fragile, as their head, neck and spine are still developing. During a road accident, young children often suffer from severe injuries or death.
It is better to be safe than sorry. Get a suitable car-seat for your child now.
Related read: Children Car Seat Rules And Safety Guidelines In Singapore
By Crystal Tan | Source: The New Paper