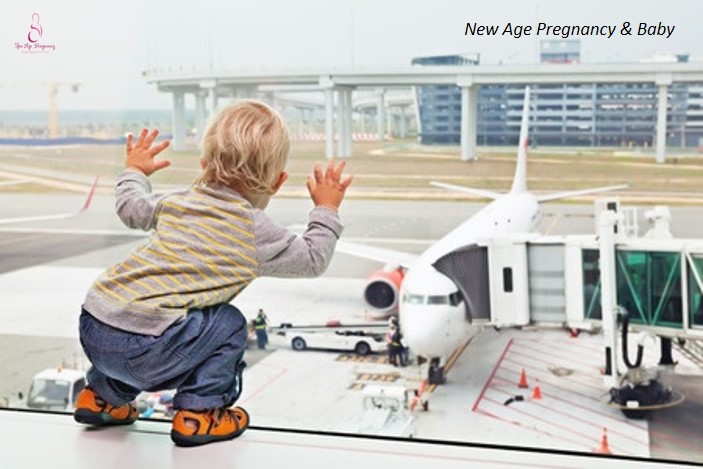 If you have a baby or toddler, you may wonder if there is a cheaper airfare for them. Here is a compilation of airlines departing from Singapore Changi Airport and what their policies are for babies and toddlers.
  *      *      *      *      *      *      *      *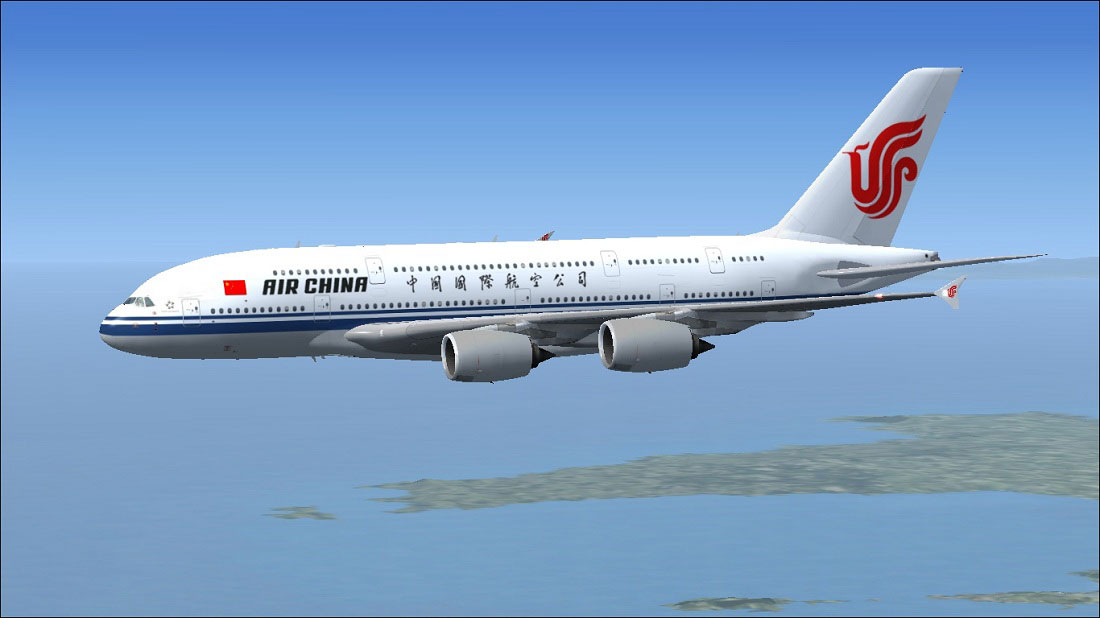 Air China
http://www.airchina.com/mm/en/travel_information/special_travel_requirement/child_infant_travelers/child_infant_travelers.shtml
Ticket Price
Children between the ages of 2 to 12 years old can travel using children fare. Infants travel at 90% discount of the published fare but will not have a seat.
Services
Most flights on Air China provide cradles for babies, that must be reserved more than 72 hours in advance.
Child and infant meals are available, but has to be requested during ticket reservation. Child's meal means no salty or sweet foods while baby's meal means it is prepared for infants.
Sample flight routes
There are current promotional flights to many international locations such as Barcelona, Budapest, Vienna, Geneva, Athens, Dusseldorf, Moscow, Munich, Milan, Madrid, Montreal, Stockholm, Los Angeles, New York and San Francisco.
  *      *      *      *      *      *      *      *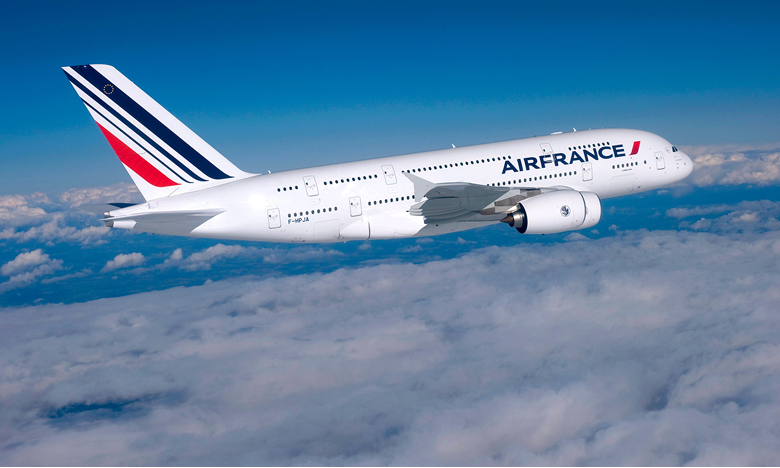 Air France
http://www.airfrance.sg/SG/en/common/guidevoyageur/assistance/voyager_enfants.htm
Ticket Price
On international flights, you receive a 90% fare reduction for your infant (to indicate traveling with infant when booking the flight).
Services
Air France's website did mention about having personalized services at the airport, special meals for infants and children, and priority services. You have to request (at least 48 hours before flight, but preferably as soon as the ticket is booked) a bassinet on long-haul flights is available, subject to availability too. Bassinets are designed for infants weighing less than 10kg and measuring less than 70 cm.
On flights of 2.5 hours or more, baby food and cookies for infants, as well as bite-sized meat or fish for children up to 8 years old are provided. For children 9 to 11 years of age, a child's meal must be requested at least 24 hours before departure. Otherwise, your child receives a regular meal.
Children receive games and coloring books suited to their age on long haul flights. Kids' entertainment program include cartoons, new movies for all ages, video games and kids' radio stations.
Sample flight routes
There are flights to Jakarta and destinations in Europe.
  *      *      *      *      *      *      *      *

Air Asia
http://www.airasia.com/ask/template.do?id=136&name=What+is+the+difference+between+the+definition+of+an+infant+and+a+child%3f
Ticket Price
Infant fare is available (not a fixed percentage discount) but will not have a seat.
Services
Foods and beverages for babies are permitted, but only sufficient amount for the duration of the journey can be brought on board. Infants are not allocated any free baggage allowance since they are not allocated seats as they travel on an adult's lap.
Sample flight routes
There are flights to Australia, China, Japan, Indonesia, Macau, Malaysia, South Korea, Thailand, Taiwan and Vietnam.
  *      *      *      *      *      *      *      *

Bangkok Airways
https://www.bangkokair.com/pages/view/Baby-Bassinet
Ticket Price
Infant ticket price is 25% of the applicable published adult fare.
Services
Baggage allowance is 10kg for infants. Complimentary baby bassinets are available on Bangkok Airways operated flights on Airbus 319/320 with flight times of over 2 hours (Bangkok-Maldives, Bangkok-Dhaka, Bangkok-Mumbai and Samui-Hong Kong). Bassinets are designed for infants weighing less than 14kg and measuring less than 70 cm.
Sample flight routes
There are flights to Thailand, Laos and Myanmar.
  *      *      *      *      *      *      *      *

British Airway
http://www.britishairways.com/en-us/information/family-travel/planning-your-trip
Ticket Price
Infant fare is charged at 10% of the adult fare when the infant does not have his/her own seat, but sits on an adult's lap. Otherwise, it'd be at child fare.
Services
In-flight entertainment on long haul flights has a dedicated kids' channel from Disney and Cartoon Network, family movies and a dedicated audio music channel. There are Skyflyer activity pack that come in swimming bags, available on all flights over two hours from London Heathrow and London Gatwick. For children between three and five years old, the pack contains crayons and a 'Spread your Wings' colouring book featuring Cuthbert the Cat. For children over six, the pack contains a pen and the 'Wing It' book, packed with exciting facts about flying, together with puzzles and sudokus.
There is children's meal, which is served before the adult's meal is served. Child's meal must be booked at least 24 hours before flight.
Sample flight routes
British Airways fly to United Kingdom, US, Europe, and many international destinations including major cities in Asia.
  *      *      *      *      *      *      *      *

Cathay Pacific
http://www.cathaypacific.com/cx/en_SG/travel-information/special-assistance/children-and-infants/infants.html
Ticket Price
Infant fare (fixed percentage discount not stated) will be charged when an infant travels with a parent/ guardian and the infant does not occupy a seat.
Services
All aircraft are equipped with special baby bassinets and packs as well as a wide range of baby food. Each aircraft has at least two toilets with special fold-down tables for changing diapers. An interesting note is that for hygiene reasons, their crew will not be able to re-heat nor chill food items brought on board by passengers.
Sample flight routes
Cathay Pacific flies to Hong Kong, United States, Japan and many international airports from Singapore.
  *      *      *      *      *      *      *      *

Emirates
http://www.emirates.com/english/plan_book/essential_information/travelling_with_infants.aspx
Ticket Price
Tickets for infants traveling on the parent's lap or in a bassinet are discounted from the full adult fare (no fixed discount percentage published on website).
Services
Emirates offers priority boarding to families with young children and complimentary baby stroller service at Dubai International Airport (on arrival and transit only). Changing tables are available in the toilets on all aircraft. Bassinets are available, with a weight limit of 11 kg.
Sample flight routes
Emirates fly from Singapore to UAE, Thailand, Europe, Australia, UK, US, Europe and several Asian cities.
  *      *      *      *      *      *      *      *

Jetstar
http://www.jetstar.com/sg/en/help/articles/what-do-i-need-to-know-about-travelling-with-my-infant
Ticket Price
This is an airline that offers travel for FREE for infants seated on your lap, on all domestic flights within Australia, Japan, Vietnam and New Zealand, and international flights between Australia and New Zealand. Otherwise a small fee is chargeable.
Services
Bassinets can be requested on some international flights. No infant food and drinks are available, so be sure to bring your own and the items are counted towards the weight of carry-on baggage. A pram, a stroller, a portable cot and a highchair can be counted as checked baggage for free, regardless of fare and in addition to any checked-baggage allowance. Infants not occupying a seat are not entitled to a checked baggage allowance.
Sample flight routes
Currently, there are promotional fares to Malaysia, Indonesia, Cambodia, Taiwan, Thailand, Vietnam and Perth.
  *      *      *      *      *      *      *      *

KLM
http://www.klm.com/travel/ge_en/prepare_for_travel/travel_planning/children/index.htm
Ticket Price
Not stated on the website but infant and child fares are applicable.
Services
For kids 2 and older, there are children's meal on intercontinental KLM flights at no extra cost (to be ordered 24 hours before departure). A sample dinner for a child is a mini hamburger and fries, though the menu varies per flight. For each meal box, there is their mascot Bluey plus a junior pilot adventure game or junior pilot diploma. Infant foods are to be brought by parents, though on intercontinental KLM flights, there are a few special baby meals available (free and do not need to be ordered upfront). Every 0-2 year old receives a free Bluey bib.
On board intercontinental KLM flights, every child 2 and older receives a Bluey play set, containing a memory game and tic tac toe, and items such as pencils, a key cord, card game, sticker, baggage label and more. A Bluey eye mask will help your child get some rest. On European flights children receive a Bluey passport holder and an activity book. On intercontinental KLM flights, every seat has an inflight entertainment set with children movies and games.
For intercontinental KLM flights, on board carrycots are available for babies that are no longer than 65 cm and weigh no more than 10 kg on the day of the trip. For each child, a completely collapsible stroller (umbrella type) can be brought free of charge on any KLM flight. If the stroller will not fit under the seat or in the overhead baggage compartment, it can be checked in at no extra charge. For an infant traveling on adult's lap, there is free one hand baggage with baby care items weighing not more than 12 kg and one check-in baggage of maximum 10 kg.
Sample flight routes
There are flights from Singapore to international destinations, including to Australia, US and Europe.
  *      *      *      *      *      *      *      *

Lufthansa
http://www.lufthansa.com/sg/en/Travel-preparation-for-children
Ticket Price
Prices are free for infants on domestic German routes or for 10% of the regular fare on all other routes. Child fare is applicable for children aged between two and 12 years who require their own seat and on almost all fares for 75% of the regular price of the flight.
Services
Child's pram or pushchair can be taken right up to the aircraft. Families board first with Lufthansa. Children's menu is available which is designed by chef Sybille Schönberger, made from the freshest ingredients and presented in a child-friendly and appealingly colourful way. Meals for babies and infants such as baby food, mini sausages and soups are also available on flight. Children under two years of age generally have a free baggage allowance of one bag up to 23 kg. Children aged two and over enjoy the same free baggage allowance as adults.
Sample flight routes
There are several promotional fares from Singapore to various Europe destinations.
  *      *      *      *      *      *      *      *

Malaysia Airlines
http://www.malaysiaairlines.com/my/en/plan/special-needs/infant-and-children.html
Ticket Price
No information on its website
Services
Malaysia Airlines allows for an additional 10 kg of purely baby essentials (including a bassinet or carrycot) over and above the free baggage allowance as allotted to an infant's accompanying adult passenger. The combined weight of the bassinet or carry cot and baby essentials must not exceed 10 kg. Limited quantity of baby formulae, food and essentials including napkins, bottles and brushes are provided onboard but it is recommended that parents bring their own. Facilities for heating baby food and sterilising feeding bottles are also available on certain flights. It has a special child's meal that is nutritionally designed for children aged 2 to 12.
Sample flight routes
There are flights from Singapore to international destinations, including Australia, China, Europe, US and Canada.
  *      *      *      *      *      *      *      *
Qantas Airways
http://www.qantas.com.au/travel/airlines/help-travelling-with-infants/global/en
Ticket Price
Infants who do not occupy a separate seat are carried for 10% of the applicable adult fare plus taxes and surcharges on International flights and FREE on Domestic flights.
Services
Baggage allowances for infants vary according to destination – but they include a collapsible stroller or push-chair, collapsible cot or bassinet, or car seat or baby capsule. Bassinets are available with a weight limit of 11 kg. Qantas provides a limited range of top brand baby food, milk, baby bottles, cereals and rusks but recommends that you bring your own. There is no carry-on baggage allowance for infants. However, food and nappies required for infants during the flight may be carried in addition to the accompanying adult's baggage allowance.
Sample flight routes
Qantas flies from Singapore to Australia, major cities in Asia, Europe and New Zealand.
  *      *      *      *      *      *      *      *

Scoot
https://www.flyscoot.com/images/plan_and_book/fares_and_fees/scoot_fees_chart.pdf
Ticket Price
Infant fee is S$75 for flights out of Singapore. There is no child fee.
Services
Strollers, bassinets and car seats can be checked in without extra cost.
Sample flight routes
Scoot flies from Singapore to South Korea, Australia, Japan, Thailand, Hong Kong, China and Taiwan.
  *      *      *      *      *      *      *      *

SilkAir
http://www.silkair.com/en_UK/mi-prepare-for-travel/travelling-with-children/
Ticket Price
No information on its website
Services
Infant/child meals are available on all SilkAir operated flights, except those between Singapore and Kuala Lumpur.
Sample flight routes
There are flights to Cambodia, China, Malaysia, Thailand, Australia, Indonesia, India, Nepal, Maldives, Myanmar, Philippines and Vietnam.
  *      *      *      *      *      *      *      *

Singapore Airlines
http://www.singaporeair.com/en_UK/travel-information/travelling-with-children/
Ticket Price
No information on infant fare price on its website.
Services
Infants, up to 2 years old, are not required to have their own seats and bassinets are available (subject to confirmation) for babies weighing no more than 14 kg. Infant/child meals are available on all flights, except those between Singapore and Kuala Lumpur. General baby amenities such as diapers, disposable bibs, feeding bottles, and baby wipes are available onboard, on request but are of a limited quantity.
Sample flight routes
There are promotional fares to many cities in Asia and Singapore Airlines flies to many international destinations.
  *      *      *      *      *      *      *      *

Thai Airways
http://www.thaiairways.com/en_MY/plan_my_trip/travel_information/Health_and_Well_Being_OnBoard.page
Ticket Price
No information on its website
Services
On both international and domestic flights, there are a range of toys, games and books presented to children. These are customised according to age: under 3 years, 3 to 6, and 6 to 12 years of age. Bassinet are available for babies less than 6 months of age, weighing less than 10 kg and not exceeding 62 67 cm in length
Sample flight routes
There are flights to 19 countries in Asia Pacific and 9 countries in Europe.
  *      *      *      *      *      *      *      *

TigerAir
http://www.tigerair.com/sg/en/children_and_infant.php
Ticket Price
There is no child fare. The charge for carriage of infants is S$50 per infant per sector, when they are seated on an adult's lap (maximum 1 (one) infant per adult aged 18 or over).
Services
There is no additional charge for a piece of infant equipment, such as a pram or portable cot to be checked, in addition to any baggage allowance purchased.
Sample flight routes
There are flights to China, Hong Kong, Macau, Malaysia, Philippines, Australia, Indonesia, Maldives, Taiwan, Thailand and Vietnam.
When reserving a sear for infants and toddlers, be sure to check with the airline on the booking procedure. Most airlines require booking through them personally, instead of online booking, as birth certificates and special requests have to be serviced directly by their staff. The age for travel for infants are typically above 7, 9, or 14 days' old. Once a baby reaches 2 year old, a seat is required by international airline safety standards. Some airlines continue to charge you at infant price even when the child crosses the 2 year old birthday on the return trip, while others charge a child fare. For infants who do not have a seat but sit on the adult's lap, there is a limit of an infant per adult. In general, it seems that the European airlines are more considerate to children, taking the extra effort to come up with special game packs and meals for them!
Read more:
10 Tips For Breastfeeding Mother While Travelling With An Infant Or Baby
Disaster-Proof Your Holiday! 10 Tips For Travelling With Baby
Do you know of any airline that offers special discount or services for young children and is not listed on our post? Let us know! 
By Mei