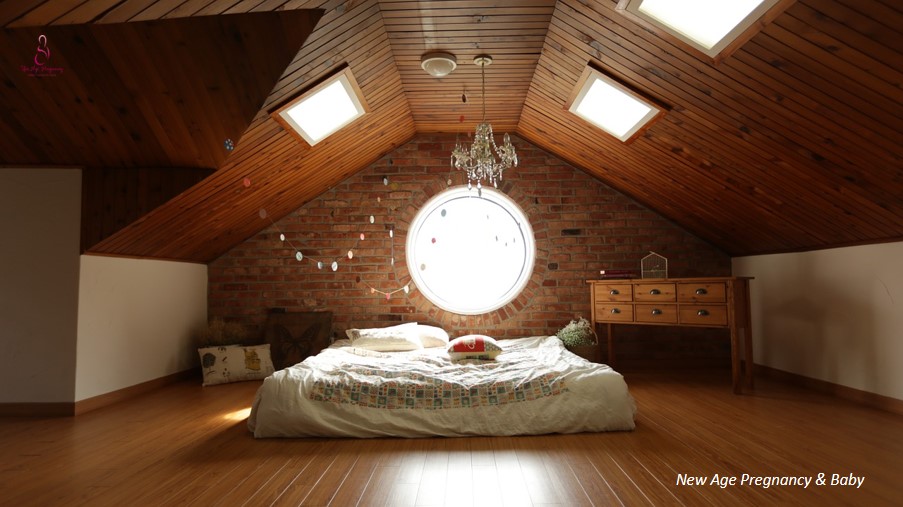 Shopping for baby furniture can be both fun and frustrating – there are a lot of considerations, such as cost and duration of use, and how the additional furniture can fit in the nursery or a shared room. While you are thinking about baby furniture, check out these 12 places to find them! Quite a lot of stores have online websites where you can view their product selection and prices before committing to a purchase.
#1 IKEA
There are two IKEA stores in Singapore, one at Alexandra and the other at Tampines. IKEA has its product catalogue online, classified by age with different styles for your selection. This is a big plus point since you can calculate your budget and have an idea what to look out for before heading to the stores.
The restaurant area in the stores have an indoor mini-playground and this is very helpful when you want some couple time – to sit down, enjoy your meal and discuss your purchases. The prices are quite affordable, for instance, a cot can be priced as low as S$50 while the expensive range with drawers is priced at S$349. A wide range of baby furniture is available as well, including cots, changing tables, bedsheets, high chairs, lighting, storage systems and even bath tubs! There is plenty of parking space and parking is complementary.
Address: 317 Alexandra Road, Singapore 159965 or 60 Tampines North Drive 2, Singapore 528764
Opens daily from 10am to 11pm
Contact details: 6786 6868
#2 Kids Haven
Kidshaven sells a wide range of baby and kids furniture and they can be conveniently bought online, with free delivery (for purchases over S$75). For instance, for baby furniture, they retails baby cots, toddler beds, storage solutions and play tables. You may want to check out the furniture in the physical stores before making your purchase as some of the brands are not stated online.
Address: 61 Ubi Road 1, Oxley Bizhub 1 #01-28 Singapore 408727, opens daily (except Tuesday) from 11am to 7pm or 3 Gateway Drive Westgate Mall #04-14 Singapore 608532, opens daily from 10.30am to 9pm (extended hours to 10pm on Friday and Saturday)
Contact details: 6816 6860 (Ubi), 6265 1437 (Westgate)
#3 iBenma Trading Singapore
iBenma retails a wide range of baby and children furniture, including modular beds, baby cots, bunk beds, loft beds and storage solutions. You can also checkout their facebook page as they regularly post their

promotions

on it.
Address: 177 River Valley Road, #01-20 Liang Court Singapore 179030
Opens daily, from 11am to 8pm
Contact details: 6253 1469
Casa Kidi has a spacious display centre in Tampines, comprising 25,000 square feet that showcases over 100 bedroom sets. The brands retailed in the store include Cilek (from Turkey), Argington (from New York), Colombini (from San Marino) and Million Dollar Baby (from US). Casa Kidi has its own home brand accessories.
Some of the brands that they retail, for instance Argington, do not use toxic chemicals and even has organic bedding and baby bumper for the baby crib. The advantage of heading to Casa Kidi is you can see how different pieces of furniture belonging to the same theme will look, as opposed to buying separate pieces of furniture.
Address: 21 Tampines Street 92, Singapore 528891
Opens on weekdays from 10.30am to 6.30pm, public holidays from 10.30am to 7.30pm and weekends by appointment only
Contact details: 62272000
#5 Deer Industries
Deer Industries sells European themed furniture, and retail nursery cots (from S$899 to S$1,129), cribs and storage solutions. Deer Industries' furniture is not limited to children furniture, but also has adult furniture, interior decoration items including posters, and backpacks.
Address: 315 Outram Road, Tan Boon Liat Building #07-05 Singapore 169074
Opens from Wednesday to Saturday (11 am to 5.30 pm) and Sunday (12pm to 5pm), Monday and Tuesday by appointment only
Contact details: 9485 4430
#6 Cuckoo Little Lifestyle Store
Cuckoo Little Lifestyle Store sells an interesting range of baby clothing, stationery, interior decoration items, toys and party ware. With regards to nursery furniture, they retail well-known brands (Kili, Oliver) of cots and baby cradles. While the furniture selection is limited, it is a lifestyle store that you can spend hours exploring. The items can be purchased online as well.
Address Block 6B Dempsey Road Singapore 247662
Opens daily from 10am to 5pm (and Sunday from 12pm to 4pm), closed on public holidays
Contact details: 6475 1792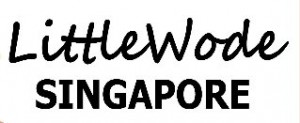 #7 Littlewode
Littlewode is a British and American themed furniture store that offers children's beds and storage solutions. They have a wide selection of beds, although the age groups are more appropriate for older children and teenagers. They have a showroom in Singapore and purchases can be made online.
Address: 38 Jalan Pemimpin, #04-07 Singapore 577178 (building M38)
Opens daily, from 11am to 7pm, Saturday, Sunday and public holidays from 10.30am to 5.30pm
Contact details: 6459 9677
#8 Motherswork
Motherswork retails a broad range of baby items, including baby essentials, baby carriers and slings, baby clothing and toys. For baby furniture, Motherswork retails from various brands (Stokke and Kidco) of cots, changing tables and safety solutions. The selection is limited but if you want to shop for other items including toys, there is a wide selection of well-known baby brands like Melissa & Doug and KidKraft.
Address: Four outlets at Marina Bay Sands (6688 1898), Great World City (6738 5886), Tanglin Mall (6738 2161) and 112 Katong (6443 1898). The common hours for these 4 outlets are 11am to 8pm, daily.
#9 Mothercare
Mothercare has 17 outlets in Singapore and therefore convenient. Each outlet varies in size and therefore not all products may be available; however, if you are looking for selected pieces of furniture, it would be a convenient option to explore. Since Mothercare also retails strollers and other non-baby furniture items, you can also get items such as baby bottles, clothing, toys and car seats as you make your baby furniture purchase.
Their price range is more expensive, for instance a Mothercare (home brand) baby cot retails for S$249 while a third party Stokee® Sleepi retails for S$1,599. Mothercare has an online store and thus if you are sure of what you'd like to buy, you won't even need to step out of your home! The baby furniture ranges from cribs, cots, changing tables, lighting and storage solutions.
Address (for flagship store at Harbourfront Centre): 1 Maritime Square #03-05 Singapore 099253 Closest car park: Lobby B
Opens daily from 10.30am to 9.30pm (Harbourfront Centre)
Contact details: 6692 9680
#10 Flexa
Flexa is a Danish brand known for their beds that can be refitted, for instance Baby Flexa cot can be adjusted in four other configuration into a day bed. Flexa also has storage solutions and table. You can buy online or visit their two stores in Singapore, at United Square and 112 Katong.
Address: 101 Thomson Road, #01-33/34/35 United Square, Singapore 307591 (Contact: 6354 1310) and opens daily from 11am to 8.30pm (and 10am to 8.30pm on weekend) or 112 East Coast Road, #03-38, 112 Katong, Singapore 428802 (Contact: 6604 8599) and opens daily from 11am to 8.30pm
#11 Piccolo House
Piccolo House retails a range of baby furniture, but probably more well-known for the beds that they retail from international brands – the beds' range include bunk beds, toddler beds, single beds, loft beds that can be refitted to suit the age of the child. The storage solutions, playsets and accessories all look very pleasing and well-designed. You can also shop online with free delivery for purchases above S$250.
Address: 10 Ubi Crescent #01-63 (Lobby D) Ubi Techpark, Singapore 408564 (Opens from Tuesday to Sunday, 11am to 6pm on weekdays and 11am to 7pm on weekend) or THE GRANDSTAND – 200 Turf Club Road #01-32B Singapore 287994 (Opens from Tuesday to Sunday, 11am to 7pm and Monday, by appointment only)
Contact details: 6743 8884
#12 Junior Suites
Junior Suites has bedding solutions for older children, including bright coloured bunk beds and storage solutions.
Address: 21 Toh Guan Road East, #03-05 (Lift Lobby B), Toh Guan Centre Singapore 608609
Opens daily: From 12pm to 6pm, closed on public holidays
Contact details: 6515 3013
Safety is the most important consideration for baby furniture; what comes in as a second most important consideration will depend on your personal preference. For instance, if cost is a factor, IKEA is a good choice while if you are looking at convertibility of the baby furniture to one suited for an older child, you would want to look at Flexa. Luxury and lifestyle stores typically retail more expensive brands and if you don't have budget considerations, you certainly can consider these luxury baby furniture that costs over a thousand dollars!
Written by Mei