Police was sent to arrest Sarah Robinson for shoplifting a total of $300 worth of products that include diapers, shoes and baby wipes. But, not only was the mother not arrested, the police actually paid for her loots. What could have happened?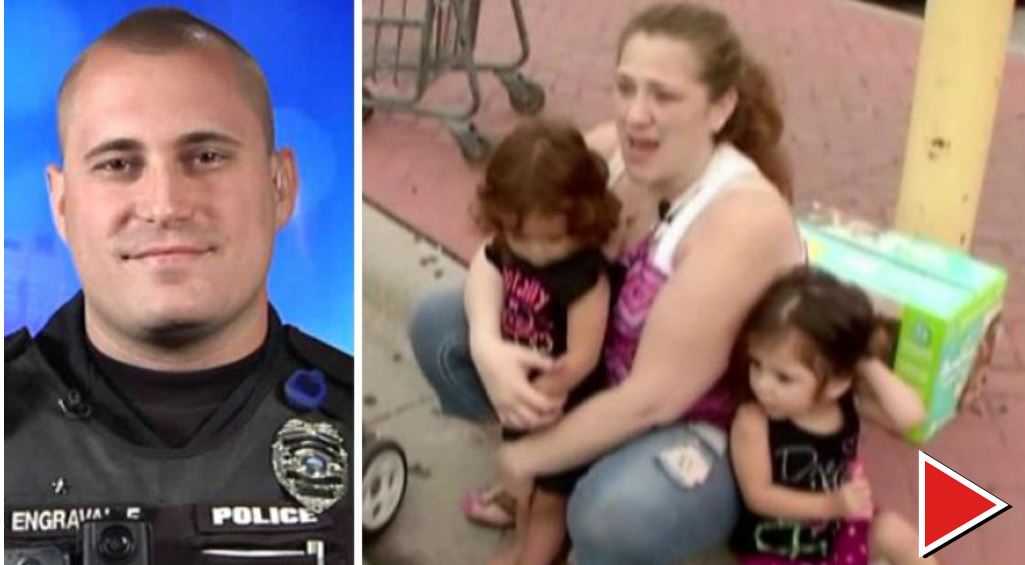 Sarah is a single mum, she has six young daughters between the age of 2 to 16. As she ran out of diapers for her youngest twins, she resorted to shoplifting. In a need of desperation, Sarah attempted to steal diapers, baby wipes, children's clothes and shoes from a mall. Unfortunately, she was caught by the manager.
Police officer Mark Engravalle, spoke to Sarah and realized that Sarah and her kids were in a desperate state. Her kids wouldn't even wearing shoes. Officer Mark thought about his own kids and decided to go the extra mile for this family. "The officer ticketed Robinson for the theft, but he also bought each of the six girls a pair of shoes from his own pocket. Then he bought two large boxes of diapers and wipes," reported by KCTV5.
Help started pouring in after people heard about Sarah's predicament with the kind police officer.
"It's a new start for all of us," Sarah said.