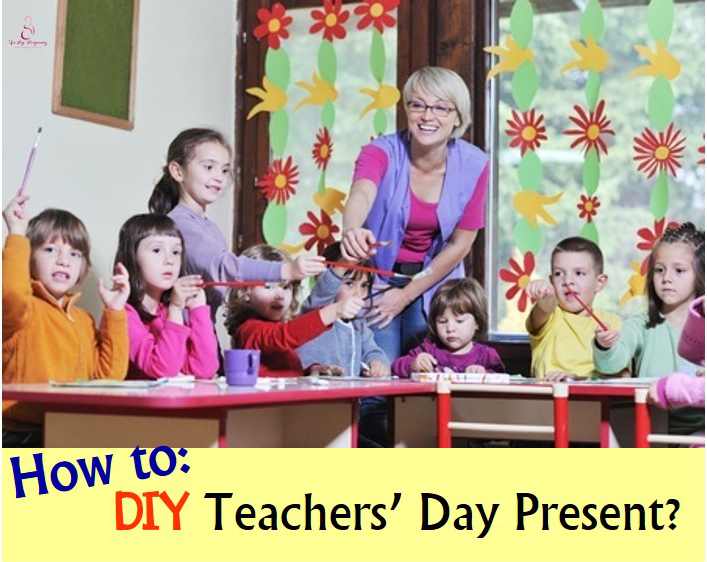 Teacher Day is coming, and besides our family and friends, many of us parents want to remember the caregivers and teachers who have watched over our child for the past year. And so we should – their job is by no means an easy one! Here are six simple ways to say "Thank you" and "Happy Teachers' Day" in style.
Cake jar
It's easier to assemble than it looks! Source for jars that roughly fit the same dimensions as your cupcake trays/liners. Bake cupcakes – feel free to use instant mixes like Mrs Field's or Betty Crocker for guaranteed success! Make any frosting of your choice. When cupcakes are cooled, slice in half horizontally. Layer the cupcakes halves in the jar, piping a generous layer of frosting in between. Finish off with a last layer of frosting and any topping of your choice, cover, and add a ribbon to complete the look!
Potted plant
Eschew flowers in favour of a potted plant – functional and refreshing! Why not gift a small pot of sweet basil or rosemary, or even a chilli plant! Every time the receiver eats the produce from the plant, she'll remember your child and you (hopefully with fond memories!). Customize your pot with a homemade label or get your child to decorate it with lots of stickers! Hop on down to your nearest nursery to get your pots today.
Hot chocolate treat
Aren't these hot chocolate sticks the cutest things ever? These little beauties do require quite a bit of preparation work though, but a little bit of planning and some time in the kitchen will yield you a big batch of these yummies, which your kids are sure to love too! Good way to kill two birds with one stone, we say. Get full instructions and recipes here: http://www.makeandtakes.com/hot-chocolate-on-a-stick
Sharpie mug
These mugs are a great way to turn your child's art into something practical and useful. Be sure to use a good quality ceramic mug and oil-based permanent marker. Let your child draw his design or picture on the mug, and allow it to dry overnight or up to 24 hours. Place the mug in the oven, put your timer to 30 minutes, and turn the oven on to heat to 200-220 degrees Celsius. (Caution: Do not place mug in preheated oven as this may cause it to crack!) Check regularly to make sure the mug does not get over-baked and browned. Once time is up, allow the oven to cool down completely before removing the mug. Test for "doneness" by wiping the design with a wet towel – it should not be affected by the water.
Arty bookmark
Here's another great way to make art that lasts, and it really doesn't get any simpler than this. Scan your child's artwork onto your computer – you can also take a photo of it if you don't have a scanner available – crop to size and edit as desired, then print it on thick paper (at least 250gsm). Cut to preferred size with a penknife, or get it professionally cut at any photocopier's. For added protection and shine, you can also laminate each piece.
Handmade card
Another clever way to say Thank -You is to craft a handmade card. All it takes is some paper and some basic materials – coloured pencils, markers, paints, crayons etc. Help your child add festivity to the occasion by decorating the card with embellishments as well, such as sequins, feathers, little pom poms, bits of tinsel and glitter too!
By Dorothea Chow