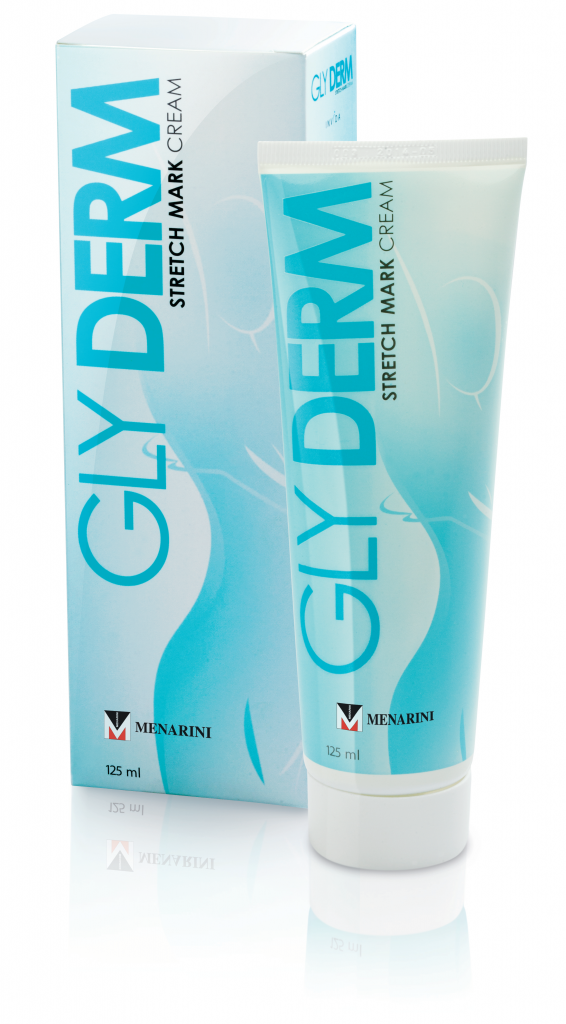 Stretch Marks is a familiar term especially for Women who has recently given birth. It is a result of the stretching of the skin associated with rapid expansion of the body size and weight. Pregnant mums may discover stretch marks during the last trimester of pregnancy and the battle scars are usually found on the belly and also on other parts of the body such as the breasts, thighs, hips and bottoms.
What you did not know?
Stretch marks appear as reddish or purple lines, but tend to fade to a lighter shade after a period of time. What you didn't know is that, Stretch Marks may fade but they will not disappear completely!
Now, you can say goodbye to unsightly stretch marks and regain your confidence with Gly Derm stretch mark cream.
The New Product in Town
Gly Derm stretch mark cream is specially formulated with Tri-Derm actives that contains three secrets to regain back your skin elasticity and its firmness. Let's reveal the secrets of Gly Derm:
1. Extract of Centella Asiatica
Extract of Centella Asiatica was traditionally used as a medicinal herb for its various health benefits and therapeutic actions. Centella Asiatica has great effects in reducing stretch marks, stimulates collagen production, restores skin firmness and improves skin elasticity.
2. Prunus Amygdalus Dulcis Oil
Commonly known as sweet almond oil, is an extremely good moisturizer for all skin types. Not to mentioned that it is easily absorbed thus raising its effectiveness. Don't you want to revive back your glow? Sweet almond oil gives a glowing touch back to your skin.
3. Butyrospermum Parkii Butter
Shea butter is usually found in a lot of beauty and skin-care products mainly because it heals and nourishes the skin. Not forgetting the various vitamins and nutrients found in Shea butter helps in retaining the skin moisture as well as maintaining skin elasticity.


Gly Derm stretch mark cream is specially formulated without any preservative and fragrance! Research and rigorous test has shown visible results in just three weeks* after application of Gly Derm stretch mark cream! The results of reducing stretch marks were even more prominent with prolonged use.*
Don't you want to regain that beautiful skin you had before pregnancy? Well, don't miss your chance to have a smooth and supple skin! The Gly Derm stretch mark cream is your solution. Say bye-bye to stretch marks now!
The Gly Derm stretch mark cream available at all major pharmacies in Singapore and retails at $14.90 and $23.90 for 60ml and 125ml respectively.

—————————————————————————————————————————————————
* As reported in Clinical and Instrumental Evaluation of A Cosmetic Product For The Treatment and Prevention of The Stretch Mark. Sinclair Pharma HE 14 L/B.
SIN/GLY/012014/020