It is the time of the month to show your love and appreciation to this special lady who has taken care of the family and gave you beautiful little children. Mother's Day is just round the corner, so give your wife a special surprise, something that is different from last year and one that she will never forget! Here are some great ideas to romance your wife on Mother's Day!
Create a photo album filled with beautiful memories
A picture is worth a thousand words! A great way to evolve strong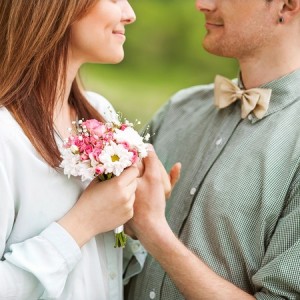 feelings is to reminisce those fond memories that the family shares. Look through the photos taken over the years and print those beautiful photos out. Coupled with your words, quotes or reflections, make your own family photo album. If you have more time, use these photos and anecdotes and developed them into a scrapbook. The best bet is to include those photos that she hasn't seen in a long time!
Surprise her
Plan a little surprise for her, it can be chilling at her favourite café, having a picnic by the lake, heading to that attraction she longs to go or something she has been wanting to do. You can even hype up the mood by blindfolding her until she reaches the destination.
Make her a dinner
Instead of going to a restaurant for a good dinner, why not roll up your sleeves and get involved? It is really impressive for a man who is willing to put in the extra effort to whip up a meal for his love! With all those readily available recipes, it isn't too difficult to prepare
something simple or one that she loves.
Handmade gifts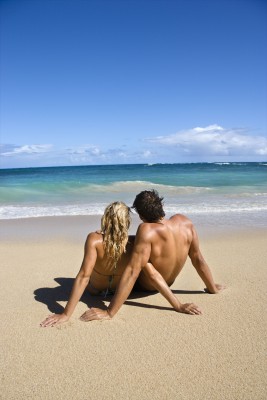 Handmade gifts are usually a popular hit with moms and there are so many possibilities you can explore with your child, such as baking some cookies, making a bead necklace, doing up a craft project, writing a "Thank You" card or even record a video together. Depending on the age of your child, you can plan something that is age-appropriate and fun! Get your child involved in this meaningful DIY project to show their love and appreciation too!
Weekend getaway
Has it been awhile since you both head overseas for a vacation? Well, it's probably time for one! If both of you can't afford to take a few days off from work, how about a weekend escape to the nearby island? Leave your child with a reliable caregiver, booked yourself a nice resort and off you go for a great getaway. It is always nice to spend some quality time together, away from the hustle & bustle of city life.
Love message
We know that actions speak a thousand words, but words of affirmation reignite your love. Use Post-it and write sweet messages, quotes or poems and paste it all over the house. You can even surprise your wife with a bouquet of flowers at a moment when she least expect it, such as the start or end of the day and remember to tell her how much you love and appreciate her!
These are just some suggestions on how you can make Mother's day a special day for your wife. If you know there is something your wife loves, do it for her. This is a perfect time to show how much she means to you and the family, so pamper her, love her and make
her smile.
By Crystal Tan