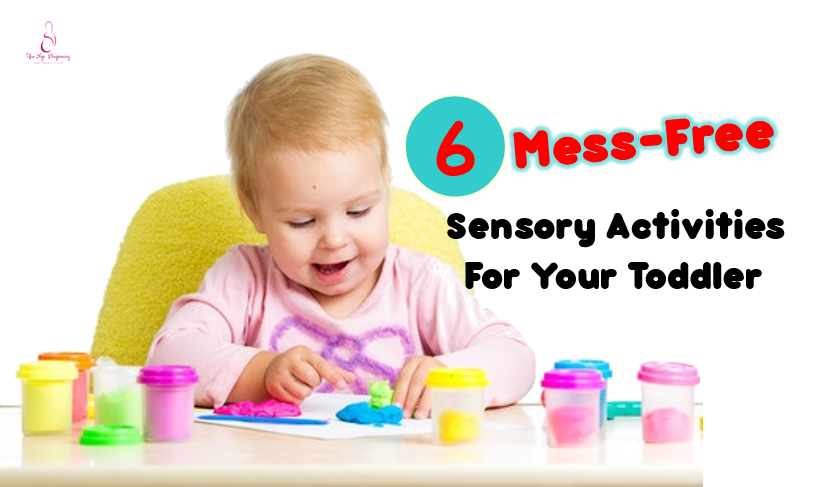 Toddlers are a curious bunch aren't they? They love to explore their immediate environment and engage in different play experiences. This is the age where their learning takes flight! Wouldn't it be great to prepare lots of fun hands-on experiences to engage their little senses?
If you are a parent torn between creating a fantastic play experience and planning a fuss-free and easy to clean up activity with your child, we show you how you can have the best of both through these 6 fun experiences that are absolutely mess-free!
#1 Hot and Cold Water Play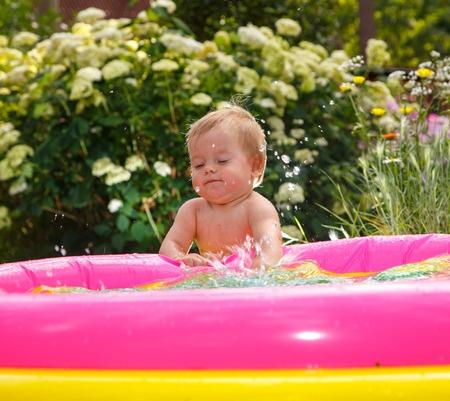 What better way to learn about "hot" (warm) and "cold" than letting them experiment with ice and warm water? There are many fun ways to explore and play with ice. You can provide a colored paper and allow your child to draw on the paper with a small piece of ice. Let him be creative without limits – he can doodle with ice, draw shapes, patterns and even pictures.
To spice things up after the drawing session, provide small kitchen wares for your child to engage in pretend play. He can pretend to cook with ice or pour the ice from cup to cup. Definitely a great way to work on his motor development and eye-hand coordination.
Next up, prepare a tub of warm water for your child to engage in water play. Bring in all his little toys and witness a beautiful and imaginative play unleashed.
Tip: For a mess-free experience, you can conduct this activity in the balcony or in your bathtub. If you child is at a teething stage, crash the ice so that it does not pose as a choking hazard for your child.
#2 Nature Collage
Bring your child out for an outdoor walk and you can see easily spot fallen leaves, flowers, twigs and branches along the walkway or at the park. Pick them up and bring them back, they will make a great nature art piece. Provide contact paper and allow your child to paste and decorate his own nature collage. You can easily frame it out and use it as a décor for your living room.
#3 Smell and Match
Toddlers usually have a good sense of smell but it isn't totally reliable yet. Create a fun activity of "Smell and Match" to help them to explore and enhance their sense of smell. Prepare small little colored bottles or plastic jars and add different spices and/or scented objects. Some spices you can use are – nutmeg, cloves, coffee beans, flower petals etc. Seal it up with a plastic and create some holes on it. Make duplicates for each selection so that your child can smell and match the bottles with the same scent together.
Tip: Other selection that parents can use: cinnamon sticks, peppermint, vanilla, cocoa and perfume sprayed on a cotton ball.
#4 Home-made Dough Play
This is one amazing creation that children will absolutely love because it provides endless wonders! Dough play helps to enhance children's holistic development and their imagination! Provide additional fun elements like straw, figurines, buttons and cookie cutters on different days to capture their attention. Home-made dough are generally more value for money and they are easy to make as well.
Here's one easy recipe you can try:
2 cups of plain flour
2 tablespoons of oil
½ cup of salt
2 tablespoons of Cream of Tartar
1 cup of boiling water (add in a little more if the texture is not right)
Food Colorings
Few drops of Glycerine
Steps:
1. Pour plain floor and salt together on a mixing bowl. Mix well.
2. Add oil. Mix well.
3. Add in food colouring and hot water (slowly). Mix and knead.
4. When dough is formed, add Glycerine to provide extra shine.
(P/s: You can add more flour if your dough is too sticky or add in more water if it is too dry.)
#5 Squishy Gel Bag
Ziploc bags are very useful for preserving or packing things. These bags can be made into fun things for your child too! Put colored hair gel and glitter (optional) into the bag together with buttons or googly eyes and watch your child have fun squishing. They may also attempt to draw or write on it. You can encourage them to draw or write on the bags with their fingers, or use two different colored hair gels and ask your child mix them up to see what happens.
Tip: This activity works well with paint too. Your child can witness how two different colored paint (primary color) mix and form a secondary color.
#6 Foamy Bubble Play
Toddlers are especially curious when it comes to bubbles. Have you noticed how they play with bubbles during bath time? They also love to swirl bubbles and feel the texture in their hands. One unique experience you can provide for your child is to create a foamy bubble play in the bathroom. Use a mixer to create thick foamy bubbles and you can add in some non-toxic water colors to make it more colourful and fun! Get your toddler to move (swirl, squeeze and step) and get them to watch the cause and effect of their actions.
Tip: Use non-toxic baby bath lotion that will be gentle on your baby's skin.
It's not difficult to prepare fun activities for your toddler. Give them room for exploration without limiting or restricting their creativity with rigid activities. Allow your child to learn through play and they will reap so much more.
Read more:
5 Sensory Play Ideas For Babies
11 Fun Ways To Learn About Nature
By Crystal Tan
This article was first published on RenoNation Magazine 2015.