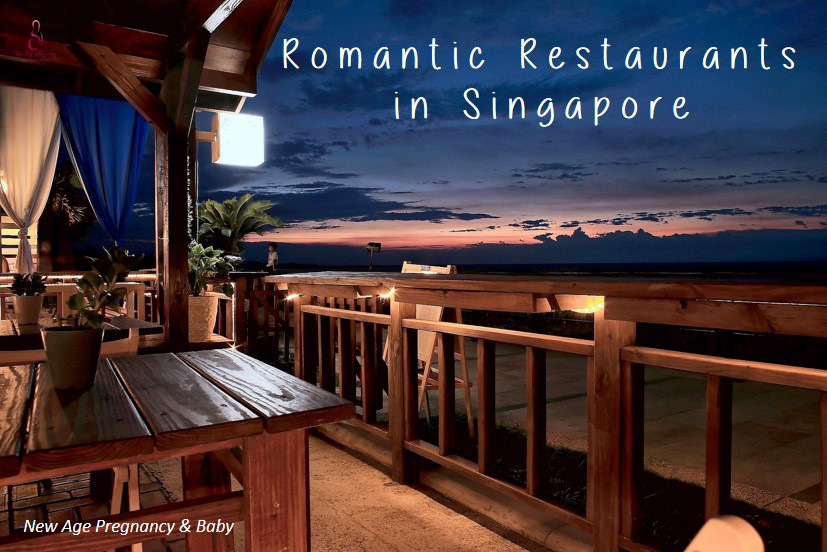 Having candlelight dinner at the comfort of your own home can be one of the most romantic things to do together. However, when occasions call for it, do make time for each other, leave the children with their grandparents or caregiver and head out for a nice meal.
Here are the 10 highly recommended romantic restaurants in Singapore!
Credits to Alkaff Mansion Ristorante
Romance on a little hill
#1 Alkaff Mansion Ristorante
The beautiful two-storey Tudor style mansion gives a little romantic feel that will impress your partner. We certainly love the sentimental stairways and the European-style fountains! Well, beauty is one thing, good food is as important as the ambiance isn't it? Right here at Alkaff Mansion Ristorante, you can enjoy authentic Italian cuisine under the stars or a glass of red wine at the upper deck of this classic mansion.
Alkaff Mansion Ristorante
10 Telok Blangah Green,
Singapore 109178
Website: www.alkaff.com.sg
Contact: 6510 3068
Credits to 1 Altitude
At the Top of the World
#2 1 Altitude
Nothing can go wrong with a breathtaking 360-degree view of Singapore. Housing three concepts under one roof – delight your palate at Stellar, dance the night away at Altimate or whisper sweet nothings in your love's ear at the A.L.T café.bar. It will be a spectacular night.
1 Altitude
1 Raffles Place (Former OUB Center)
Singapore 048616
Website: www.1-altitude.com
Contact: 6438 0410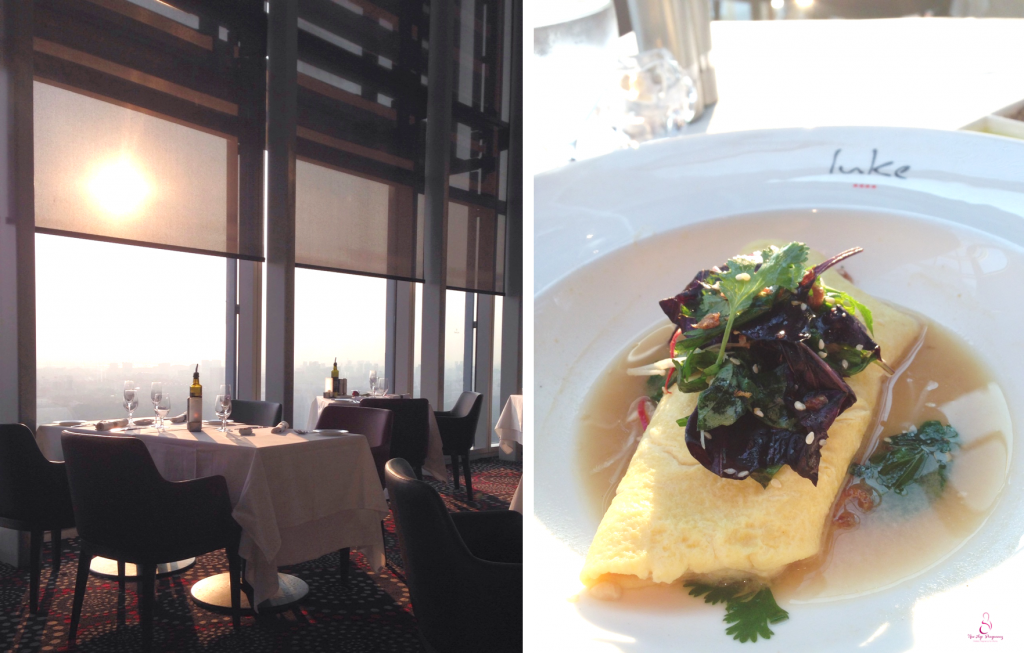 Along buzzing and gorgeous Orchard town
#3 Salt Grill & Sky Bar
Housed at the top of iconic Ion Orchard, Salt Grill & Sky Bar allows you to enjoy a paranomic view of the city amidst your meal. Brought to you by Luke Mangan, Salt Grill specialize in modern Australian cuisine. If you are lucky, you can also enjoy the sunset while sipping on your pre-dinner drinks. Take a short stroll around the viewing gallery after your meal and wow in marvel of the gorgeous city lights.
Salt Grill & Sky Bar
Ion Orchard, 55/56 Floor
2 Orchard Turn
Singapore 238801
Website: www.saltgrill.com
Contact: 6592 5118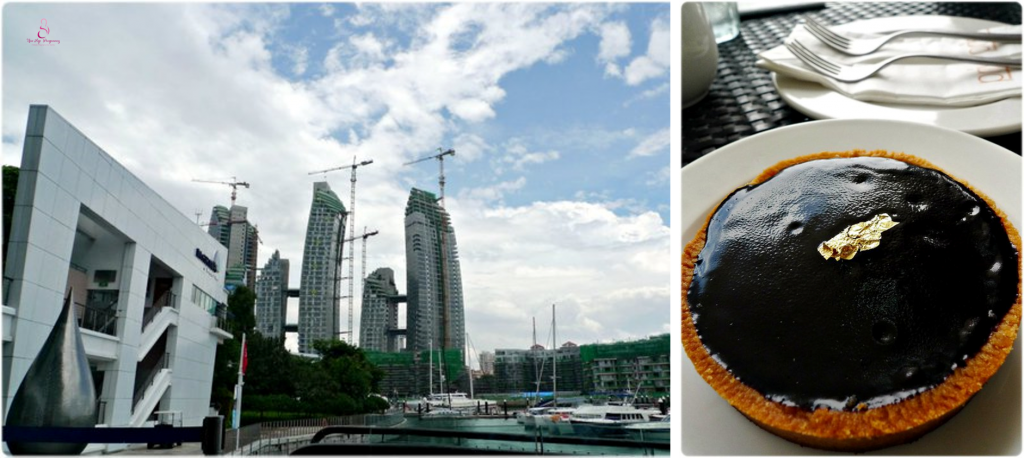 Away from the hustle and bustle
#4 Prive Café
Tucked away in Keppel Bay, Prive Cafe offers a laid back, casual dining experience but definitely not lacking in the romance point. If you are seated outdoor, you might even get to enjoy the weekend firework from Sentosa. A visit to Keppel Bay is not completed without taking a walk around the park and admiring the yacht on dock. Prive Cafe is one of the three establishments by Prive Group, along with Prive Grill and Prive Waterfront Bar.
Prive Cafe
2 Keppel Bay Vista
Singapore 098382
Website: www.theprivegroup.com.sg
Contact: 6776 0777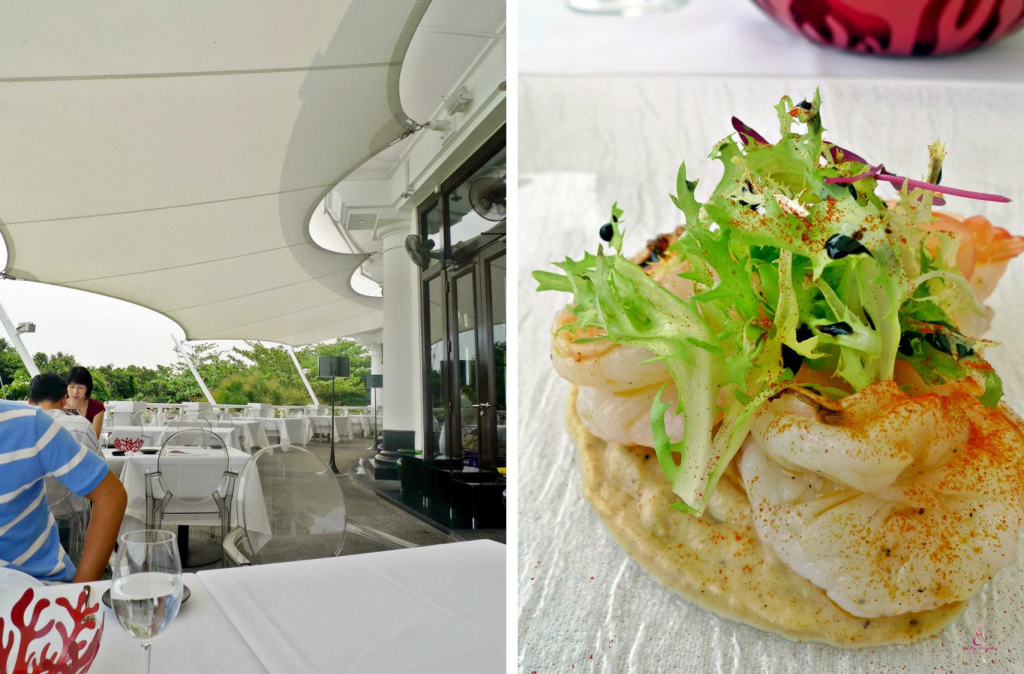 Quiet little corner on Sentosa Island
#5 Il Lido
Located at a tranquil part of Sentosa Island, il Lido Italian Dining & Lounge Bar offers a intimate indoor dining setting as well as an alfresco dining area paired with the wonderful view of Tanjong Beach area and the sea. Food are delicately presented by staff who will are attentive and welcoming. It's a treat not just for the stomach but also for the soul.
Il Lido
Sentosa Golf Club
27 Bukit Manis Road
Singapore 099892
Website: www.il-lido.com
Contact: 6866 1977

Romantic city and river view 
#6 Forlino
Overlooking Esplanade and Marina Bay Sands, be treated with a delectable contemporary Italian fine-dining experience at Forlino. The dining room offers a floor-to-ceiling glass window allowing diners to enjoy spectacular night view of the Marina Bay. Definitely a romantic date option.
Forlino
One Fullerton
1 Fullerton Road
Singapore 049213
Website: www.forlino.com
Contact: 6690 7564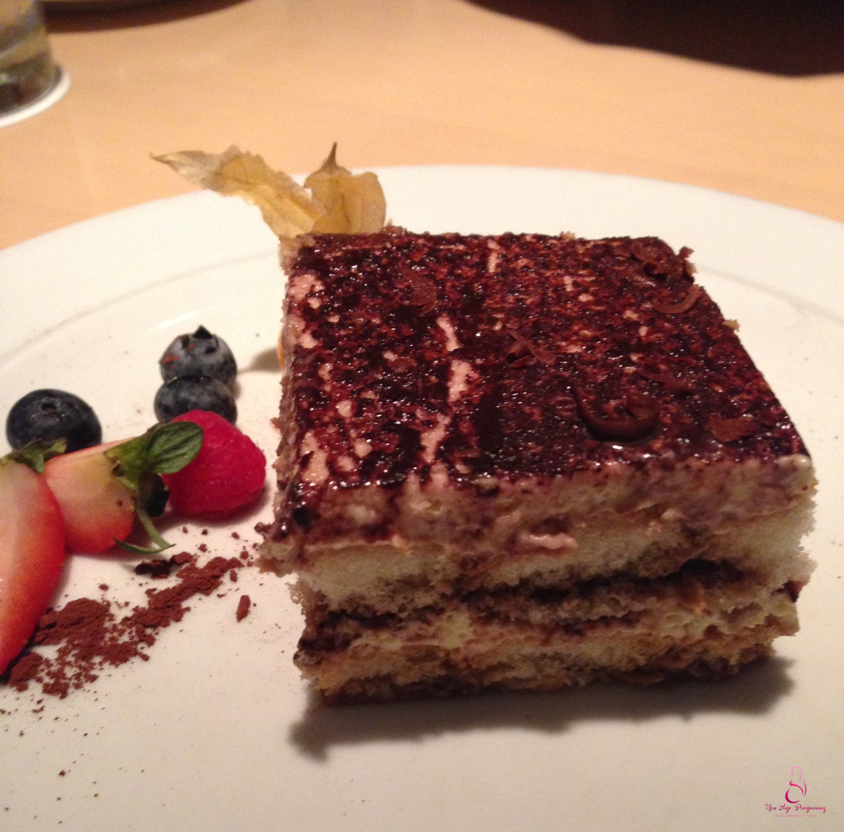 Beautiful and quiet colonial house
#7 Da Paolo Bistro Bar
The black-and-white colonial houses at Rochester Park send a mysterious and romantic vibe when night falls. Da Paolo offers a contemporary European menu with great variety and makes a wonderful restaurant for all kind of occasions. Do make a reservation and request for a quiet indoor space if you are expecting a quiet time with your partner. End the night with their signature tiramisu and you will in for a treat!
Da Paolo Bistro Bar
3 Rochester Drive
Singapore 139214
Website: www.dapaolo.com.sg
Contact: 6774 5537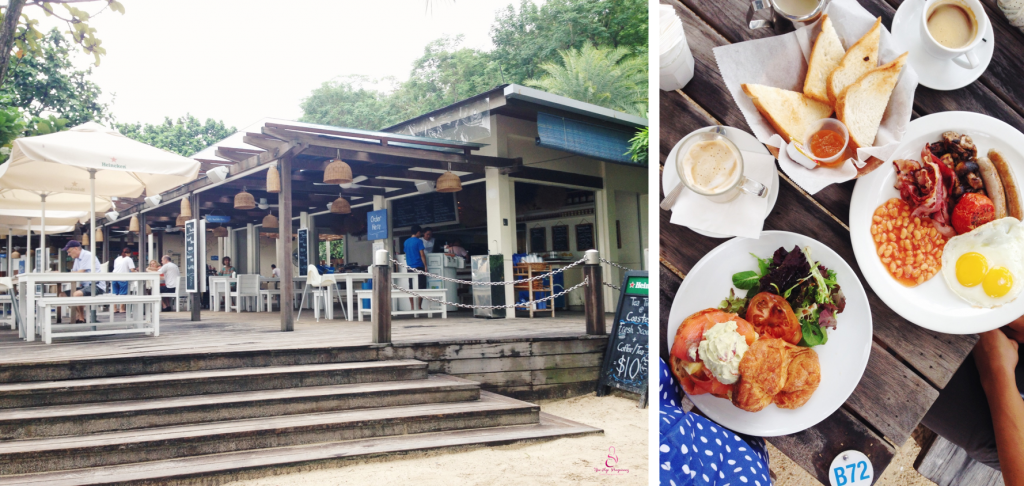 Where the Sun, Sea and Sand collide
#8 Coastes
Breakfast at the beach followed by a walk along the Siloso Beach Walk is one romantic way to spend a morning. The morning breeze and soft sand under your feet is worth every effort to turn up early before the crowd comes in. Coastes offers a casual laid-back beach vibe, ideal for the beach-loving couple. The hearty breakfast will fill you up and keep you energize for the entire morning.
Coastes
50 Siloso Beach Walk #01-05
Singapore 099000
Website: www.coastes.com
Contact: 6274 9668
Credits to Pollen
Beauty in the garden
#9 Pollen at Gardens By The Bay
Inspired by the Mediterranean cuisine and the picturesque location, Pollen presents diners with a welcoming fine-dining experience with a climate-controlled environment. Take a pleasure a walk in the garden after a delightful meal as entrance fee to the Flower Dome is waived with your reservation at Pollen.
Pollen
Flower Dome, Gardens By The Bay
18 Marina Garden Drive #01-09
Singapore 018953
Website: www.pollen.com.sg
Contact: 6604 9988
Credits to RWS
Dining with an extraordinary view 
#10 Ocean Restaurant
Opened by Cat Cora, a renowned celebrity chef, Ocean Restaurant is bounce to satisfy your taste buds. The restaurant features seasonal, light and sustainable seafood with Californian and Mediterranean accents. Located right inside S.E.A Aquarium, diners at Ocean Restaurant get to enjoy the splendid view of countless of marine creatures to complete their dining experience.
Ocean Restaurant
8 Sentosa Gateway
Singapore 098269
Website: www.rwsentosa.com
Contact: 6577 8899
We love this combination too – romantic restaurants AND family-friendly restaurant in Singapore that promise the perfect ambiance and a sumptuous spread too!
By Lim Qiaoyi and Crystal Tan