Ms Frances Yeo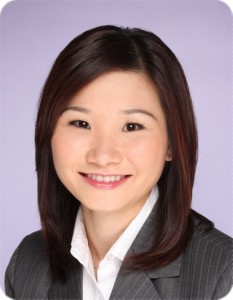 Principal Psychologist
Qualification
B.Soc.Sc (Aust.) MA (Aust.) MAPS, MSPS, Registered Psychologist (Singapore)
Doctor's Biography 
Prior to joining The Child Development Centre, Frances Yeo was the Principal Psychologist at KK Women's and Children's Hospital, overseeing a department of psychologists. In seven and a half years, she expanded the clinical psychology service from one psychologist to a team of eight, directly contributing to the public sector healthcare's ability to meet the mental and emotional needs of the general populace.
Over the course of her career, Ms Yeo has contributed extensively to the development of child psychology in Singapore. These include working with children with learning and behavioural difficulties; treating chronic pain and somatisation disorders. She also manages women with perinatal anxiety, depressive disorders, and those diagnosed with cancer.
Common conditions managed by Ms Yeo include:
a. Developmental and behavioural disorders;
b. Learning difficulties;
c. Anxiety and depressive disorders; and
d. Management of children with acquired brain injuries.
Ms Yeo obtained her undergraduate and postgraduate degrees in Australia. As a member of the Australian Psychological Society and Singapore Psychological Society, she is qualified to practice in both Australia and Singapore.
Practice Address:
Thomson Paediatric Centre (The Child Development Centre)
10 Sinaran Drive
#09-04 Novena Medical Centre
Singapore 307506
Tel: 6397 6627/ 6397 6966 (hotline)
Email: info@thomsonpaeds.com