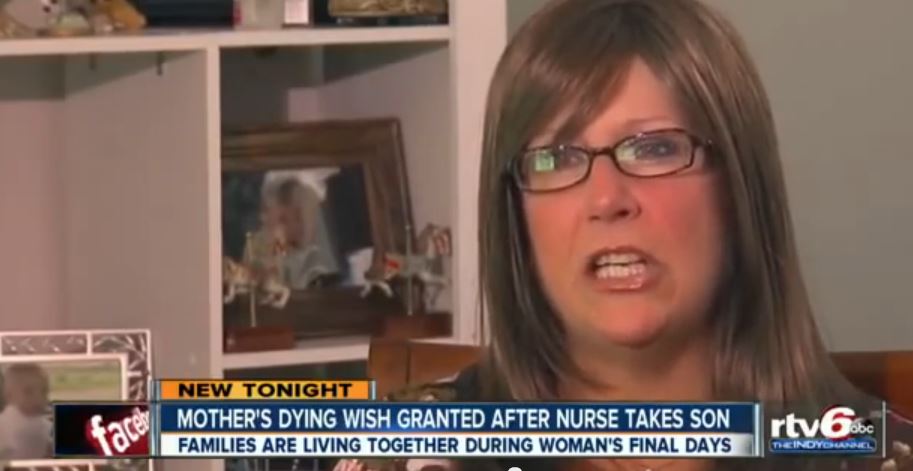 When Tricia Somers, a single mum, was told that she had terminal liver cancer, and her days were numbered, she only had that one wish, that was if someone could care for her 8-year-old son, Wesley when she died..
Ticia Somers, did not have any family member that can care for Wesley as her parents had passed on. Despite this, she was determined to find someone who can love and accept Wesley like she does. And…she found her answer – her favourite nurse, who care for her in the hospital. Surprisingly, her name is also Tricia.
She was very sure that her nurse, Tricia Seaman was the right one!
Tricia Somers made the request on the day when she was supposed to be discharged from the hospital. Her request caught Tricia Seaman, the senior nurse by surprised. By chance and fate, Tricia Seaman and her family were actually thinking of adopting a son and had just completed the process of becoming foster parents. They were also parents to three other teenage girls and a 10 year old boy.
After a discussion, they agreed.
Seaman and her husband have signed documents to become Wesley Somers' guardians after Tricia Somers' death. They will be there for Wesley and watch him succeed in life.
Tricia Somers and Wesley are now staying together with Tricia Seaman and her family. Two families had bonded as one. It was really heartwarming and bittersweet.
Credits to TopNews
By Crystal Tan