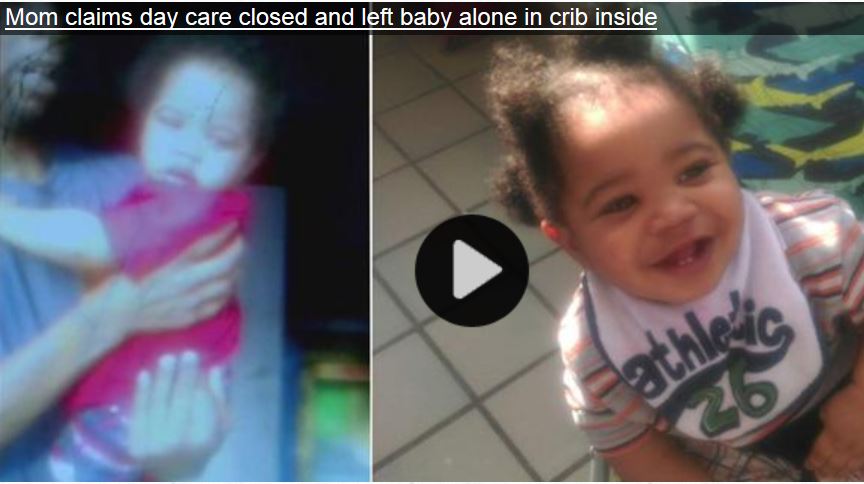 Most working parents in Singapore either leave their baby under the care of their parents, a helper or in a day care centre. Things happen but this news that happened in Houston will shock all parents.
A daycare centre in Houston had accidentally left a baby in the school while they closed off for the day. Apparently, one of the carer has forgotten about the baby who was still asleep in his cot. It's likely that the employee has locked off the centre after 6pm without checking.
Sharonda Ross, the mother of the child, came to the centre 45 minutes after the centre closing hours. She was shocked when she realized that there was no one there in the centre. Thinking that her husband might have already pick up their child, she headed straight home. Unfortunately, the baby wasn't home!
The terrified parents rushed back to the centre and after banging at the windows for a while. They heard a familiar cry, it was their 10-month-old baby. In a desperate attempt, they broke the windows and rescued their baby. Luckily, the baby was unharmed. They had recorded the whole scenario down, to show the school and the police.
Although the centre was apologetic, Sharonda was never going to leave her child in a daycare centre anymore! Watch the video on how the parents rescued the baby from the day care centre.
By Crystal Tan | Source: ABC News