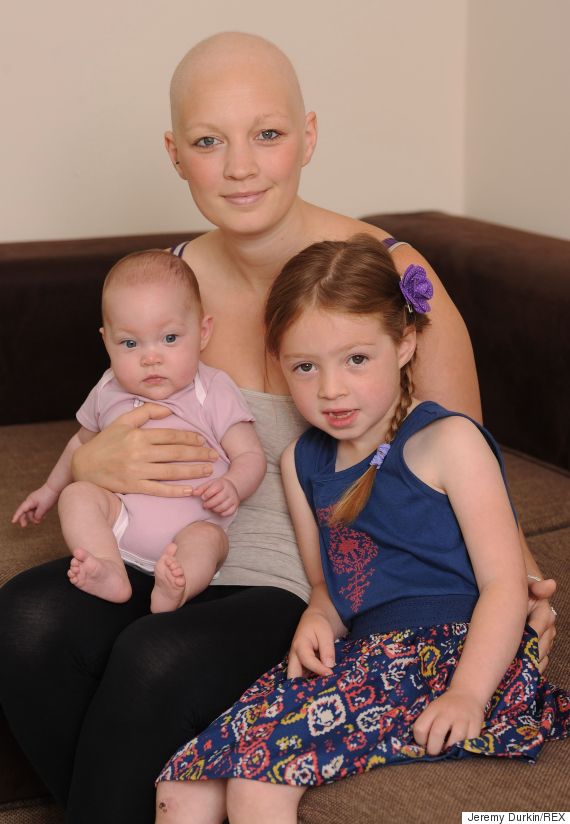 Samantha is a pregnant mum who had cervical cancer but was left untreated. What was the reason for not seeking treatment?
At the time when she was pregnant with baby Daisy, she experienced regular bleeding and cramping. Samantha knew that things wasn't right, because this was not what she had experienced with her first child. She went to the hospital for at least 10 times, but was told that nothing was wrong. Doctors had assume it was pregnancy complications. But it turned out to be something much more serious than that!
Samantha went into premature labour at 26 weeks. That was when she was diagnosed with cervical cancer…
The family tried all ways to raise funds for her life-prolonging cancer treatment in Mexico, which also means selling away her home, car and what they own. Samantha responded well to the treatment, however, shortly after the successful treatment, Samantha developed a lung infection and died just days after returning from the trip.
Samantha leaves behind two young children, six-year-old Bracken and one-year-old Daisy.
This serves as a reminder to all women, get regular cervical screening to detect potentially pre-cancerous cells or unusual cell changes. Protect yourself and the people you love by going for regular screening. It can save your life!
By Crystal Tan | Source: The Huffington Post