In this era of Instagram, Facebook and Twitter, it's easy for us parents to build up massive archives of memories of these early years with our children. Everything can be snapped, recorded and posted on any number of smart phones, and oftentimes even edited on-the-go!
With our hectic lifestyles and busy schedules, it seems that fewer and fewer parents have the time or capacity to sift through hundreds and thousands of photographs to select a few to print for the family photo album – much easier and simpler to just leave everything as-is in that neat little folder on your computer labeled "Family pics".
But ask any parent with kids in primary school or older about a random picture that you've found, and they'll be hard-pressed to tell you exactly where and when that photo was taken, like what happened just before Junior got smashed with his birthday cake at his party.
The truth is, people forget. None of us has an infallible memory. And yet, there are some events, some experiences, some milestones that we really, really don't want to forget. For all those times, a scrapbook is an easy way to document not just images, but also details of the event/experience, and your thoughts and feelings about it. But putting a scrapbook together can seem like a whole lot of work to the newly initiated. Here are a few tips for capturing those precious moments that matter/mattered to us – for a lifetime.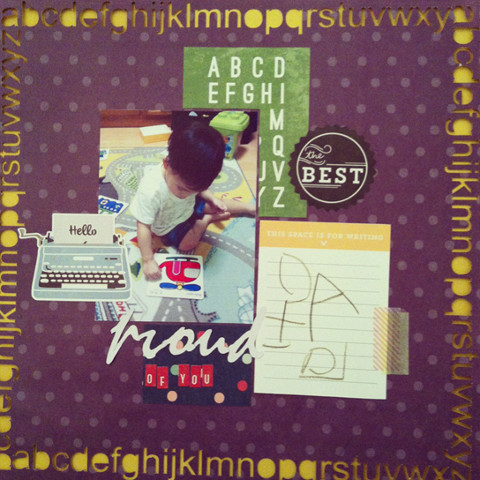 1 Start with ready-made kits
There are kits for all occasions and themes to be found! Just step into any scrapbook shop and ask the sale woman to point you to the correct shelf. These are great for beginners, or for the very busy parents that some of us are. Papers and embellishments are selected and cut to size, and all you need to worry about is which page to use them on!
2 Just do it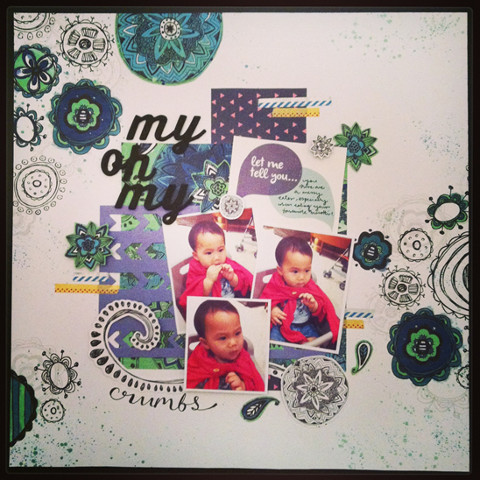 Don't overthink it. Sometimes, we spend so long planning and worrying over how we want each page to look like, and searching for the 'perfect' paper, stickers, flowers or alphas, and we never actually get down to creating that page! Take action and make it happen, today. Don't worry about making 'mistakes' – it's all part and parcel of the scrapbooking process, and next time round, you'll do better. There'll always be a next time round, as long as you're a parent. 
3 Buy in advance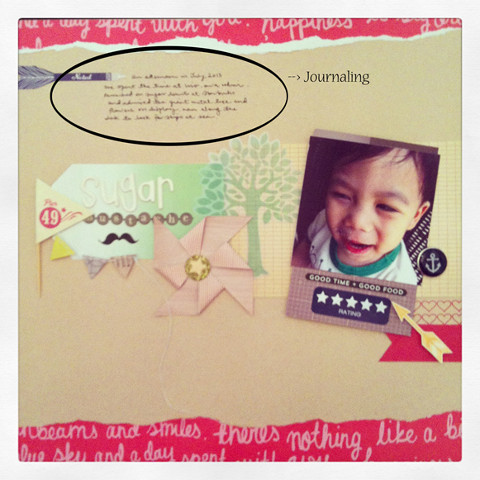 I'm not staying stock up as if there were no tomorrow, but I am suggesting that you take advantage of periodic offers and sales to grow your home supply stash of scrapbook materials, especially of the basic stuff. There's nothing more frustrating than having an afternoon free to scrap, and then realizing you're out of glue or missing some key cardstock colour. Glues, foam dots, neutral cardstock and favourite patterns (polka dots, stripes, flowers etc) are some of the items you can afford to get more of.
4 Write as you think, write what you feel
Journaling is one of the most meaningful parts of each scrapbook page. Pen your thoughts about that moment, or simply narrate what was taking place at that time. Again, don't overthink what you want to write, or you'll never get it written. Put down whatever comes to mind, and know that the most natural flow of words comes when you're simply writing as though you were having a conversation with someone about that photo.
5 Get inspired by others
There is lots to be inspired by, or to "copy" online. And, since you're not selling these works of art, there's really nothing to stop you from copying your favourite artists and making your own version. Besides individuals' blogs you can tap on, another great resource are the Design Team galleries which you'll find on virtually any self-respecting scrapbook shop websites.
6 Involve your child
It can be frustrating every your toddler whining for your attention every few minutes, or running off with your scissors or bits of paper (*gasp*). Instead of focusing all your attention on keeping him away, try to involve him in roles that will make him feel 'included' in your art-time. For example, I get my son to throw away all the little bits of paper. He gets a kick out of walking over to the bin to toss them in, one little scrap at a time. I also ask him to help me press things down after I've applied the glue. And when using alpha stickers, I ask him to "help mummy find the 'A'."
Once you get started on your scrapbooking journey, you will eventually find a routine that works for you. Perhaps, it's that window of time once a week where you can really create to your heart's content while Junior gravitates between your table and hubby's guitar.
Enjoy creating!
By Dorothea Chow