For their teachers: C is for Cookie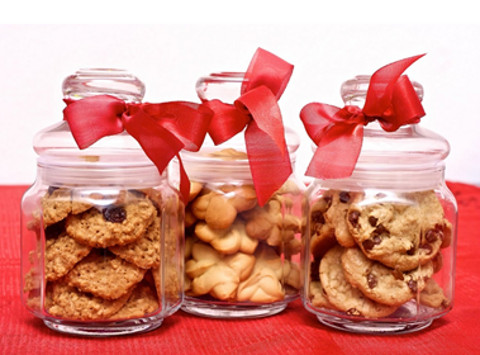 Credit image to chocolatiers-wonders.blogspot.com
Fill a jar (For just $2, you can pick from a range of sizes and shapes from Daiso) with cookies chosen or made by your child. For store bought cookies, Famous Amos is probably your best bet. But there's something extra special about baking cookies from scratch – plus it's a fun weekend activity to do with your tot! Add a beautiful bow and a handmade gift tag for that special teacher who goes the extra mile for her student
For the girls: Sweet hearts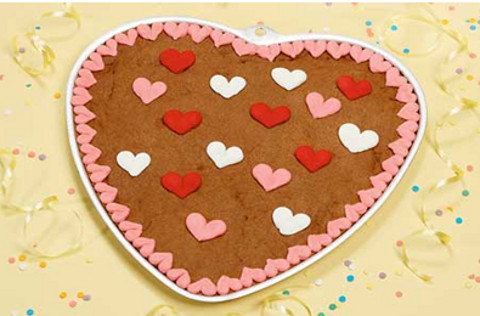 Credit image to www.bakedecoratecelebrate.com
This second idea is one step up from your average plain cookies. Bake up a batch of large heart-shaped cookies with your child. Your child can help with rolling out the dough (please QC) and cutting out the shapes with a cookie cutter. Top off these "sweet hearts" with rainbow sprinkles or M&Ms, pack in a pretty bag (Daiso), and it's all ready to be gifted to the little ladies.
For the boys: Happy sketcher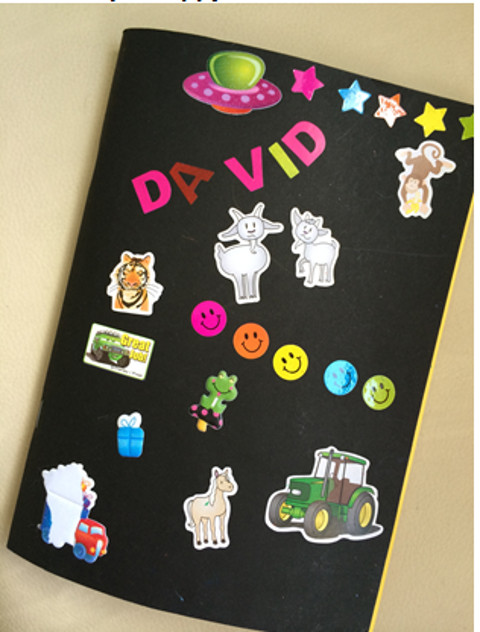 You'll need to get some books with blank pages and a plain coloured cover for this easy DIY. These can be bought from Muji, Popular or Daiso. Now your child can happily decorate each cover from your stash of stickers! Don't forget to decorate the back cover too. Lastly, use alphabet stickers (from Urbanwrite or any scrapbook store) to paste the recipient's name on the cover, and you've got a beautiful sketch book gift for a little friend.
For the best friend: Picture perfect
Credit image to www.lifeinrandombits.com
Have your child decorate a simple wooden photoframe with paints, glitter or buttons. You can buy frames of various sizes from Daiso or Ikea. Do look for raw unfinished wood, as it takes paint and glue better than the shiny, varnished ones. Now print a photo of your child with her friend, pack it into the frame, and you're done!
For the dancer/music-lover friend: Coming up rainbows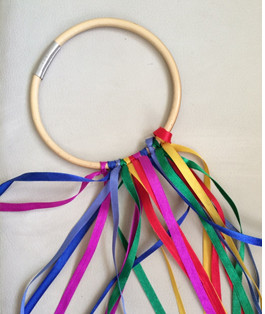 This craft is best for older preschoolers who can learn how to tie a simple knot. You'll need a small embroidery hoop (from Art Friend) and a selection of ribbons. Feel free to mix colours, patterns and widths. Cut your ribbon into 1m strips – at least 20 strips total. Now tie these ribbons onto the hoop, side by side.
By Dorothea Chow