On 6th July 2014, hundreds of parents-to-be, new parents and their children came to attend New Age Consulting's Parenting With Love Seminar. The event was held on a Sunday morning at NTUC Centre. It was a fruitful event that consisted of different talks by the different professionals and expertise such as Dr Ang Ai Tin and Mrs Wong Boh Boi from Thomson Medical Centre and Dr Kenny Pang from Asia Sleep Centre to address current issues faced by new parents and family.

What surprised us was that, children were part of this event as well! There were mini-workshops and activities to enrich these little ones too!

Coping With Parenthood
Everyone know that being a new parent is not easy! One will either be bombarded with too much information they gathered from friends, family and all over the internet or one will be at a loss of what to do with a lack of experience and parenting information.
Parents who have the initiative and are keen to learn and improve makes a great parent and I am glad to see like-minded individuals at this Parenting With Love Seminar! Parenting is a life-long journey and these valuable insights and knowledge that we have gained from the experts and professionals would bring us a long way.

The informative parenting subjects help to tackle the different parenting issues that new parents in the 21st Century faced – Breastfeeding Issues, Baby's Education, Behaviours, Health and Nutrition For Women and Family.
Engaging workshops for children


Gone are the days when we had to worry about your child under the care of a caregiver at home while you attend a seminar or workshop. Parenting With Love sets the new trend for providing educational and fun activities for the children while parents can attend the seminar with ease.


Different Kids Workshops and activities are available for parents and children to choose from – Art & Craft, Story-telling, Phonics, Music, Body Movement, Games and Children Massage. The children had a great time hopping around to participate in the different activities. The photo booth and the yummilicious Candy corner brought the event to the whole new level too. That wasn't it, Balloon sculptors popped up and impressed the children with their creative and attractive balloons!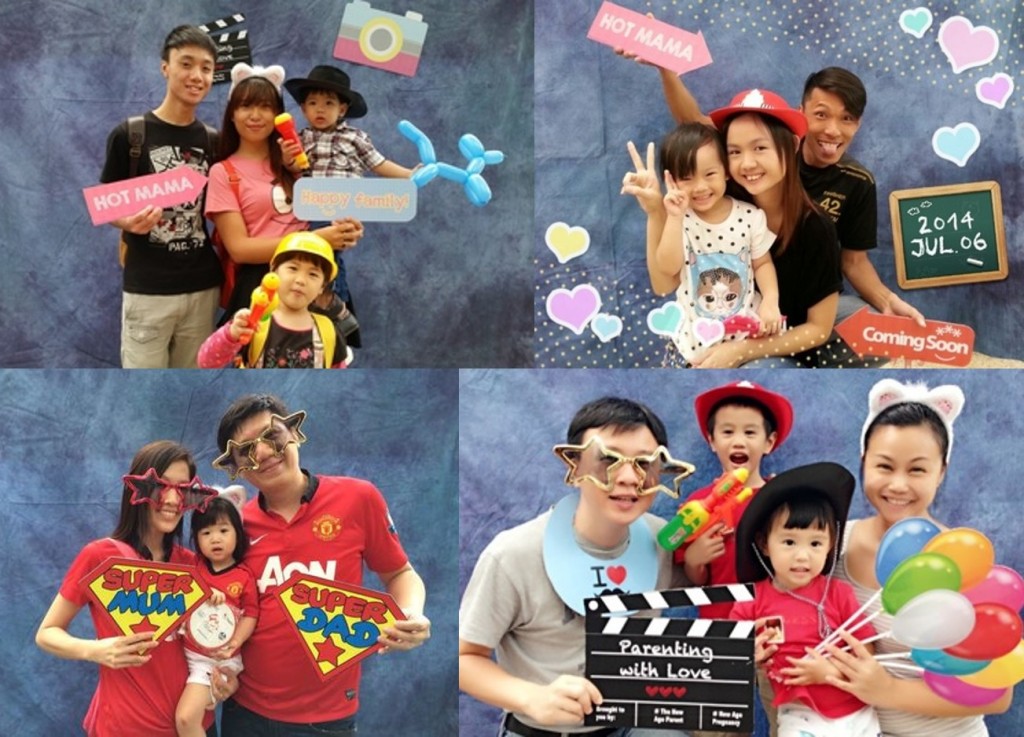 Went the extra miles for the family
Besides providing educational activities and workshops for the family, New Age Consulting also took pride in making sure that all the needs of parents and children are well taken care of. There were nursing and changing room provided for nursing mums and children.

And when we thought that we are going to be famished at a whole day event, we were surprised that New Age Consulting has provided scrumptious Lunch Buffet and beautifully set-up High Tea Corner for all participants.
Freebies and Attractive lucky draw prizes
The goodie bag that we have received at the end of the event was full of goodies for the children and adults – Baby/Children products, learning resources, parenting resources, discount vouchers and coupons, as well as resourceful parenting booklet.
The lucky draw prizes were just as attractive as the organizers promised to be. We were filled with envy seeing the lucky parents walked away with the grand prizes like the Bonbebe Stroller and the hampers.

All in all, Parenting With Love was a great parenting/family event. New Age Consulting made that Sunday a beautiful one for the parents and children with its informative talks, interactive children workshops, informative booths and delightful lunch and tea receptions. The smiles on all our faces pretty much summed up the success of this event.
We looked forward to the future events that New Age Consulting will be organizing!
Testimonials from parents: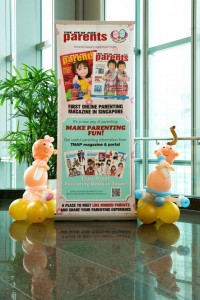 This was the best event that I have attended for the past few years! My family and I enjoyed all the activities very much. The event was very well-organized, with interesting talks for the parents and wide range of fun-filled activities (from story-telling, phonics, massage, drama, dance and movement to arts and crafts) for the kids. Balloons, sweets and the yoghurt melts are what my kid loved too.
It's a pity that my younger boy had fever and throat infection on sun morning, so we had to bring my younger boy to see the doctor, and hence could only reach the event venue at 1200H. Due to the lack of time, we didn't get to try the phonics, drama trials and some talks like " 10 ways social media affect parenting", "Good sleep, smart kid" and "How to handle tantrum in toddler".
This was the best and the first family-friendly event (catered to both adults and kids, with activities happening concurrently so kids are not bored waiting for parents to come out of the auditorium) and should be organised more than once a year. We are eagerly looking forward to your next event. Do keep us posted, ya? Thumbs up to your team for bringing us so much joy last sun! :))
– Chun Leong, Susie, Little Vincent & Baby Nicholas
Just to compliment that this is a good effort to have an informative parenting talk while the kids were busy with educational activities in another room. My child enjoyed his day, left happy with his ninja turtle balloon . He wishes to attend more of these events in the near future.
– Rina
Did you attend this event? Share your thoughts with us by dropping us a mail at confirmation@newageconsulting.com.sg!