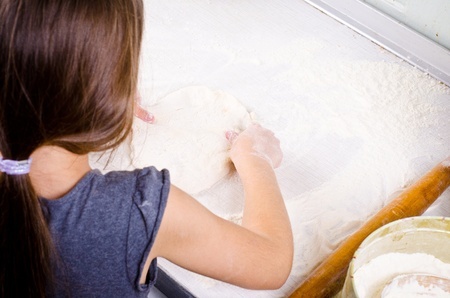 Baking activities can be fun and enriching for your toddler. These easy to bake recipes offer sensory fun for your toddler but definitely less stress and mess for you! We say YEAH and have fun!
Sundried Tomato Scones With Parmesan Cheese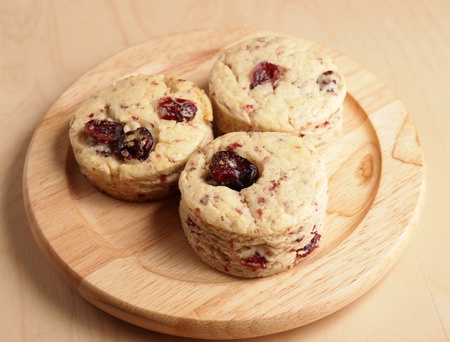 Serving Size:
8 Scones
Ingredients:
190g Flour
30g Fine Sugar
1/2 tbsps Baking Powder
1/2 tsp Salt
125ml Whipping Cream
35g Sundried Tomatoes, grounded
40g Parmesan Cheese
10g Dried Parsley
Preparation Method
1. Sift flour; mix with sugar, baking powder and salt in the pastry mixing bowl. Mix the ingredients together.
2. Gradually add in the cream and fold in sundried tomatoes, Parmesan cheese and dried parsley.
3. Roll the scones dough into a flat round piece, chill in fridge for 30 minutes. Divide into 8 pieces and arrange on baking tray.
4. Preheat oven to 180°C, bake scones for 20 – 25 minutes, and allow cooling slightly.
5. Serve warm.
Chocolate Chip And Citrus Peel Cookies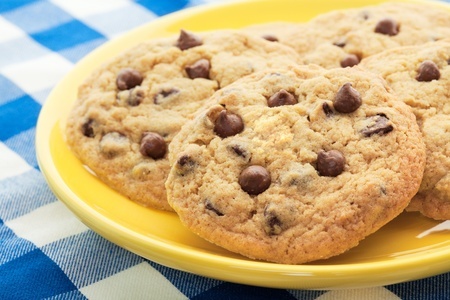 Serving Size:
20 cookies
Ingredients:
140g Unsalted Butter
30g Vegetable Shortening
170g Sugar
1/2 tsp Salt
1 medium Egg
1 tsp Vanilla Essence
220g Self Raising Flour
100g Semi Sweet Mini Chocolate Chips
50g Mixed Candied Citrus Peel coarsely chopped
Preparation Method
1. Mix cream butter and sugar together till ivory in color. Add salt and mix well. Pour in egg and vanilla essence. Mix well and sift in self raising flour. Fold until completely incorporated.
2. Add the chocolate chips and citrus peel and mix well. Using a small ice cream scoop, divide the chocolate chip dough into individual portions. Spread them on a baking tray lined with a silicone mat.
3. Bake in a preheated oven at 180°C for 20 minutes until golden brown. Allow to cool completely before storing in an air tight container.
Coconut Cupcakes With Kaya Coconut Flakes
Serving Size: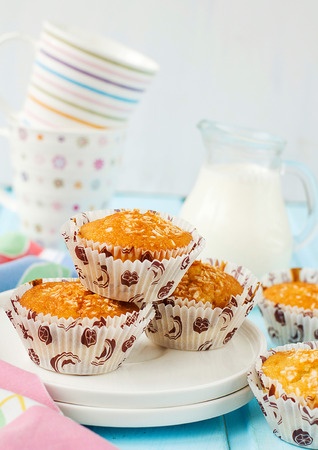 12 cupcakes
Ingredients:
1 Egg
120g Brown Sugar
120ml Corn Oil
170ml UHT Coconut Milk
1 tsp Pandan Extract
230g Plain Flour
1 tsp Salt
3 tsp Baking Powder
45g Desiccated Coconut Flakes
3 tbsps Kaya (Coconut and Egg Jam) Extra Coconut Flakes for coating
Preparation Method
1. Beat egg and sugar in a pastry mixing bowl until well mixed. Gradually add in coconut milk and pandan extract.
2. Preheat oven to 180°C. Combine flour, salt and baking powder and sift together. Fold flour mixture into the coconut milk mixture, add in coconut flakes. Mix well.
3. In a paper muffin cup, place 2-3 tablespoons of the cupcakes mix in each hole not more than 3/4 full. Bake cupcakes for 25-30 minutes until cooked and an inserted toothpick comes out clean.
4. Allow cupcakes to cool completely. Spread the top of each cupcake with kaya and coat with some extra coconut flakes before serving.
Recipes contributed by Electrolux