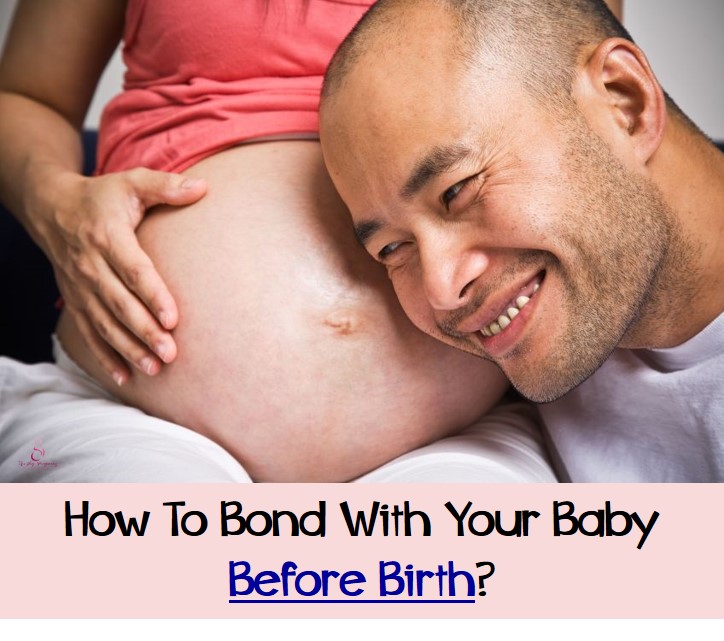 Dear Expectant Mum,
Congratulations on beginning the wonderful journey of motherhood! Did you know that, right from the moment you conceived that little bundle of joy, you became a mum? Yes, you don't need to wait nine months to begin building that precious bond with your baby. Even though your unborn baby is still in your womb, your child is already sensing the world around him, and these early connections with you set the stage for lifelong intimacy with you, his mother.
Here are four easy ways you can begin bonding with your baby in your little bump!
#1 Talk
By the second trimester, your baby will have developed the ability to hear, and spends his (watery) days listening to your heart beat, your breathing, your tummy growling and… the sound of your voice! His familiarity with your voice in-utero will help him to begin to form an early attachment to you even before birth!  Talk to your baby often – tell him stories, sing your favourite songs, read to him, chat with him about anything and everything under the sun! He'll soon come to memorize the sound of voice.
#2 Touch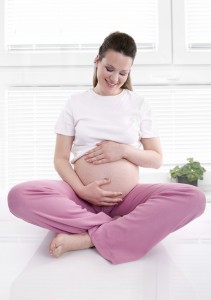 You probably do this intuitively already – using your hands to gently rub your belly or to soothe baby when you feel his kicks. Did you know that baby is able to sense your touch? By using physical touch, you can help your unborn baby to know he is loved. Tap or stroke your belly to let baby know you are there, and you just might feel him reciprocate in kind. From the second trimester onwards, you can also try to gently massage your belly with moisturizing cream or massage oils to relax baby and you.
#3 Tune
As baby's hearing develop, he will also be able to respond to music. In general, babies in-utero react best to slow classical music, like Mozart or Vvialdi. The rhythms of such music are similar to your heartbeat, which is baby's constant companion in your womb, and have a calming effect on him. Of course, some babies may prefer the rock-and-roll drum beats, and let you know by their activity when you play it for them to listen to!
#4 Time-out
Take regular time-outs to relax with your baby – every day if possible! Swimming is a safe way to exercise and take the weight off your feet, and the experience can give you a better idea what life is like for your baby who's floating about in-utero too!
If you don't feel like heading down to the swimming pool, take a warm bath in the comfort of your home. Allow yourself to just switch off, practice deep breathing, relax your body and visualize yourself with your baby, having a conversation. Don't be in a hurry to finish – you probably won't have the luxury of time to take long baths like this when baby is here!
Besides bath times, set aside some time each day to just be still and focus on your baby's movements and mood. Just a silent awareness of each other's presence can build an extremely powerful connection.
Of course, you can go for a walk with your bump! Lightly brisk or slow walking is another ideal form of exercise for expectant mums, as it doesn't create too much stress on the body. You can even take short walks during your lunch hour if you are working. Chat with baby as you walk along.
*      *      *
Remember that Dads also need/want to bond with baby too, and often they don't know where to begin. Involve your husband as much as possible in connecting with your baby. For example, give him daily air time to "chat" with baby, or to stroke your belly. Enjoy long walks together or a dip in the pool. Bringing up a baby is hard work, but it is also a meaningful process. Start building that beautiful connection today!
By Dorothea Chow