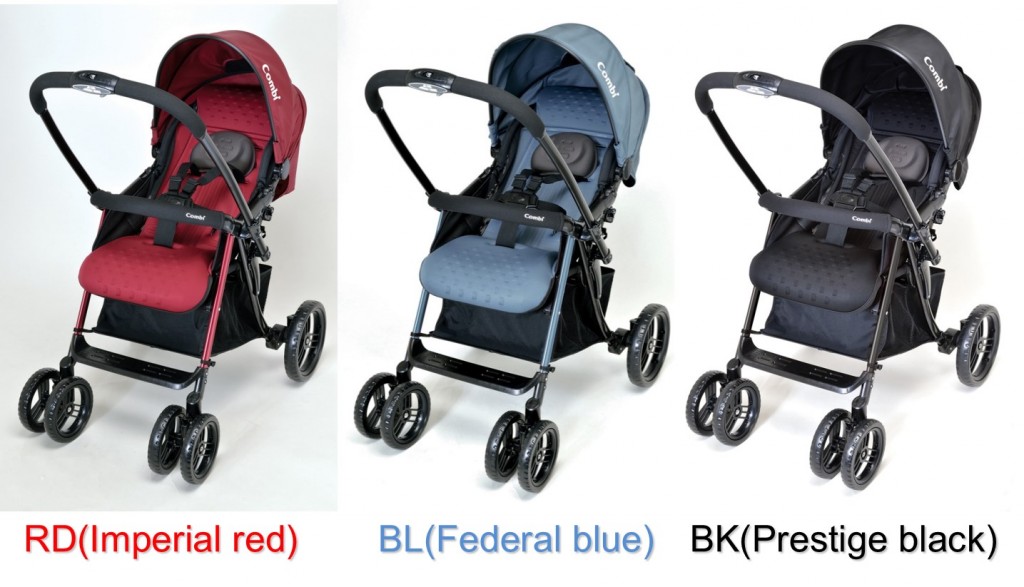 A good stroller is one that can support a child's body weight and ensure that they can sit or rest comfortable in. It can get frustrating looking for a good stroller than is comfortable, lightweight and ensure a smooth journey for the child and parent. Look no further, Combi's Mega Ride Stroller is your answer to it!
These 10 reasons will convince you to get your very own Combi's Mega Ride!
1. Bump-free Trips!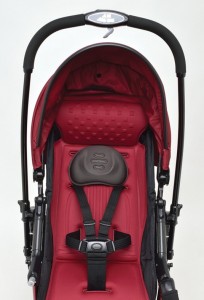 Don't we all enjoy a smooth ride? This is true even for babies. In Mega Ride, the mega wheels come with soft suspension that will ensure a smooth and comfortable ride anytime and anywhere even on different terrains for your child.
2. I can see you now!
Babies can to enjoy higher view and wouldn't it be nice if we can see the baby clearly from where we stand without constantly bending over to check on baby?
3. Heads up! Extra Head Protection
Baby's head is extremely fragile. With the Shock absorbent Egg Shock Head Pad, baby's head is fully supported, giving extra protection for baby's delicate head.
4. Extra – Large convenient basket
Loaded with many necessities, we basically fight for space to house these baby's products in our own bag whenever we go out for a walk. Now, with a big basket attached to the stroller, it provides convenience and tidiness as you can easily access the baby's necessities.
5. Rain or Shine, Baby's covered!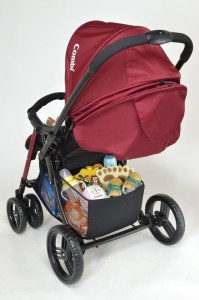 The large canopy provide great coverage and shelter from the harsh sunlight – cutting off 95% of UV ray. It also comes with a mesh window that can enhances ventilation.
6. Handle with Flexibility
The reversible handle can be switched easily from back to front, allowing the stroller to be push from both sides. Allowing parent to maintain interaction with the child. The handle is also adjustable, making it comfortable for parents to adjust it according to your comfort. Definitely a plus point for tall parents!
7. Open and Close with one hand
Don't we always find it difficult to operate the stroller with one hand and carrying the baby in the other? Now with one touch, you can easily open or fold the stroller. Not to mention that the backrest will automatically fold during relining position. No sweat!
8. Five-point Harness, Five times the protection
A baby who is riding in a stroller needs a safety harness. The last thing anyone will like to see is the child sustaining injuries from falling off the stroller. It is highly recommended to get a five-point harness compare to a three-point harness for maximum protection and retention and a definitely a plus point that Mega ride comes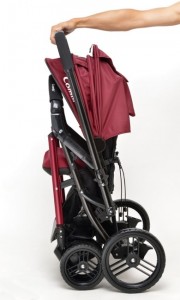 with a five-point harness. It also have a one-touch buckle that allows for easy releasing of the safety harness.
9. Wide angle backrest
If the pram is for a new-born, the backrest should be able to recline so that the seat is completely flat, so as to support the new-born's fragile head and neck. Mega Ride has a 170° degree full reclining seat, flexible for different age group as it can be adjusted to multiple recline position from an upright position to almost horizontal.
10. From Babies to walking preschoolers
All strollers and prams have a weight limit and not all pram can support a child from infancy to preschool age. With Mega Ride, parents can rest assured that the stroller is suitable for continuous use from infancy all the way to 4 years of age (up to 18kg). Definitely a keeper!
A must-have parenting gear for most, strollers will follow through from your child's infancy to their first walking steps. It's important to invest in a long-lasting stroller for not only maneuvering around, but also to suit your baby as they grow.
Check out Combi Mega Ride at all leading Departmental Stores, Baby chains and baby stores.