Just gave birth? Celebrate your motherhood with Tollyjoy! These 4 new items will come in handy.
1. Feeding Bowl Sets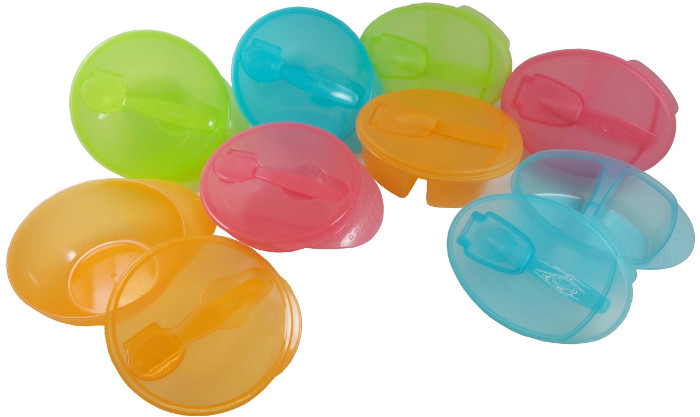 Ideal for children from 4 months, Tollyjoy Feeding Bowl Sets comes with a single Feeding Bowl Set and Twin Compartment Feeding Bowl Set, complete with child-friendly snap-on spoons and secure lids to prevent leakage while on the go.
The bowls feature high sides and raised lips for fuss-free scooping and swiping off of excess food. They are also lightweight and durable with broad bases for added stability and feature an easy-hold grip area to aid as babies explore handling these utensils by themselves. The bowls have been made with Food Contact Grade Polypropylene (PP plastic), which is BPA-free superior quality plastic.
2. Fresh & Clean Baby Wipes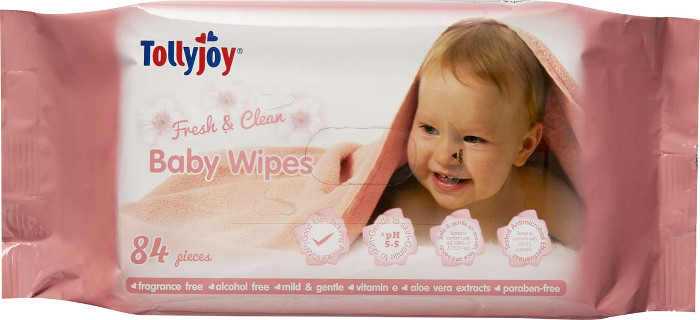 The new pH-balanced fresh and clean baby wipes is formulated with mild ingredients, Vitamin E and Aloe Vera extracts. It matches the natural skin pH level of 5.5 to effectively clean without stripping off your baby's skin natural moisture. It does not contain any fragrance, alcohol or parabens.
Suitable for the whole family, these wipes come in user-friendly re-sealable packs, which are ideal for diaper changes, cleaning the face, hands and mouth, or simply to freshen up throughout the day.
3. Day & Night Disposable Nursing Pads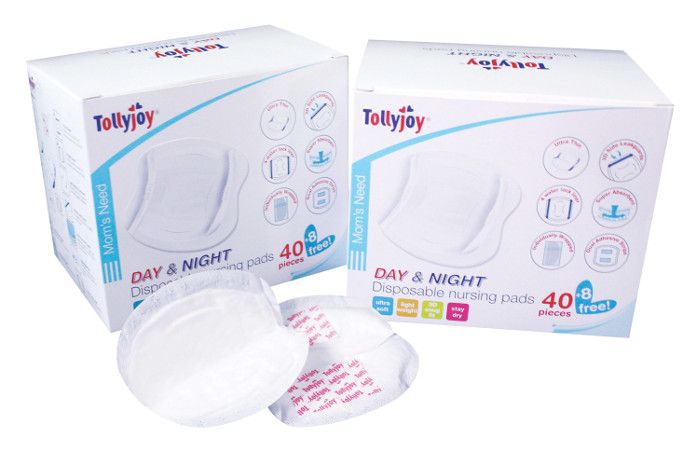 Nursing mothers will now have additional protection against milk leakage all through the day with these Disposable Nursing Pads!
The latest addition to Tollyjoy's Breastfeeding range comes with 3D Side Leak Guards for added leakage prevention and four water lock-liners to draw away heavy milk flow. The nursing pads have been designed with super absorbent polymer with high gel content, which locks in the moisture and ensures optimum dryness.
Lightweight and contoured to give mothers not only comfort but also a discreet fit, it also has dual adhesive strips provide a better hold by securing the pads against their brassiere making breastfeeding so much easier and convenient for nursing mothers, whether at home, at work, in a public place or travelling.
Easy to use, clean the breast area with clean damp or towel before breastfeeding and position pads in brassier with side leak guards facing horizontally for day usage or side leak guards facing vertically for night usage.
4. Anti-Bacterial Disposable Breastmilk Storage Bags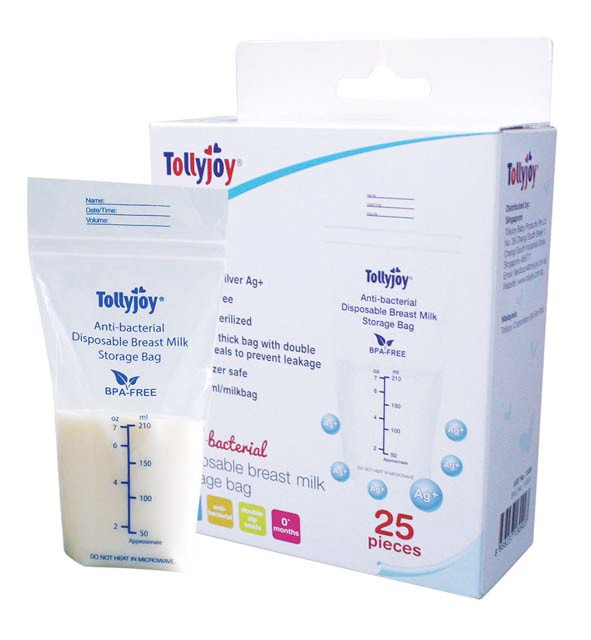 Each storage bag is made of durable food-grade BPA-free material, which has been pre-sterilised with gamma radiation to prevent contamination of breast milk during storage. Plus, it features antimicrobial Nano Silver (Ag+) technology that uses ionic silver nanoparticles to resist and suppress bacteria.
Designed to hold up to 7oz / 210ml of milk, the flexible self-standing design and wide opening allows efficient storage of milk in the freezer. The bags are thick and feature anti-leak double-zip seals to prevent leakage during storage, freezing and transportation.
How to use your stored breastmilk
Transfer the expressed milk into the bag not exceeding the maximum level of 7oz/ 210ml, as contents may expand when frozen. Squeeze the air out of the bag to help preserve the freshness of the milk before sealing it close. Check that the double-zips have been properly sealed and be sure to label the date, volume and the baby's name before storing it in the refrigerator or freezer.
Frozen breast milk should be completely thawed in the refrigerator. Once thawed, gently shake the contents of the milk storage bag to blend the liquids and fats that may have separated during freezing.
Unzip the bag and pour the milk out into a clean and sterilised feeding bottle. Do not re-use the milk storage bag and dispose after one use. Thawed breast milk must be consumed within 24 hours and should not be refrozen.
All Tollyjoy products mentioned above are sold at all leading departmental stores, supermarkets, hypermarkets and baby specialty stores. Tollyjoy is a leading provider of reliable, durable and value-for-money mother and baby care products.
TOLLYJOY HAMPER GIVEAWAY
To celebrate motherhood and welcome new mummies on board their new journey, Tollyjoy is giving away 5 Hampers worth more than $50!
Hamper includes:
• Nursery Bag
• Disposable Nursing Pads
• 3 packs of Baby Wipes Fresh & Clean
• Breast milk anit-bacterial storage bags (25 pieces)
• 2 compartment bowl with spoon
How to take part:
2. Join one or more of our Facebook Groups below:
4. BONUS: Like, Share and Tag 2 of your friends on this post for bonus chances to win.
5. BONUS: Follow us on Instagram!
This contest is open for all Singaporeans and individuals residing in Singapore.
Contest ends 19 June 2017. Contest has ended. 
Winners to collect the prizes from New Age Consulting Office.
Prizes are sponsored by Tollyjoy
Terms and Conditions apply