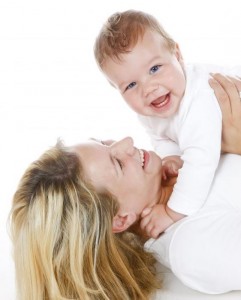 Every new parent experiences some level of fear or anxiety about becoming a newly-minted Dad or Mum. After all, next to marriage and that first job, this is one of the most life-changing encounters we will ever have in our lifetime. We asked a few parents to share with us their number one fear about having a baby. Here's what they said…
"My greatest fear was definitely dropping my newborn baby during bath time."
– Pang Li Yee, mother of three
"I had a bit of spotting when I was 7-8 months pregnant with my first. I freaked out a bit, and was so worried I couldn't carry my baby to full-term. Funny thing is, he finally came out later than the due date."
– Christabel Tam, mother of two
"Dropping her ranked high on the list. Especially when I was bathing her and the water made the tub slippery. I think the fear was intensified when I heard a story of how a mother dropped her daughter at the market. Since then, the daughter had become mentally handicapped.
In fact, until now, I am still afraid I'll drop my kids. Especially when I carry them back to their beds after they fall asleep on mine – because they have grown heavier and longer."
– Spencer Tan, father of three
"Commitment for the next 21 years of her life! That was scary to imagine."
– Sharon Szto, mother of two
"She was so delicate! I was so afraid I would accidentally drop her, or that I wasn't supporting her neck enough, so that it was hanging off her tiny neck.
I also kept checking that nothing was blocking her nose when she was sleeping, because I was afraid she might suffocate."
– Eeleen Lin, mother of one
"I was in awe of the life-time change that her arrival would bring. It would turn our lives upside down! (And it has!) "
– Lindy Teo, mother of one
"My greatest fear about becoming a mum was that I would say or do something wrong, and the little one would copy me!"
– Ong Xin Yi, mother of one
"I was afraid she would have some form of disability."
– Willy Ong, father of two
"I feared that I would lose my sense of self."
– Lyn Lee, mother of two