If taking a plane ride with your kids is too daunting a prospect at this stage, there are other options for enjoying a family holiday away from "home". In recent years, the notion of a staycation – staying in the same country as a domestic tourist, returning back home at night, or rooming in a hotel – has become increasingly popular with families that have young children. There's also the option of venturing a bit farther, to the nearby islands of Bintan, Peninsular Malaysia and our very own Sentosa, all of which are accessible by land or sea.
Bintan
When you think of a beach side resort holiday, Phuket or Bali are two of our favourite places to be, this side of the world. But since we're talking about strictly no air travel here, there's another option closer to home – Bintan! You can easily book a two-way ferry ride to the island here. In terms of accommodation, you'll be spoilt for choice with a large number of resorts and chalets vying for your attention. Do remember to slap on a ton of sunscreen and mosquito repellent, and be sure to bring your swimsuits along!
Spend your days by the pool, or get a ride to the city centre for some shopping! Here you'll find all kinds of local foodstuff, handmade batik cloths, handcrafted toys and souvenirs, ceramics, fashion apparel and accessories. Tanjung Pinang, Kampoeng Lagoi and Pasar Oleh-Oleh are three names you'll want to keep in mind.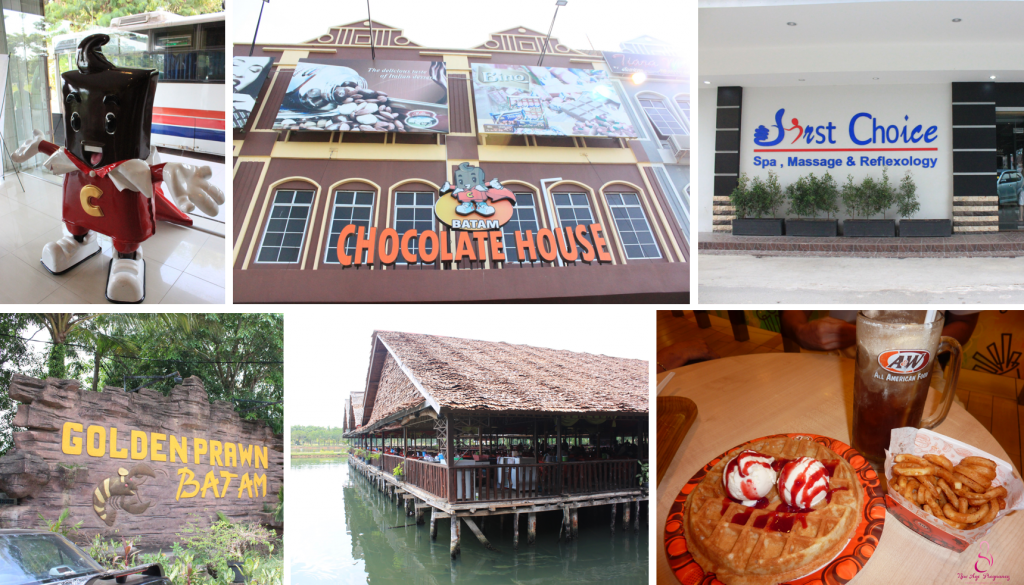 Batam
Think of massage, shopping, feasting and relaxation and many will say Batam! In Batam, there seems to be something for everyone – one can go for the obstacle course, shooting in the range, engage water-sport activities, go kart racing, ride a speedboat and go island hopping or purely relax and build sand castles at the beach. There are a lot of new malls in Batam that offer cheaper alternatives than the shopping in Singapore and value-for-money massage. If you miss A&W (fast food outlet), Batam will be your reason to head there now!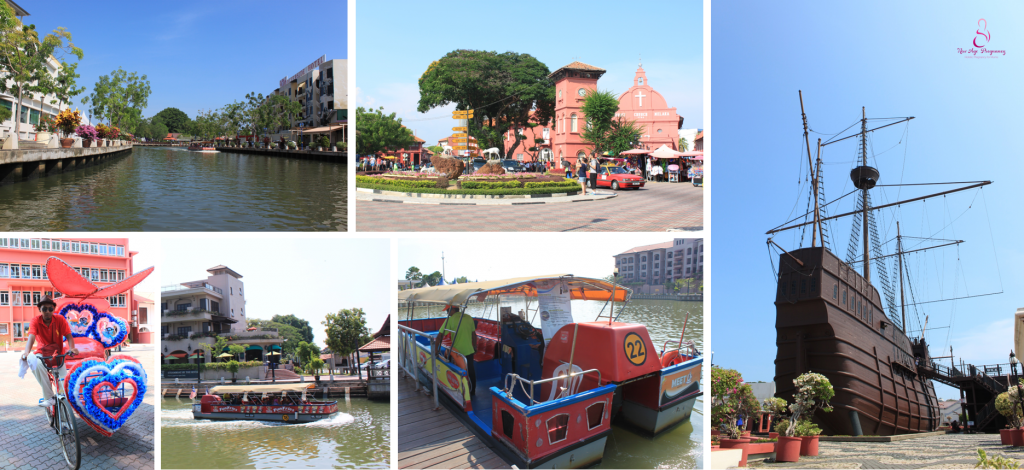 Malacca
Introduce your kids to the cultural heritage and history of port-town Malacca (Melaka to the locals). Take a stroll along the winding lanes of Jonker Street with its beautifully decorated houses, tiny shops, temples and mosques. Visit Cheng Hoon Teng Temple, the oldest Chinese temple in Malaysia, the ruins of St Paul's Church, where St Francis Xavier was once buried. Tantalize your taste buds with sumptuous Nyonya fare and the famous Malacca laksa.
Getting to Malacca by rail can be quite an exciting prospect for the little ones, who may have never sat on a "real" train before. Take the train from the Woodlands Train Checkpoint, and settle down for a safe and scenic ride up to Tampin Station in Malaysia. It's a whole lot more comfortable than a cramped bus ride, which is a definite plus point since the trip is a few hours long. From that station, you are just a 30-60 minute bus or taxi ride in to the city.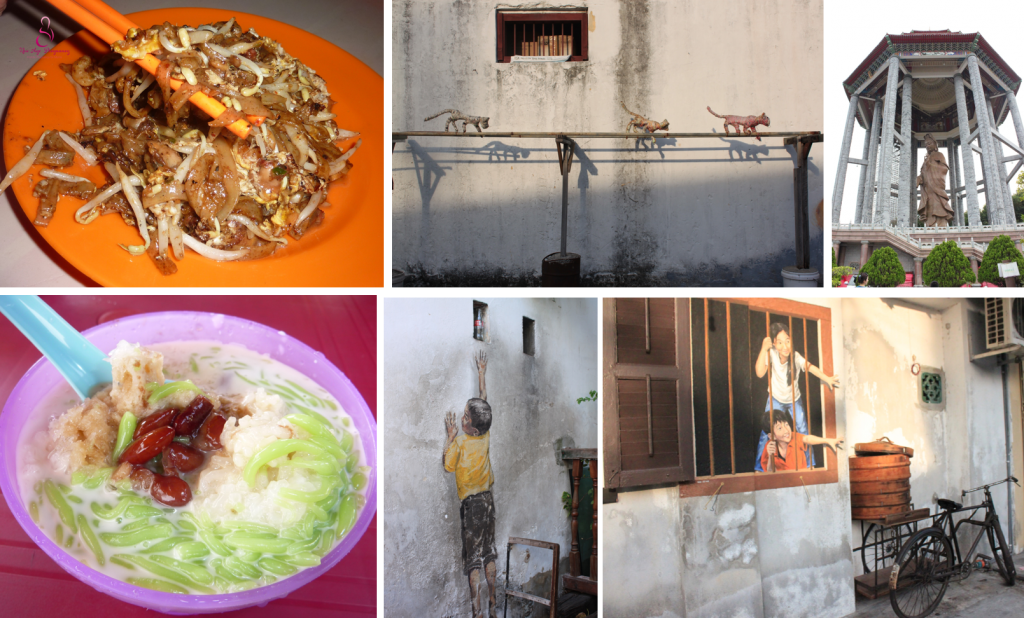 Penang
A little closer to home is Penang. To get there, you can choose to drive up, take a bus/coach or travel by rail. Do note that Georgetown is a popular tourist destination, and you will definitely need to book your accommodation way in advance. Don't forget to take pictures with the interesting street art! Here's where you can download the map to find the different location of the street art!
Here you'll find museums aplenty, with lots of history to share. Sample Malaysian cuisine in any number of cafes and restaurants, but be sure to leave some space in your tummies for the delicious array of street food you'll find! Shopping wise, you'll be spoilt for choice by the number of modern shopping malls, as well as traditional shophouse set-ups you'll see along the way.
Johor Bahru: Legoland
Just across the border, and a short drive or coach ride away from our sunny isle, is the children's wonderland that is LEGOLAND! LEGOLAND Malaysia Resort brings together a theme park, water park and hotel all in one location. It's truly the perfect holiday destination for families who loves the hands-on experience of playing with LEGO!
Be sure to visit MINILAND, an interactive scaled-to-real-life world, where over 30 million LEGO bricks have been used to create famous Asian landmarks. Marvel at the intricacy of these and many other LEGO figurine scattered throughout the resort. From their creatively and colourfully themed lego-crafted rooms, to the interactive and fun rides at the theme park, and some super soaker fun at the water park, your family will have a whale of a time discovering all of this magical paradise.
If you're hankering for some retail therapy for yourselves, the Mall of Medini is right opposite the theme park. And just a short 5 minutes drive away is Aeon Jusco, where you'll find lots more shopping and F&B options.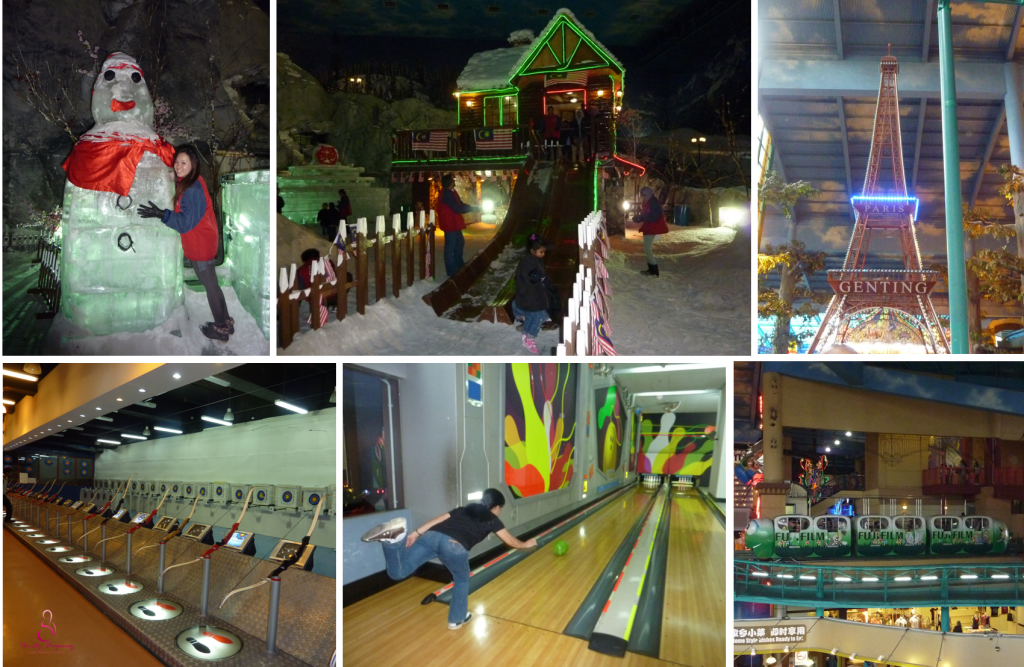 Genting Highlands
What comes to your mind when you think of heading to a place with a cooling breeze, misty mountains, fresh air and one that you can even see your companions' vapour breath? No, you don't have to travel to Europe, you have it here in Asia! Yes, it's none other than Genting Highlands!
Although the outdoor theme park is closed for renovation to make way for the exciting Twentieth Century Fox World that will be ready by mid 2016 or early 2017. Genting is still and will forever be, a child's favourite place or what many children will agree on – Funland! Despite not being able to head to the outdoor theme park, Genting still house many fun indoor facilities that children will love such as the Funtasy World Video Games Park, Indoor Amusement Park, SnowWorld, Bowling and Archery facilities, iFLY Indoor Skydiving, movie and musical theatres and the list goes on. There are definitely a list of adult entertainment and facilities too *wink*! 
Kuala Lumpur: The Sunway Lagoon
Sunway Lagoon is located in Kuala Lumpur. It is a superb theme park spread across 5 other fun parks, namely – Water Park, Amusement Park, Wildlife Park, Extreme Park and Scream Park! With more than 80 different attractions and some bonus new rides e.g. Venezuela (The World's largest water ride), your family will be spoilt for choice!
You can choose to stay in its affiliated Hotel – Sunway Lagoon Resort Hotel or choose from 37 other hotels that is located just a stone throw away. Kuala Lumpur is also popular for its shopping and scrumptious street foods! Alternatively, you can head over to Sunway Lost World of Tambun in Ipoh too! Imagine a theme park coupled with its own natural hot springs! Sounds good isn't it?
Kuala Lumpur: Port Dickson
Port Dickson is a popular weekend getaway for couples and big group of friends. It is just a 3 hour drive away from Singapore.  Port Dickson is also a popular family destination because of it's bite-sized adventures for young children. The family can go for Island hopping, visits to the various museums, Ostrich Farm, climb up the lighthouse and have fun on the beach.
Some hotels even have their own water playground or water facilities for these children to have fun in. Definitely for families who will like to have a break from the hustle and bustle of the city. A great alternative to Port Dickson will be Desaru, just an hour away from Singapore! 
Kranji Farm Resort
As the name suggests, Kranji Farm Resort is a leisure farm in Singapore, where families can stay over to get a better feel of a countryside stay. Though it is a farm stay, your day will never be boring at Kranji Farm Resort! In fact, it will be filled with glee every single moment especially, with the full-filled activities that are suitable for the family, such as prawning, fish spa, cycling and nature trail. You can even have a go at the electrical unicycle, Singapore first and only place that offers it!
If you drive, take a spin around the different farms that are located not too far away from Kranji Farm Resort. The downside, it can get a little noisy on weekend nights due to the live Karaoke session at the restaurant.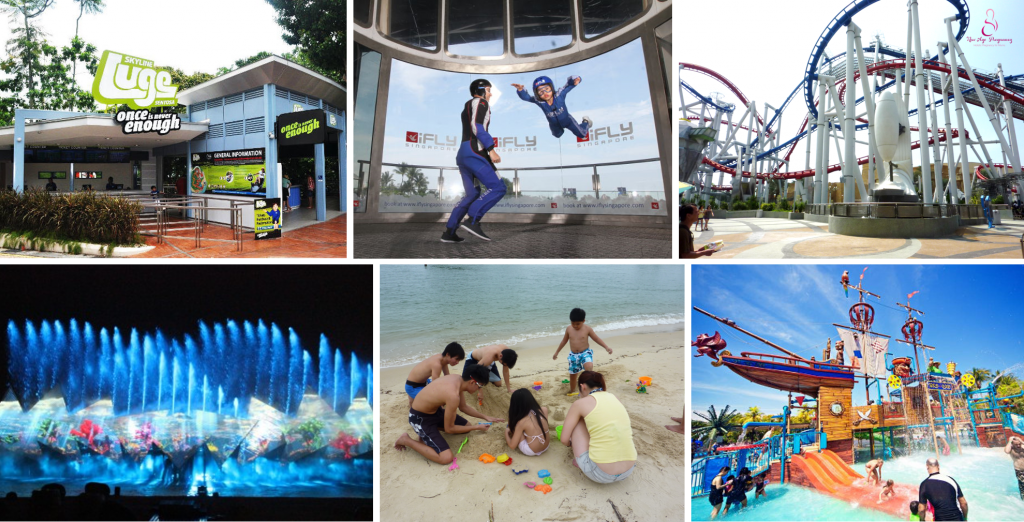 Sentosa
Resorts World Sentosa is still part of Singapore, but you can always take a short cable car ride over and imagine you are flying over the waters to a different place! Here you have five hotels to choose from, with each one boasting their own unique facilities and themes. The Festive Grand, Hard Rock hotels and Amara Sanctuary are widely perceived as being the most family friendly ones, but all five hotels are pretty much on par in terms of standards of service and price range.
Become tourists in your own land, as it were, taking in the newest attractions on Sentosa island (The Port of Lost Wonder and Skyline Luge are hot favourites with most families!), or build sandcastles on the beach. You can even head over to the newer attractions such as Adventure Cove Waterpark, S.E.A Aquarium, Madame Tussauds Singapore and Trick Eye Museum! Spending a day at Universal Studios Singapore is definitely a must! Here's 10 ways to show that you are in Sentosa!
---
Some tips for travelling with young children:
Tip #1: To get the best prices for hotels and packages, look out for Groupon promotions!
Tip #2: Book early, especially if you are travelling during the holidays.
Tip #3: Remember the medication! Definitely comes in handy when heading to places with different climate (too cold or too hot) or when any member of the family is hit with food contamination. Insect repellent is one of the must-bring items as well!
Tip #4: Bring your camera, extra batteries and SD cards. If you are using your smartphone don't forget your powerbank! Chill and take tons of pictures!

Tip #5: Be flexible in your plans and have fun!
Written by Dorothea Chow & Crystal Tan