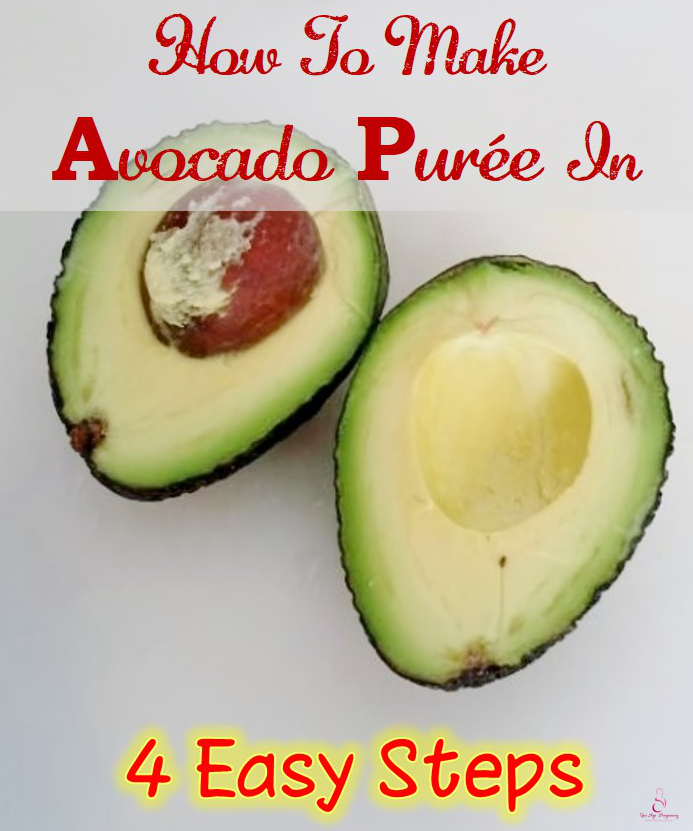 During the first 6 months of life, babies feed on breastmilk or formula milk. Solids are usually introduced after a baby turns 6 months old when the baby show signs of weaning. This is the time when parents (especially first timers) get a little lost when it comes to this new milestone.
Introduction to solids allow babies to experience food textures, flavours and complement their milk-only diet with additional nutrients derived from food sources.
One of the best first food is Avocado and there are so many reasons why!
> Its smooth and creamy texture makes it easy for your toothless baby to gum and swallow.
> Avocados are high in fats and loaded with Omega-3 which are essential for brain development.
> It is also packed with plenty of goodness and minerals such as Fibre, Folate, Vitamins A, C and E, Niacin, Iron and Potassium
Pretty much why it is also dubbed as a "complete food" for babies. Avocado, buttery in nature is also easily digested and well-tolerated by most babies. Which means it ranks low on the allergenic food chart.
Step-by-Step Tutorial On How to Make Avocado Purée:
Step 1: Wash and Pit the Avocado 
> Slice avocado into half length-wise.
> Use a spoon or the blade of a sharp knife to remove pit.
> Scoop flesh out with a spoon and place them in a clean bowl.
Step 2: Mash the Avocado
> Use the back of a fork to mash the fruit and ensure there are no chunks.
* Quick tip: You may use a food blender to create puree by blending until smooth instead of mashing.
Step 3: Add Breastmilk or Formula Milk for Extra Creaminess
> Pour breastmilk or formula milk to purée to desired consistency.
Step 4: Ready to Serve
>If you are freezing avocado puree for the next few feeds, be sure to use airtight containers to keep them fresh.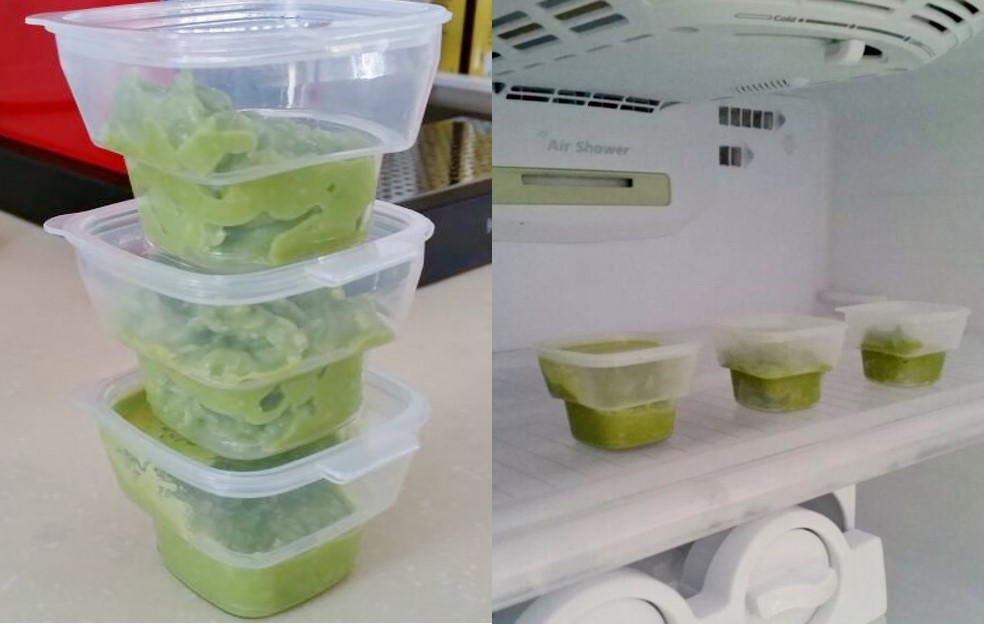 *Quick tip: Freeze avocado puree without breastmilk or formula milk mixed in to maintain freshness of avocado and avoid any alteration in taste during freezing and heating when preparing to serve. Pour breastmilk or formula milk into mixture after frozen puree has thawed to room temperature. If preferred, you may heat up the frozen puree (without breastmilk or formula milk added in), but ensure that it is cooled before serving to baby to avoid scalding.
Experts advise that new foods should be introduced for 3-4 days to monitor if baby might have any allergy reactions. Preparing food in advance by freezing them, makes it easy for caregivers to feed your baby during the day.
We captured Baby Vera's first few moments of her solids journey with avocado and breastmilk Purée. It was her first taste of solids – well, how did it go?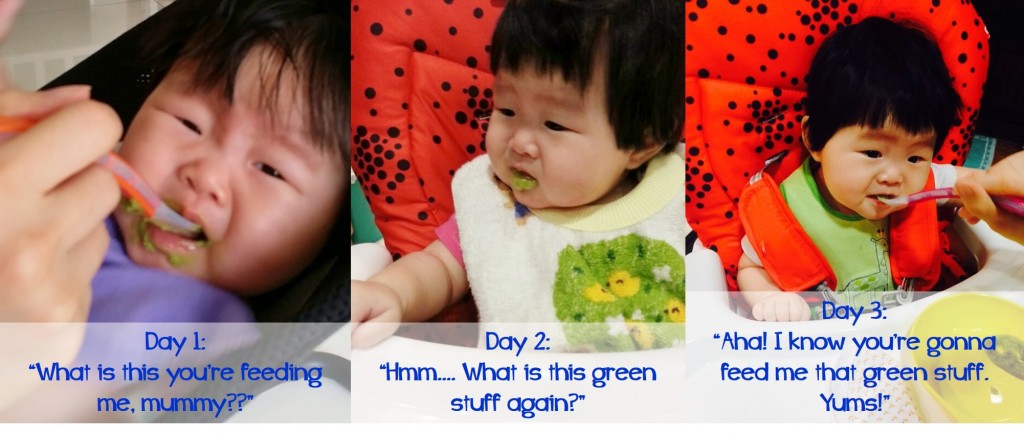 Take heart, parents! Don't get dismayed when your little one looks like he or she is not "enjoying" the food. Eating solids is a whole new unfamiliar experience for them; afterall they have only tasted breastmilk or formula milk thus far. It might take a few days or so before they associate the spoon with food and then comes the chewing and swallowing aspects which come naturally. Every baby is different so do be patient with your little one as they take their initial step into their new stage in life!
Photos by Cindy Gan