Do you always worry about the cleanliness of the pacifier before putting it in your child's mouth? Do you constantly run to the washroom and wash the pacifier thoroughly each and every time your child drops the pacifier?
You can save all these effort now! Especially with Raz Baby, the effortlessly Keep-it-kleen Pacifier!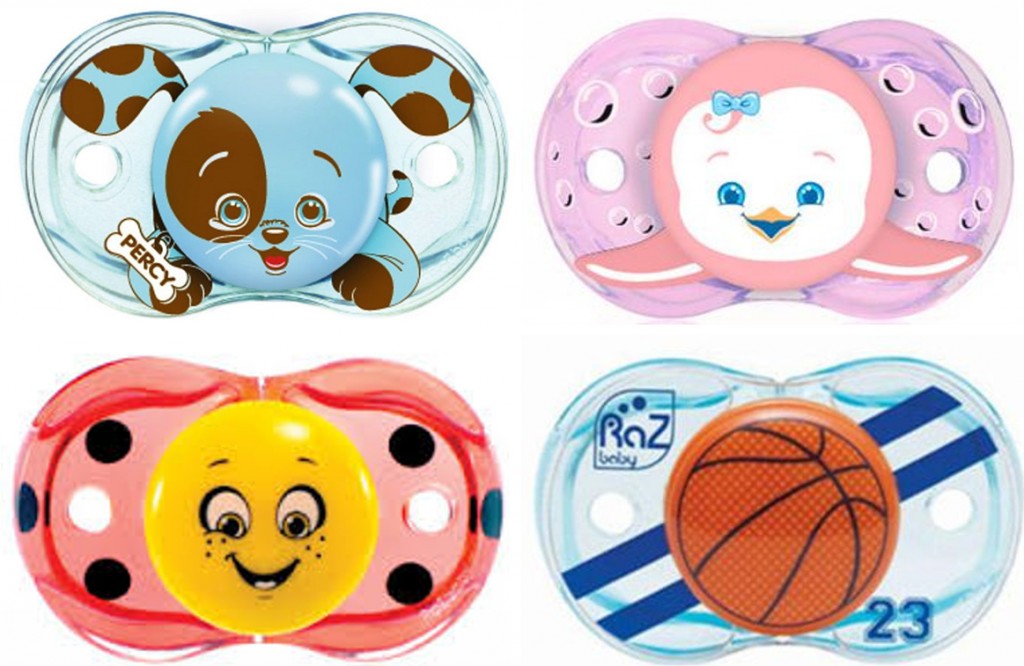 Store with confidence
Raz Baby is the ONLY Pacifier that closes when it is dropped, making sure the nipple stays clean.
Since the shields close on its own when swing, you can be assured that the pacifier remains clean for your child to put in their mouth. It is so convenient to bring around – to school, outdoor or even for travelling – where washrooms may be totally out of sight. These shields are built-in, which mean you do not have to worry about a lost pacifier cover that will probably ruin your day.
Attractive Feature
We heard about BPA and how harmful it is for children. We love how this product is BPA Free and safe for children. It is suitable for children age 0 – 36 months old. And you know what, the pacifiers come with a wide range of designs and colors. So adorable and kid-friendly for your little precious!
Check out the testimonial from the parents:
"I just wanted to say Thank You! This is the best Passi I have ever used on my daughter. I love the drop and close feature and not to mention how cute they are. My daughter thinks they are the best ever as well. I love them so much I bought 10 of them for my daughter."
– Judy
"We just bought your pacifier and we love it! Best invention in years."
– unknown
"I love the pacifier, it give me conveniences as i do not have to keep washing the pacifier when my baby drops on the floor, and it is hassle-free as i don't have to always bring the pacifier cap on my side when she is not sucking. It is user-friendly and my baby loves to suck on it. It gives her great comfort. The only downside is the pacifier might be too big as it will pressed on her cheeks. Otherwise, it is highly recommended."
– Kelly Goh
"The pacifier is easy to use and you can say goodbye to the constant washing! The auto closure concept of the pacifier is amazing and it keeps the pacifier dust-free when it drops on the ground (especially with my dogs hovering around the house). Say goodbye to those times where you need to find a water tap while you are outside the house, shopping and everywhere you go! Overall experience is excellent! :p"
– Charmaine Tan
The product is available in major departmental stores for $8.90. A wide series of designs are available for your pick.
Specially sponsored by Infantino