Shop Here
Heguru Education Centre
Award-Winning Right Brain School, with over 30 Years of proven results in Japan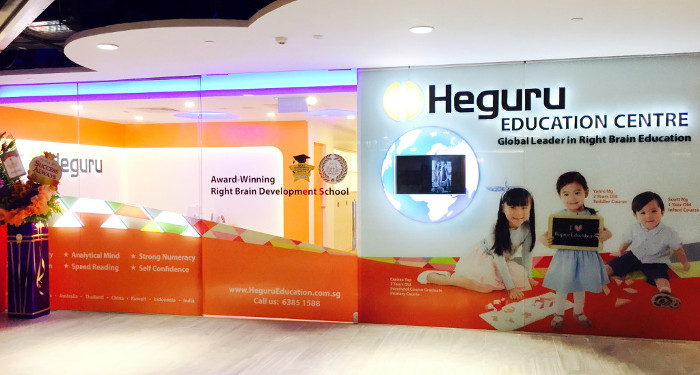 The Heguru Education is an effective and proven early childhood education programme that is developed by Heguru Japan over 30 years of extensive research and practicum. Our curriculum emphasizes imaginative exploration and critical thinking in a fun-filled learning environment.
It is a heart-based brain development program that maximises the limited window of opportunity for right brain development during your child's first 6 years. Research has shown that the benefits of a quality early childhood programme persists through adulthood.
Powerful right brain abilities include photographic memory, speed calculation, strong visualisation abilities, good concentration and mental focus, heightened awareness of the surroundings which aid in language acquisition and cognitive thinking, increased capacity to learn and creativity.
Children with developed right brain are often more positive, confident, have better memory, and are able to learn at an accelerated rate, which enable them to excel in various aspects of life such as academics, music, arts and sports.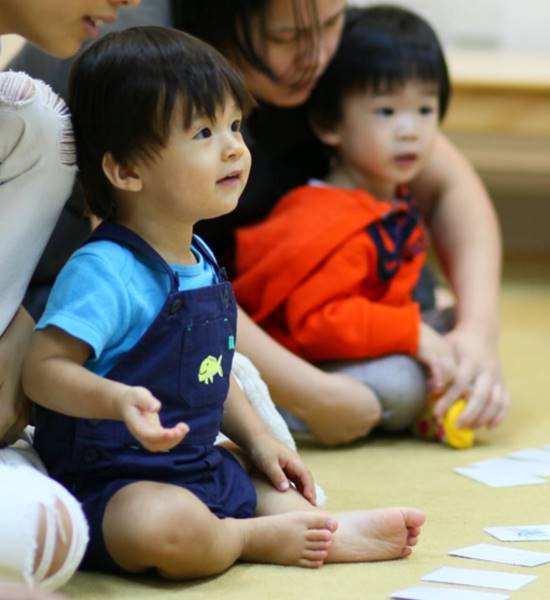 Programmes:
Infant & Toddler Course: 6 months to 4 years old
Preschool I Course: 5 years old
Preschool II Course: 6 years old
Highlights of their Programme:
Increases learning capacity of your child
With 2 Heguru teachers per class, lessons are fast-paced, stimulating and fun
Effective use of lighting, sound and rhythm for right brain stimulation
Encourages parent-child bonding to help children develop their potential abilities
Promotes IQ, EQ, physical and social development
What your child will learn:
Photographic memory
Improved linguistic ability
Strong visual-spatial skills (a quality of gifted children)
Numeracy
Intellectual development
Motor skills
Moral education
Music and movement
Accolades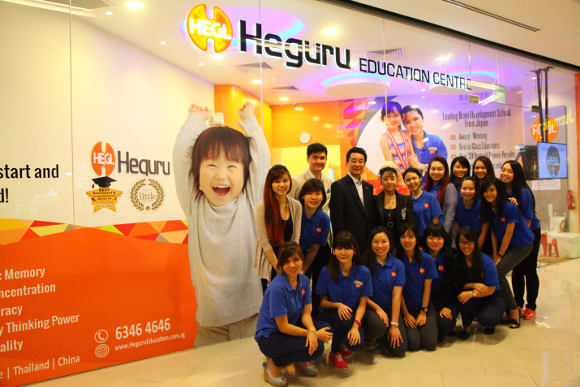 Besides having raving reviews from parents, Heguru Education Centre (One KM | Sengkang) is proud to have received several awards from local parenting magazines.
2013: "Best in All-Round Intellectual Development" by Parents World magazine
2014: "School of the Year in Cognitive Development" by Little magazine
Website: www.hegurueducation.com.sg
Facebook: www.facebook.com/HeguruEducation
Email: enquiry@hegurueducation.com.sg
Heguru Education Centre @ One Km
One KM Shopping Mall
11 Tanjong Katong Road, #02-53
Singapore 437157
Tel: 6346 4646
Heguru Education Centre @ Sengkang
Buangkok MRT Station, Exit A
10 Sengkang Central, #01-02
Singapore 545061
Tel: 6686 6566
Heguru Education Centre @ Waterway
Waterway Point, West Wing
83 Punggol Central, #02-07
Singapore 828761
Tel: 6385 1588
Pregnancy Essentials
What to get during your Pregnancy?
<
>