Shop Here
Mummamia Confinement
Description
Do-It-Yourself Confinement
Traditionally, after 10 months of pregnancy, once women have given birth, antenatal and postnatal care had became up-most important aspects of modern women in recovering their bodies and vigor. Completing their confinement in a proper way not only recovers their vigor, but also improves their health.
Introducing a series of confinement products to assist modern busy working mothers, we can now take care of the welfare of mummy's confinement.
Professionally prescribed confinement pre-packed herbs will not only assist mummies on their recovery but also rejuvenate, strengthen and tonify body after delivery.
Delivery Service is also available at ease. All you need is, please your order and make payment online, and the products will be right at your door step.
Confinement Pre-packed Herbs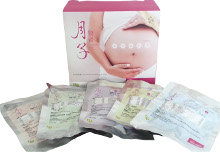 Professionally prescribed by TCM Physician, pre-packed herbs focus on 5 main confinement recovery stages, namely: Expel, Remove, Rejuvenate, Recuperate, Tonify.
Effects: Nourish "Qi" & Tonify Yin, Strengthening Spleen & Kidney, Boosting Milk Supply and dissipate stasis, Rejuvenate "Qi" & Blood, Invigorate kidney and Reduce Water Retention.
Ban Kah Chai Mom Confinement Products:
1. Gold Brand Zhui Feng Su Ho Wan
Traditionally used for relieving abdominal pain, giddiness, mild vomiting, eliminates wind. Suitable for women after childbirth for the flowing of "Qi" and eliminates wind.
2. Gold Brand Ginseng Plus Pai Feng Pill
Traditionally used to strengthen women's health, regulates menstruation, invigorating and vitalizing. Recommended to be taken 12 days after childbirth.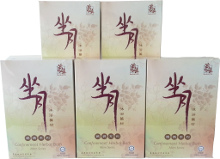 3. Mom Series Confinement Herbal Bath
Expel wind, reduces oedema, activates blood circulation and disperses stasis; relieves body aches after childbirth
4. Su Ho Oil
Eliminates pathogenic wind after childbirth and relieving of pain
5. Baby Series Herbal Bath
Effects: to reduce foetal toxicity, jaundice, adult heat rashes, acne in newborn babies.
6. Lemongrass Tea
7. Pure & Natural Honey
Nutrition of honey includes fructose, glucose, trace vitamins, minerals, enzymes and etc. It can be easily absorbed by human body, nourish beauty, slimming and it is a natural foods for human.
Post-natal Acupuncture and Tui-Na massage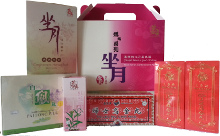 Recovery after childbirth can be promoted by appropriate acupuncture treatments and dietary advice.
Acupuncture had been widely proven to be the best method to help mummies to restore their health and reduce womb back to its size (修腹). After giving birth, women body went through enormous changes, physically and emotionally. The best period for Acupuncture and Tui Na Massage treatment is after 1st month and within 3 month after child birth. Traditional acupuncture service not only enhances recovery but also reduce water retention from body. Package includes 6 sessions per treatment, to be completed within 2-3 weeks. Both services are only available at the TCM Clinic.
Website: www.mummamia.sg
Facebook: www.facebook.com/mummamiaSG
Email: enquiry@mummamia.sg
Tel: 6659 4104/ 8382 3238
Pregnancy Essentials
What to get during your Pregnancy?
<
>