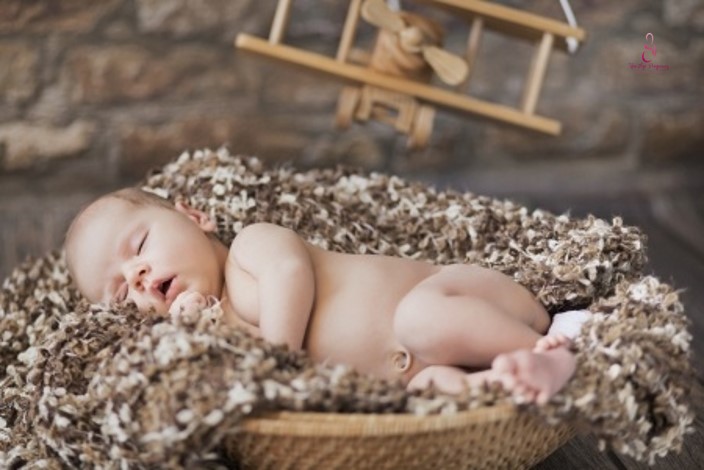 Babies grow very quickly and many parents wish they have captured the moments when their little ones were little! Photography is a way to capture such memories and having a portrait taken at a professional studio is not only a nice photograph but also an experience in itself. It is important though, to choose studios that specialize in taking baby's portraits, as they will have the right props and skills.
Here are the favourite studios in Singapore that focus on taking newborn and baby's portrait!
*      *      *      *      *
1. Kids Pictures
Kids Pictures specializes in infant, kid, maternity and family portraits. It also takes underwater photographs. Kids Pictures understand kids and their ever-changing mood, thus, they are flexible and kind enough to allow you to adjust your photo shoot or change to another time, should your child need a break or become moody during the photo shoot, without extra charges.
Pricing
There are several packages offered by Kids Pictures for babies' portrait, and the prices range from $180 to $2700. 'My First Year' package is a special one to capture the growing stages of the child through a few photography sessions. The first session can be  that of your maternity or newborn shoot, and subsequently, you can choose to take photographs for your baby every month to document their growth. At the end of the last session, the photographs will be compiled into a "5×7″ or 8×10″ album according to the package that you have signed up for. Below is the rate card:
Contact details and operation hours
Address: 163 Tanglin Road, #02-43, Tanglin Mall, Singapore 247933
Open from: Tuesday to Sunday – 10am to 7pm and closed on Monday
Website: http://kidspictures.com.sg/
Tel: 6341 9747
Email: kidspicturestanglin@gmail.com
*      *      *      *      *

2. White Room Studio
White Room Studio is a popular choice among young people especially parents. In fact, it has won multiple awards from different publishers and is well-known for taking realistic and natural portraits. Don't we all love a photographer who can capture the real and natural moment of our kids?
Pricing
White Room Studio package starts from $390 and the recommended package is the Portraiture Collection where you get an hour of studio session. Outdoor shoot are available as well, at an additional fee.
White Room Studio is running a Christmas promotion at S$50 for family portraits. If the photograph is taken at another studio other than their own, additional charges of S$150 will apply. There is also additional fee for weekend photography and that for newborn (S$60 per newborn).
Contact details and operation hours
Address: 219 River Valley Road, Level 2, Singapore 238277
Open from: Sunday to Friday – 10am to 7.30pm
Website: http://whiteroomstudio.com.sg/
Tel: 6235 7037
Email: info@whiteroomstudio.com.sg
*      *      *      *      *
3. SageClover
SageClover specializes in newborn, family and maternity portraits. The photographer is Kymberley, who described herself on her website as having a dreamy, bright and airy style with a touch of whimsy. It is also stated on the website that she shoots only with natural light. SageClover does not charge extra for outdoor shoots and at their studio, they have large props that potential customers are welcome to visit. Each session for newborn babies is about 4 hours, whereas that for babies is about 1.5 hours.
Pricing
Prices are not fixed but it is stated as S$300 and above, with a typical range of S$1,500 to S$4,000.
Contact details and operation hours
Address: 1001 Bukit Timah
Opening hours: not stated (please email to confirm time), but no weekend for newborn and baby photography session
Website: http://www.clovertree.com.sg/
Tel: 8168 2107
Email: hi@clovertree.com.sg
*      *      *      *      *

4. The Studio Loft
The Studio Loft is an all-women team that specializes in taking newborn, babies, family and maternity portraits. On its website, it describes its style as creating beautifully simple, fun yet real images that tell a story of you and your family.
Pricing
There are several price packages with the rate card below:
Contact details and operation hours
Address: 71 Ubi Road 1, #09-39 Oxley Bizhub, Singapore 408732
Open from: Weekdays – 10am to 5pm and Saturdays by appointment only
Website: http://www.thestudioloft.com.sg/
Tel: 6235 3696
Email: ask@thestudioloft.com.sg
*      *      *      *      *
5. Yew Kwang Photography
Yew Kwang Photography started since 2002 and have expanded their photography services from wedding and event photography services to more family oriented photography services for maternity, baby, children and family shoot. They offer both studio and outdoor shoot too.
Pricing
Yew Kwang Photography has two types of studio family packages, the basic package for baby starts from $188 while a family package for more than 2 adults starts from $288 only.
Contact details and operation hours
Address: 1104A Serangoon Road Singapore 328197
Open from: Not stated, by appointment only
Website: http://www.yewkwangphotography.com/
Tel: 9760 8980
Email: info@yewkwangphoto.com
*      *      *      *      *
6. Michael Gronow Photography
Michael Gronow takes newborn, babies, children, family and headshots portraits. His studio is relaxed, homely with a dedicated viewing room, a kitchen to relax in while you are not being photographed, a changing room and two bathrooms. He has won the Singapore Tatler 'Best of Singapore 2015' award for Best Family and Portrait Photographer. He has also won various awards under the Master Photographers Association.
Pricing
For its baby packages, Michael Gronow offers a 3 baby photoshoots and a lifestyle folio for S$190. It is stated on its website that this package is such a good value that the photographer Michael is 'two minds' whether to offer it. However, he wanted to give families the opportunity to have their baby photographed at an affordable price by a top photographer. This package is limited to two photoshoots a week, on Wednesday 9am or 11am, for 30 to 45 minutes.
The typical session fee is S$460 and print prices start at S$50. Each session last around 90 minutes and can be extended if required (at no extra cost), especially for newborn portraits that will tend to take longer.
Contact details and operation hours
Address: 43P Carlisle Road, Singapore 219621
Open from: Not stated, pre-sessions with Michael is strongly recommended for him to understand you, the setting and your expectations.
Website: http://www.gronowphotography.com/
Tel: 6297 0478
Email: info@gronow.com
*      *      *      *      *
7. Littleones Photography
Photographers and sisters, Kate and Emily are behind Littleones Photography lens. Kate holds the Associate Level qualification by the Master Photographers Association and the ladies have between them have over 15 years experience capturing family photographs. The girls have been voted 'Best Portrait Photographers' by Singapore Tatler for three years in a row. The studio is very homely and spacious space and come complete with a play area for children, changing and shower facilities for those fun and messy cake smash shoots, and a separate state of the art viewing room. Littleones Photography captures maternity, newborn, baby, children and family portraits both in the studio and on location.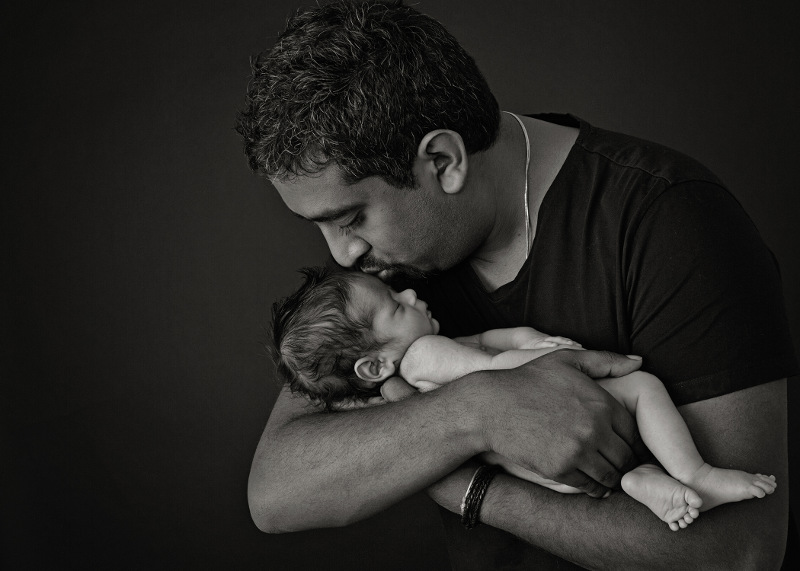 Pricing
Littleones Photography offers their clients a very clear and flexible pricing structure. Photography sessions with Littleones start from $175 and include the photography session and the image viewing appointment.
Typically the sessions last around 1 hour as the photographers know the importance of keeping the session fun and entertaining for the family and especially the small children. Newborn and large family sessions don't have a fixed duration.
Photographs are sold separately as a display product. Clients have the freedom to chose their favourite images and how they would like to display the images from the product range. Littleones Photography provide parents with a complimentary digital copy of any image they have brought which can be shared with family and friends.
Contact details and operation hours
Address: 5 Walton Road, Singapore 436824
Open from: Monday – Saturday 9am to 5pm, by appointment only
Website: http://www.littleonesphotography.com/
Tel: 6440 7568
Email: info@littleonesphotography.com
*      *      *      *      *
8. SugarLight Photography
The woman behind Sugarlight Photography is Gunilla a Swedish photographer based in Singapore and Stockholm. Sugarlight Photography specializes in lifestyle photography, capturing the special bond and connection between parents and their bundle of joy. Sugarlight Photography is best know for their imaginative and storytelling imagery.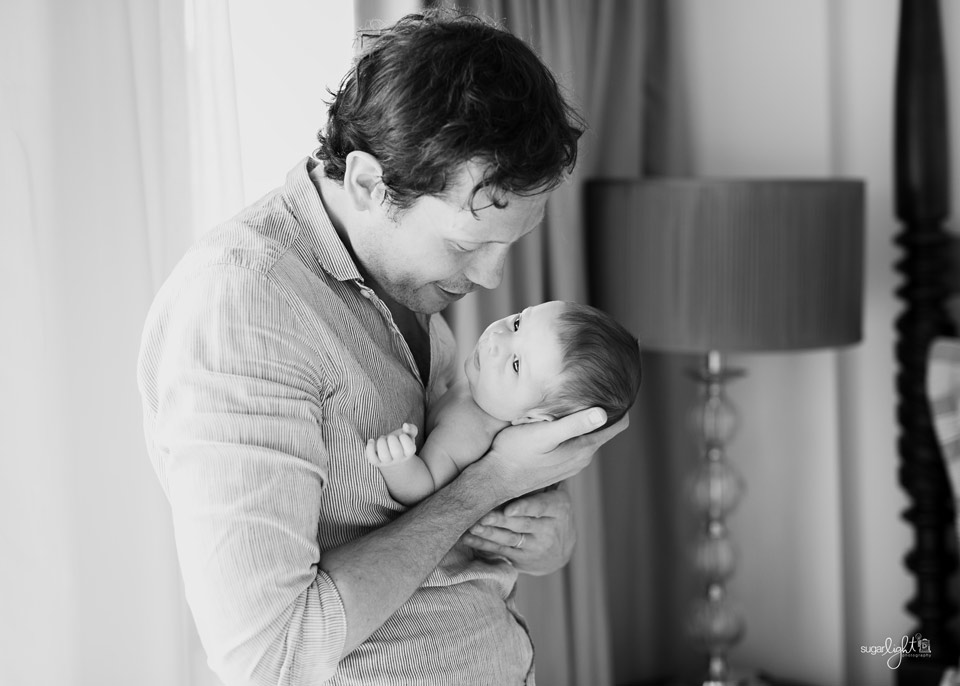 Pricing
A newborn photography session is priced at $195 and includes the consultation meeting before your session to discuss all your questions, the session itself and the image viewing presentation. A session takes about 2-3 hours. Prints, products and digital files are sold separately, usually parents spend around $1200 to $3000 for products or write with a typical range of $1,500 to $4,000.
Contact details and operation hours
Address: 176 Joo Chiat road, #02-01, Singapore 427447
Open from: By appointment only
Website: http://www.sugarlightphotography.com/
Tel: 8138 6366
Email: info@sugarlightphotography.com
*      *      *      *      *
9. Bambooshoots Photo
The photographer behind Bambooshoots Photo is Cici Mccalman, who describes her studio having beautiful, natural light to bring out the vibrancy in your pictures, along with organic, super-soft, baby-friendly props and a variety of high-end, lacy, feminine wardrobe choices for expectant mothers. Her style is a "mixture of simplicity and elegance with romantic and creamy undertones".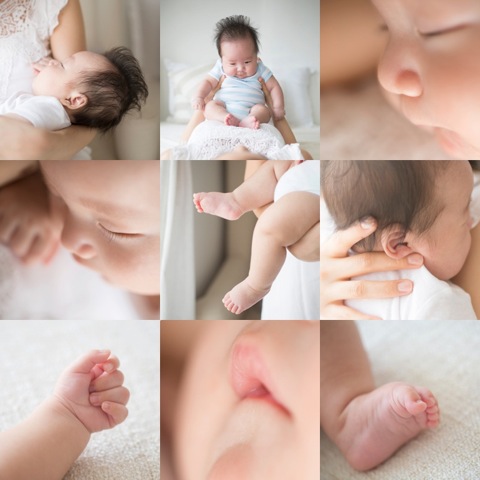 Pricing
BambooShoots Photo offers all in pricing packages, there is no additional session fee and editing fee. With Peony Packages, clients will receive complimentary digital package, as well as premium physical artwork value at the package amount. Cici McCalman believes in upfront and transparent pricing structure, so there is no surprises for clients at the end. She is driven to capture the most authentic moments of her clients, her sessions are typically for 2-3 hours. We heard that BambooShoots photography sessions are exclusive and bespoke, only 3 sessions are scheduled per week.
Contact details and operation hours
Address: 501 Bukit Timah road, Singapore 259760
Open from: Not stated, by appointment only
Website: http://bambooshoots.com.sg/
Tel: 9296 9205
Email: info@bambooshoots.com.sg
*      *      *      *      *
10. Baobab Photo
The photographers behind Baobab Photo are Karen Lucas, Kate Drewer & Susan Richman who describe their studio as a contemporary family photography in Singapore. Their style is fun, fresh and elegant and describes their method as lots of smiles and laughter with toys for the children. For newborn, photographer Kate specializes in natural light photography and prefers to photograph babies without any clothes to capture the wrinkles and dimples of newborn babies.
Pricing
Pricing varies, but the session price for a newborn package is $345 which includes:
Two to three hours of professional photography by Kate Drewer
Complimentary Online Gallery Service for you to view and select from at least twelve professionally-finished newborn photos
1 x High Resolution JPEG (Full Size) of your favourite photo
Each photo session takes about 1 hour and 2 to 3 hours for newborn sessions.
Contact details and operation hours
Address: 37 Niven Road, Singapore, 228384
Open from: not stated, by appointment only
Website: http://baobabphoto.com
Tel: 6402 3802
Email: karen@baobabphoto.com
*      *      *      *      *
11. StudioPlay
StudioPlay takes photographs of children of varying ages, from newborn, babies to children. It also takes family portraits, birth pictures, birthday and graduation. On its website, StudioPlay states that they understand the need for babies to take a break for feeding and nap, and therefore have included a 2-hour studio session in their portrait packages.
Pricing
There are several price packages ranging from S$180 to S$1200, including limited time promotion price and additional cost for weekend and for additional person. The S$180 package includes:
1 person
2 images, one 8″ x 10″ picture with framing and one 5″ x 7″ picture
4 4″ x 6″ reprint pictures
Personalised dvd of selected two pictures
2 hours studio session
Contact details and operation hours
Address: 62 Ubi Road 1, #06-05 Oxley Bizhub 2, Singapore 408734
Open from: Tuesday to Saturday – 10am to 6pm (by appointment only)
Website: http://www.studioplay.com.sg/
Tel: 6842 6682
Email: mail@studioplay.com.sg
*      *      *      *      *
12. Jen Pan Photography
Jen Pan Photography is run by a couple – Jen and Ray who are parents themselves. They started off with shooting wedding couples and fell in love with these little angels after shooting pictures of their own babies and that of their friends. Their photos are shoot in a creative manner that stood out differently from others.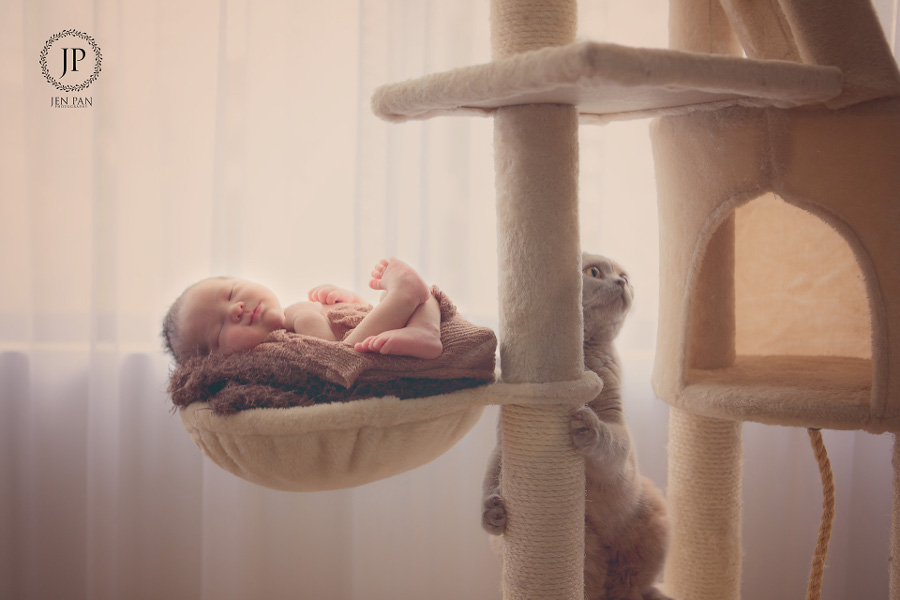 Pricing
Jen Pan Photography offers a wide range of packages that cost around $800 – $1800. They are open to customised sessions too and photos taken are lively and creative.
Contact details and operation hours
Address: 47 Sunrise Drive Singapore 806550
Open from: Weekdays – 11am to 6pm, Saturday – 10am to 6pm (Sunday by appointment only)
Website: http://jenpan.photography/
Tel: 9698 8731
Email: jenpanphoto@gmail.com
*      *      *      *      *
If you have a preferred style or theme, it would be a good idea to check out the studios, view their photography style and talk to the photographer. Certain studios have a distinctive style and as photographers are artists, they may have their own ideas and style. It's also good to find out if there will be any add-on costs. Choose one studio and package within your budget and enjoy the experience and the photographs! 
By Mei & Crystal Tan