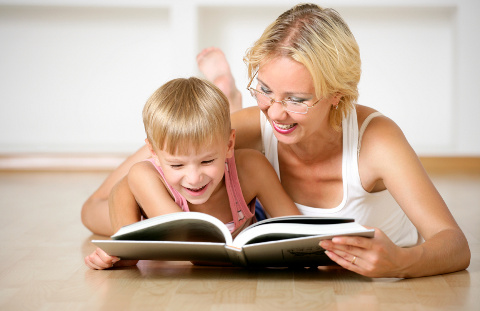 "You're never alone when you're reading a book." (Susan Wiggs). Introducing your child to the world of books early on and cultivating a love for reading is one of the most important things parents can do for their young kids.
Emillie Buchwald puts it powerfully: Children are made readers on the laps of their parents. It's true! Few children resist the comfort of being held and read to, and reading aloud to your child is known to be the single most important activity for building the desire and ability to learn to read.
If you are wondering what books to read to your child, the following are some of the best books for young children. Enjoy reading!
1. Winnie-the-Pooh: The Complete Collection of Stories and Poems by A. A. Milne
A. A. Milne's stories about Pooh and his forest friends in the Hundred Acre Wood have been loved by generations of children and their parents since 1926. Among many other (mis-)adventures in this collection of stories, Pooh gets into a tight spot, nearly catches a Woozle (now what's that?), and discovers the wrong sort of honey!
2. The Tale of Peter Rabbit by Beatrix Potter
A popular, well-loved and ageless story about a very mischievous bunny and the trouble he encounters in the neighbour, Mr McGregor's vegetable garden!
3. The Complete Fairy Tales by Hans Christian Andersen
For 150 years, Hans Christian Andersen's magical fairy tales have captivated both adults and children. Packed with light-hearted humour and an underlying wisdom about human nature, they are as entrancing as ever today. Favourites include The Emperor's New Clothes and The Ugly Duckling.
4. The Very Hungry Caterpillar by Eric Carle
In this attention grabbing and colorful board book, a newly hatched, tiny caterpillar eats his way through all kinds of delicious food, getting bigger and bigger, until eventually he turns into a beautiful beautiful. This is undisputedly one of the most popular picture books of all time!
5. Green Eggs & Ham by Dr. Seuss
The book describes the efforts of Sam-I-am in convincing a grumpy grouch to eat a plate of green eggs and ham, and the lengths he goes to in persuading him to try this dish. The moral of the story is that perseverance wins at the end of the day, and reminds us that we cannot know what we like until we have tried it!
6. The Jungle Book by Rudyard Kipling
The story begins when a young "Man cub" (the boy Mowgli) wanders into the lives of the animals in the jungle, to live and grow among a wolf pack. Young Mowgli goes through some adventures and challenges of his own before he is finally ready and able to return to his own people.
7. The Rainbow Fish by Marcus Pfister
This award-winning children's book tells the tale of a beautiful fish with sparkly scales that discovers how true friendship and joy is received when you give to others.
8. The Gruffalo by Julia Donaldson
A clever mouse outsmarts his predators by spinning a tale about his good friend, the gruffalo – "a creature with terrible claws, and terrible tusks in his terrible jaws". When the imaginary monster actually appears, the mouse manages to outsmart him as well, and escape scot-free!
9. Guess how much I love you by Sam McBratney
Enter into a conversation between Big Nutbrown Hare and Little Nutbrown Hare, as they express and compare their love for one another, each trying to outdo the other. This book will resonate with many parents too, who love their precious children "to the moon and back".
10. The Giving Tree by Shel Silverstein
Every day a little boy would come to a tree to eat her apples, swing from her branches, or slide down her trunk… and the tree was happy. But as the boy grew older he began to want more from the tree, and the tree gave and gave, until… she had nothing left to give. This is a tender story, touched with sadness, and impressing on young hearts the importance of reciprocating love.
By Dorothea Chow