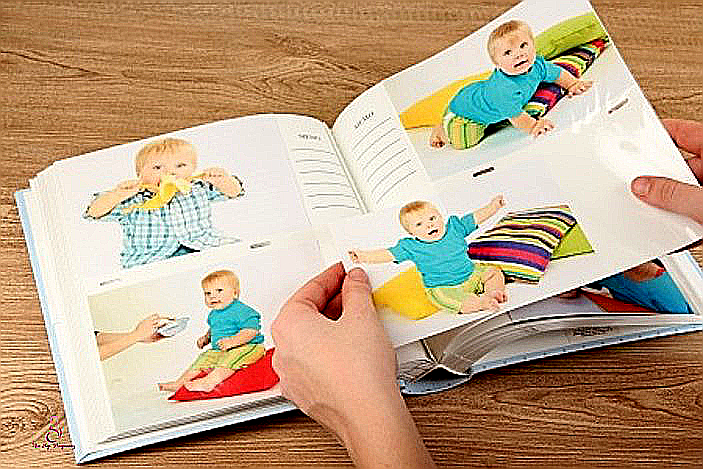 Your baby's first few months and years of life really whiz by in the blink of an eye, even though sometimes it might feel like an eternity! With milestones to track and birthdays to celebrate, keeping the memories alive can be quite a challenge when you're working 24/7 to care for your little one and the home. Here are a few time-efficient ways you can create a documentation of these events.
Online
The world is increasingly connected and high-tech, and we parents are no exception. One of the most cost-effective ways of tracking your child's growing years is to do it online. If you're a smart-phone user, you can even do this on-the-go, not just when you're seated in front of your computer at the end of the day. Check out these online ideas.
FirstYear App
Designed by busy parents for busy parents, FirstYear allows you to keep a log of baby's daily activities on your iPhone or iPad, from nursing sessions to diaper changes, from sleep times to developmental milestones reached. Keep medical information handy for doctor visits. Search and index for any number of baby or parenting related topics under the sun. You can even take snapshots of daily life and use the journal section to create a scrapbook of your thoughts and images. Back up is easy, with online storage for the last seven sessions readily available. Note that the free app comes with a 100 free record limit – thereafter, you need to upgrade to unlimited lifetime entries through in-app purchase.
Available for iPhone users only.
WebMD Baby App
Here's another awesome app that helps you manage schedules for baby's sleep, feeding, and growth, and track patterns over time. You can also access hundreds of articles and videos developed and approved by WebMD doctors, to answer your growing list of questions! Take pictues, record videos, and create a virtual baby book to capture all your precious moments too.
Available for iPhone and Android users.
KidzGrow Online
This user-friendly, Internet-based program developed by a team of child development professionals, enables parents to easily keep track of their children's progress against key development milestones from birth to 6 years of age, and actively influence their children's development.
Comprising more than 130 modules of child development activities, the complete KidzGrow Online Program is based on an extensive and reliable knowledge base has been meticulously put together by a team of professionals with backgrounds in Physiotherapy, Occupational Therapy, Speech-Language Therapy, Psychology, Education, IT and Management. And best of all, depending on the membership plan you sign up for, the KidzGrow Online Program can cost less than S$3 per month for a child. This is definitely one of the most complete and comprehensive local programs available.
Offline
Some of us just have a thing for books in hand versus e-books; give us a yellowed photo albums over Dropbox folders any day! If you're a sentimental cuddle-on-the-couch-and-reminisce kind of person, some of these offline ideas might be right up your alley.
Photobooks
Several computer programs allow you to create beautiful digital photospreads, that you can print out into a book. If you're savvy with design, you might want to give this a go on your own (MyPublisher, Adobe InDesign, iPhoto). If not, check out Photobookmart Singapore, Impressions and kikki.K for photobook printing possibilities.
Scrapbook albums
A scrapbook can take any form really – you can fill a blank-paged journal with photos and anecdotes of your daily life, even tape on significant receipts, tickets and such.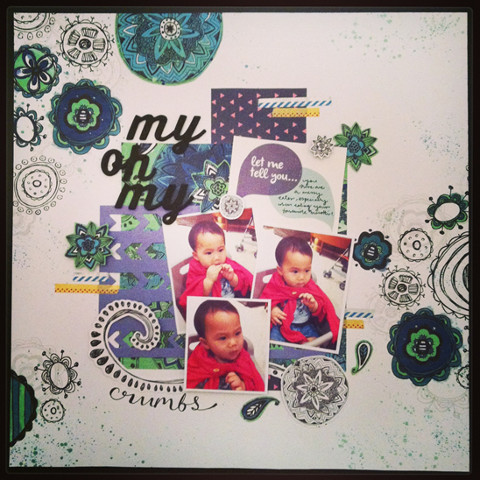 Or do it up in style with professional help by the people at Made with Love or Paper Market.
Calendar of events
This couldn't be any easier, since free (and nice!) calendars are a dime a dozen in Singapore. Or you can buy one from places like Marks & Spencer, Borders or Kinokuniya. Find a big calendar that allows you sufficient space to chronicle special moments and milestones for each day. Now, all you need is the discipline to remember to write those experiences down before you forget!
By Dorothea Chow