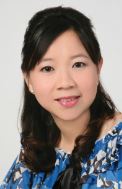 Dr Ratna Sridjaja
Paediatrician
Qualifications
Bsc (USA), MD (USA), FAAP (USA)
Doctor's Biography
Dr Ratna graduated magna cum laude from the University of Southern California, U.S.A. She then continued on to pursue her medical degree at the University of Pennsylvania School of Medicine, U.S.A., in 1995. Dr Ratna completed her paediatrics specialty training at Thomas Jefferson University Hospital in 1999. She is American Board Certified in Paediatrics and a Fellow of American Academy of Paediatrics. She is a member of the honors society in Alpha Epsilon Delta and Phi Beta Kappa.
Dr Ratna has extensive paediatric experiences. Since 1999, she has worked in private practice in New Jersey, Delaware and Pennsylvania. She worked in the Emergency Department at Dupont Hospital for Children before coming to Singapore in 2008, where she worked at National University Hospital Children's Emergency Department.
With her global experience, Dr Ratna is multi-lingual; of which she is able to communicate in English, Mandarin, Malay, Hokkien and Indonesian language.
Practice Address
SBCC Baby & Child Clinic (Gleneagles)
6 Napier Road
#07-01/03 Gleneagles Medical Centre
Singapore 258499
Tel: 6235 6706/ 6397 6966 (Hotline)
Email: sbccgmc@singnet.com.sg