Dr. Ang Chee Wan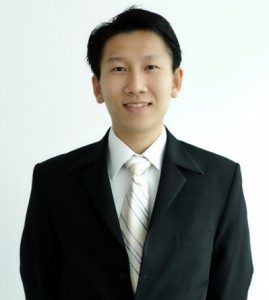 Dental Specialist in Periodontics
Clinical Director, T32 Specialist Division
Visiting Faculty, National University of Singapore
Qualifications
BDS (Singapore)
MDS (Periodontology) (Singapore)
MRD RCS (Edinburgh, UK)
Biography
Dr Ang Chee Wan graduated with a Bachelor of Dental Surgery degree from the National University of Singapore. He also received specialist training in periodontology and graduated with a Master of Dental Surgery degree. In the same year, he obtained his fellowship in periodontology from the Royal College of Surgeons of Edinburgh (United Kingdom).
Dr Ang is an accredited specialist in periodontology registered with the Singapore Dental Council. He is a visiting specialist at the Singapore Armed Forces and the National University Hospital. He also teaches the undergraduate and postgraduate students in the National University of Singapore. Besides teaching in the university, Dr Ang also shares his knowledge and skills in organizations like International Dental Academy (IDA) and Singapore Academy of Oral Rehabilitation and Implantology (SAORI). And he speaks frequently in local and overseas conferences.
Dr Ang is an active member in several professional organizations, including Society of Periodontology (Singapore), Aesthetic Dentistry Society of Singapore and International Team for Implantology.
As a periodontist, Dr Ang provides a comprehensive range of periodontal therapy. These include gum treatment, bone and gum grafting procedures, aesthetic gum surgery and a full range of dental implant procedures. He has special interests in periodontal plastic surgery, implant dentistry, minimally invasive surgeries and bone regenerative procedures.
A person who constantly strives to improve the quality of his clinical care, Dr Ang spent years intensively training with the operating microscope. He is the first periodontist in the region to incorporate the operating microscope into his surgical practice.