Dr Cynthia Kew Chia Yng
Obstetrics & Gynaecology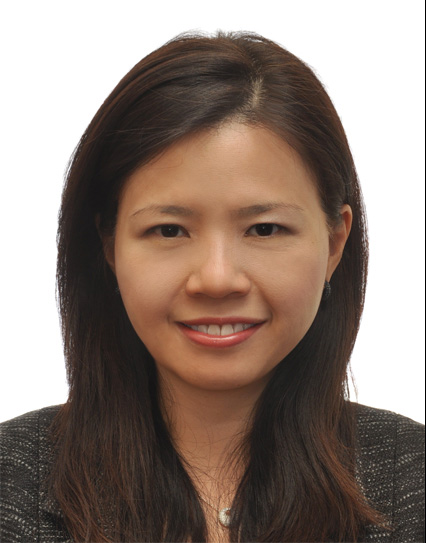 Qualifications
MBBS (Singapore), MMed (Obstetrics & Gynaecology), FAMS
Doctor's Biography
Dr Cynthia Kew Chia Yng is an obstetrician and gynaecologist who has more than 10 years experience in the field. She provides specialized and personal care in the areas of antenatal care and delivery of babies, general gynaecology, endometriosis management and advanced laparoscopy (known as key-hole surgery) and hysteroscopic surgery for gynaecological conditions like fibroids and cysts.
Since graduating with MBBS from the National University of Singapore in year 2000, she entered into specialist training and subsequently obtained the postgraduate qualification Masters of Medicine in Obstetrics and Gynaecology in 2005. Dr Kew was awarded the Health Manpower Development Plan award (2009) for further training in Advanced Laparoscopic Surgery and Endometriosis, which she completed in Sydney, Australia.
Before setting up her own practice at Mount Elizabeth Novena Specialist Centre, she was a Consultant in the KK Women's & Children's Hospital. She held the position of Director of Minimally Invasive Surgery Centre overseeing the training and accreditation of both local and foreign specialists in the areas of laparoscopic and hysteroscopic surgery.
She had been actively involved in both undergraduate and postgraduate teaching in the specialty of O&G. She held the title of Associate Program Director of the Singhealth Residency Program in O&G, the largest postgraduate training program for the specialty in Singapore. Her other academic appointments included Adjunct Assistant Professor in Duke-NUS School of Medicine and Clinical Senior Lecturer in Yong Loo Lin School of Medicine.
Her specialty interest in endometriosis since her return from HMDP training led her to organize public forums and also given lectures to specialists in training on the subject. She had spearheaded the set up of the KKH Endometriosis Centre and is on the expert panel of consultants.
She has received multiple awards for excellence in patient care and service including the Excellent Service Award 2008, Singapore Health Quality Service Award 2012-2013 and the Service From The Heart Award 2013.
Dr Kew has been the course director for several laparoscopy courses and has been invited as surgical trainer and speaker for international and local congresses and workshops. She also continues to participate actively in training and education, as Visiting Consultant and Advanced laparoscopy/ hysteroscopy trainer at KK Women's & Children's Hospital.
She has also published in peer-reviewed journals and has also been quoted in media articles and written on O&G topics for magazines. She was featured on the TV and Radio Programs Body & Soul discussing the topic of Endometriosis and providing live demonstrations using a laparoscopic trainer.
Practice Address:
Cynthia Kew Clinic for Women & Laparoscopic Surgery
38 Irrawady Road #04-26
Mount Elizabeth Novena Specialist Centre
Singapore 329563
Tel: 6334 1023