Dr Crystal CHIN hsuan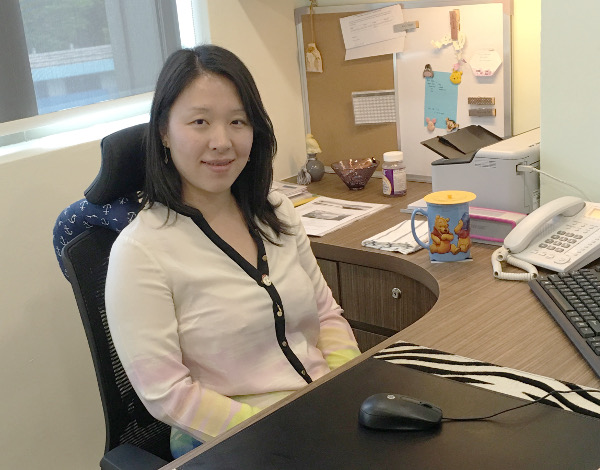 Consultant
Obstetrician & Gynaecologist (Minimally invasive surgeon)

Doctor's Biography
Graduated in 2003 from medical school of National University of Singapore, Dr Chin pursued her specialist training locally and she obtained her postgraduate qualification from Royal College of Obstetrics and Gynaecology, United Kingdom in 2008. She is a Fellow of the Royal College of Obstetricians & Gynaecologists (London) and a Fellow of the Academy of Medicine (Singapore).
Having worked in KK Hospital for many years prior to setting up her own practice, she has vast experiences in managing various obstetric and gynaecological cases including deliveries and gynaecological surgeries.
She has a special interest in minimally invasive surgery especially advanced hysteroscopic surgery for which she did her HMDP (human manpower development plan award) in Japan in mid-2014. She is accredited for advanced minimally invasive surgeries. She is familiar with hysteroscopic ligation and has extensive experiences in hysteroscopic myomectomies.
She also takes an interest in pre-invasive diseases, for which she obtained colposcopic and laser accreditations. She set up the molar clinic for the hospital during her service in KKH to better look after the needs of this special group of patients.
She is actively involved in clinical research and medical education. She has published on several journals and presented in many international conferences.
She's accredited to practise at Thomson Medical Centre, Mount Elizabeth Novena Hospital, Mount Elizabeth Orchard Hospital, Gleneagles Hospital, Parkway East Hospital and Mount Alvernia Hospital.
Practice Address:
Hsuan & Xiaohui OG Clinic
Thomson Medical Centre
339 Thomson Road, #05-04A
Singapore 307677
Tel: +65 62507828
Website: www.hsuanxiaohuiclinic.com