Dr Teo Shun Hui, Wendy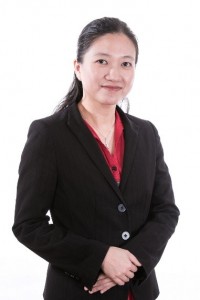 Obstetrics Gynaecology
Qualifications
MBBS, MRCOG (London)
Doctor's Biography
Dr Wendy Teo is an Obstetrician and Gynaecologist with more than 10 years of experience in the field. At her clinic at Mount Elizabeth Novena Specialist Centre, she provides specialised care to women for various conditions including pregnancy, infertility and gynecological disorders.
Upon graduation from the Faculty of Medicine at the National University of Singapore, Dr Teo went on to specialise in Obstetrics and Gynaecology and trained extensively in laparoscopy and urogynaecological surgery at Singapore's largest Women and Children's Hospital, Kendang Kerbau Hospital (KKH).
During her tenure in KKH, Dr Teo was actively involved in research and assumed the role of clinical tutor to medical students from National University of Singapore. Due to her involvement in research, she also took part in various local and international conferences to present her work and experience.
After leaving KKH, Dr Teo joined Thomson Women's Clinic (Ang Mo Kio Hub) for two years before deciding to set up her own private practice in Mount Elizabeth Novena Hospital.
Dr Teo has a special interest in infertility. Her heart goes out to couples who have difficulty conceiving and she would like nothing better than to help them complete their family.
Dr Teo firmly believes that a strong focus on patient care will yield the best outcomes. She also believes in providing flexible patient management by placing the needs of her patients first.
Practice Address:
Wendy Women's Clinic
#08-39, Mount Elizabeth Novena
Specialist Centre
38 Irrawaddy Road Singapore 329563
Tel: 6690 6814 / 6100 9636