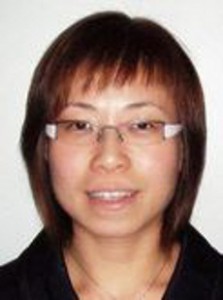 Ms Luah Chay Ling
Senior Physiotherapist
B.Phty (Aust) M.Phty (Aust) MSPA
Certified NDT Therapist
Biography
Chay Ling is a Senior Physiotherapist with 12 years of experience. She graduated with a Masters in Physiotherapy, specializing in Paediatrics from the University of Queensland, and a Bachelor in Physiotherapy from Curtin University of Technology, Perth (Australia). She is also a NDT (Neuro-Developmental Treatment) certified therapist.
Chay Ling has professional experience both in a hospital setting and in private practice. Her areas of practice includes premature infants, infants and children with developmental delay, syndromes, brain injury, cerebral palsy, muscular dystrophy, epilepsy, children with developmental coordination disorder and post botox procedures in cerebral palsy. She also manages children with orthopaedic conditions (such as torticollis and Erb's Palsy) and children with respiratory problems (such as atelectasis and pneumonia).
Chay Ling is passionate about working with children to help them achieve their fullest potential.
Practice Address:
Thomson Paediatric Centre (The Child Development Centre)
10 Sinaran Drive
#09-04 Novena Medical Centre
Singapore 307506
Tel: 6397 6627/ 6397 6966 (hotline)
Email: info@thomsonpaeds.com