When she took a snapshot of her son on her phone camera, she was shocked at what the photo revealed!
It is very common for parents to document their child's development by taking tons of photos. However, what Julie Fitzgerald didn't realize was, these photos appeared weird and had something in common – the strange spots in her 2-year-old's eye.
Initially she brushed it off as something serious, not until a viral story on Facebook caught her eyes. The article signified that a white glow in someone eyes could signal cancer. With her motherly instinct, she took a photo of her boy.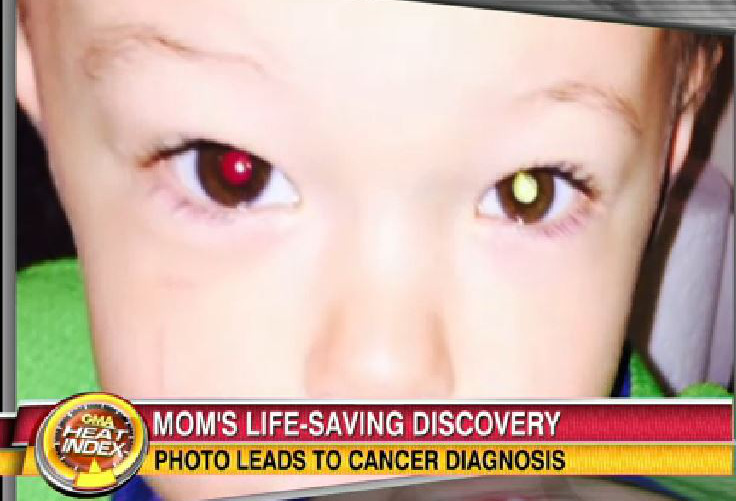 That white glow…
Julia's worry came true. A visit to the doctor revealed that Avery had retinoblastoma and said that cancerous tumors was covering 75 percent of his eye. Doctor had to remove his left eyes complete or else the cancerous cell would spread to his blood and brain. It is with thanks that they caught the cancer early or it could prove to be fatal.
By Crystal Tan | Source: ABC News