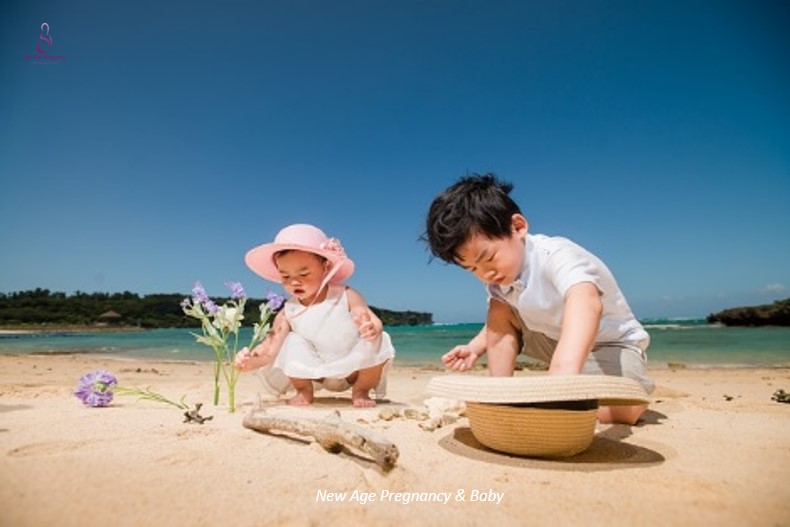 Sometimes we may think that as Asians, or that if we only go out on a cloudy day, that our children do not need to apply sunscreen. Is it really true?
It is common for parents to think that their young child may not like the feel of the sunscreen on their skin. It could also be frustrating to chase your child around the house to apply sunscreen when you are already running late for your appointment. Well, is sunscreen really necessary? How much and how often does your toddler need it?
Here are the top 7 MUST-KNOW for sunscreen tips!
#1 When to Apply Sunscreen
You have to apply sunscreen about 30 minutes before heading outdoors, or even indoors if you are sitting by the window or in a car for long hours. Having a "tan" is not advisable for young children, as a tan is a result of damaged skin, and it has been researched that one blistering sunburn during childhood would double the risk of melanoma later in life. Whether in water, or on the beach, or on a cloudy day, sunscreen must be applied.
#2 How much Sunscreen
Sunscreen is to be applied on the whole body of toddlers, including on the face, nose, back of neck, ears, back of legs and hands, and even under clothing. It is studied that the average child uses half of the required amount of sunscreen, thus a reminder for parents to apply more sunscreen. The amount is about half an ounce, or enough to fill up your toddler's hand. Sunscreen is also to be reapplied every 2-3 hours, even for water-resistant sunscreen.
#3 Which SPF?
SPF stands for sun protection factor and a higher number indicates a theoretical longer time one can stay outdoors without getting sunburned. However, it is recommended to use a SPF of between 30 to 50, as too low SPF offers inadequate protection whereas SPF that is higher than 50 has been researched to contain more irritants without providing much additional sun protection.
#4 Broad spectrum
The sunscreen should offer broad spectrum protection, both against ultraviolet A (UVA) and ultraviolet B (UVB) rays. UVA rays are 30 to 50 times more prevalent than UVB rays and penetrate deeper into skin cells, causing a skin tan (and damage!). UVB rays cause sunburn.
#5 Spray or lotion?
It is recommended to use sunscreen lotion, and not spray. Sunscreen spray may not be adequate to fully cover your toddler's skin, and there is also a risk of inhaling the spray.
#6 Sunscreen safety
There are two types of sunscreen – one that is known as chemical sunscreen, which works by absorbing the UV rays; and the other is known as mineral sunscreen, which works by deflecting the UV rays. Generally, the latter type is less likely to irritate skin as it does not get absorbed into the skin and contains zinc oxide or titanium dioxide as the active ingredient. The sunscreen should also be free of common irritants such as fragrance and parabens, and avoid sunscreen that is also an insect repellent (use separate products instead). Test your toddler's reaction to the sunscreen by first applying on a small area of skin and observe any rashes within 24 hours.
#7 Medication
If your toddler is taking medication, you should ask the doctor or the pharmacist if the medication increases the risk of sunburn, or sensitivity to sunlight. These medications include certain antibiotics, antihistamines, antidepressants, acne medication and diuretics.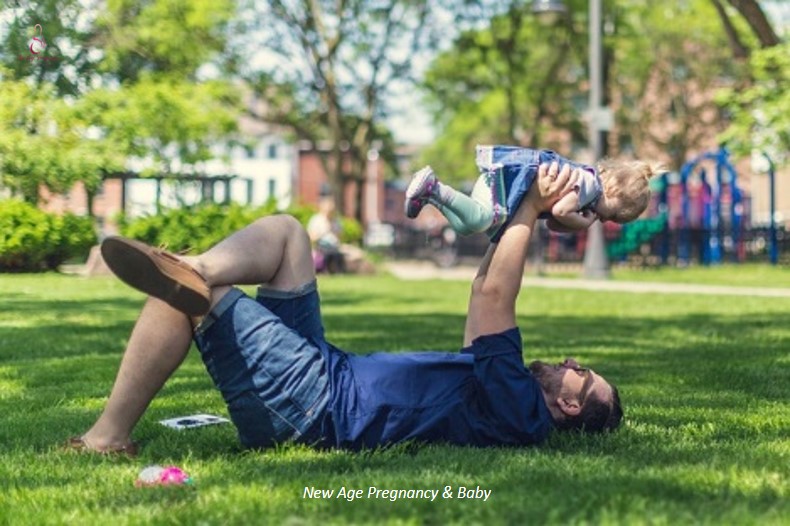 Sun protection tips
Applying sunscreen is just one of the sun protection measures that your toddler should take; here are the other tips to bear in mind!
– Do not stay out in the sun longer just because you have applied sunscreen; sunscreen reduces damage from UV rays, but does not eliminate all damage
– Even with sunscreen, your toddler should minimize the time spent under the sun from 10am to 4pm
– Do not be fooled by a cloudy day – about 80% of the UV rays still pass through the clouds
– Stay in the shade when outdoors, or use umbrella whenever possible
– Consider purchasing children clothing with UV protection
– Remember that darker-colored clothing and thicker fabric block more UV rays; or apply sunscreen under light-colored and loosely woven clothing
– Get your toddler a broad-brimmed hat and also sunglasses that offer at least 99% UV protection
– Do not forget about the stroller's shade
– Remember to stay hydrated, and look out for signs of dehydration such as redness, fussiness or excessive crying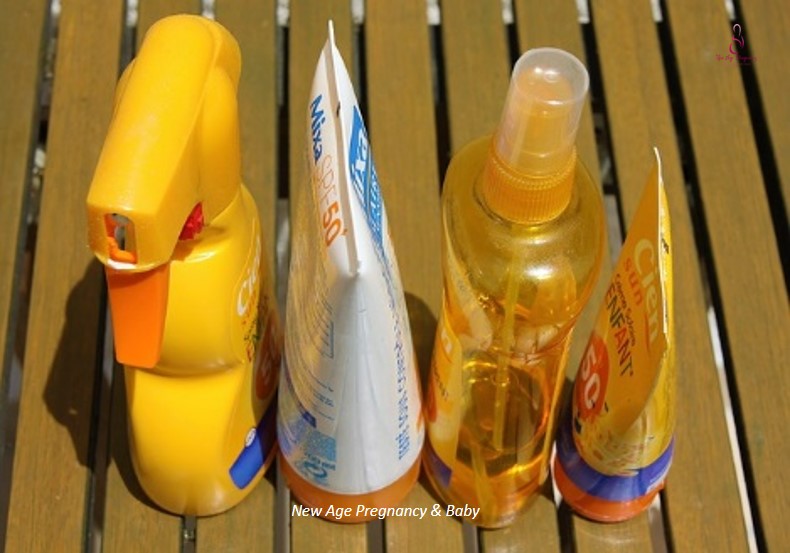 Safe Brands
The Environmental Working Group had compiled a list of safe sunscreen, and below are some of these that can be bought from online stores.
Aveeno Baby Continuous Protection Sensitive Skin SPF 50
The SPF 50 mineral sunscreen contains 100% naturally sourced zinc oxide, with Aveeno NATURALS® Oat Extract, and provides broad spectrum protection from UVA/UVB rays. It is fragrance free, and also free from parabens, phthalates and dyes. Retails for S$27.50 on some online retail shops.
Broad Spectrum SPF 30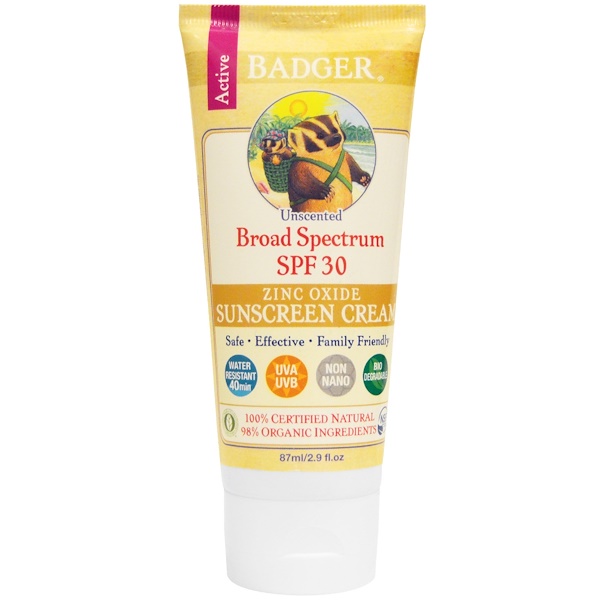 Image from iherb
This broad spectrum SPF 30 sunscreen is certified natural, and contains organic ingredients such as sunflower oil and sunflower vitamin E, and seabuckthorn extract. Retails for S$18.53 on iherb.
Blue Lizard Australian Sunscreen SPF 30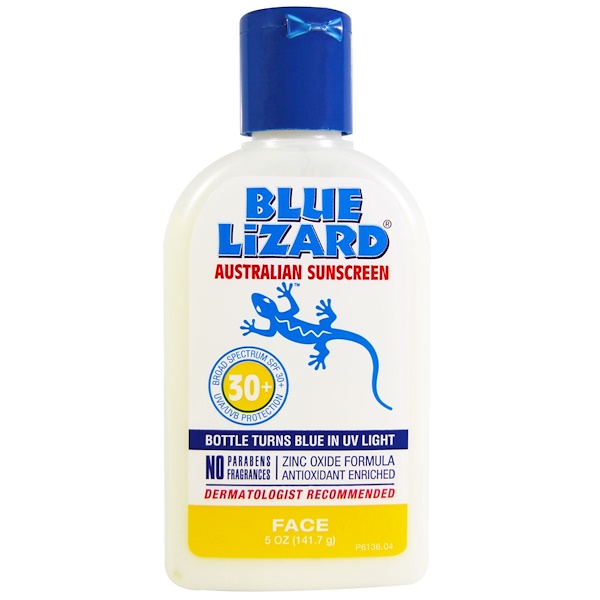 Image from iherb
This is another broad spectrum SPF30 sunscreen that is zinc oxide based. This also contains antioxidants, and is free of parabens and fragrances. Retails for S$23.63 on iherb.
California Baby Super Sensitive SPF 30+
This mineral sunscreen is free of oxybenzone, avobenzone, octisalate, octocrylene, homosalate, octinoxate, Vitamin A, retinyl palmitate, and added fragrance. Retails for S$26.90 at agapebabies.
ThinkSport SPF 50+ Sunscreen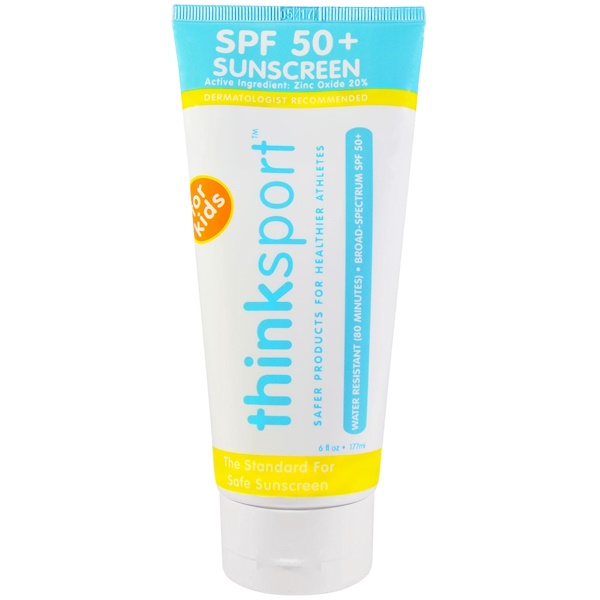 Image from iherb
This ThinkSport sunsreen contains SPF50+ mineral sunscreen contains no parabens, phthalate, BPA, oxybenzone, avobenzone, petroleum, dioxane or toxic chemicals. Retails for S$30 at iherb.
Parents have to be mindful of the dangers of skin damage and risk of melanoma from sun exposure. Sun protection involves several measures, and sunscreen is one aspect of it. Safe sunscreens are those that do not irritate your toddler's skin nor expose the child's skin to toxic chemicals.
Avoid ingredients like fragrance, parabens, oxybenzone, octocrylene (for those with cross allergy to pain reliever ketoprofen), retinyl palmitate or para-aminobenzoic acid (PABA) – keep to hypoallergenic mineral sunscreen that is SPF 30 to 50 and suitable for children use. Taking adequate sun protection measures will give you a peace of mind to have family fun outdoors!
Written by Mei