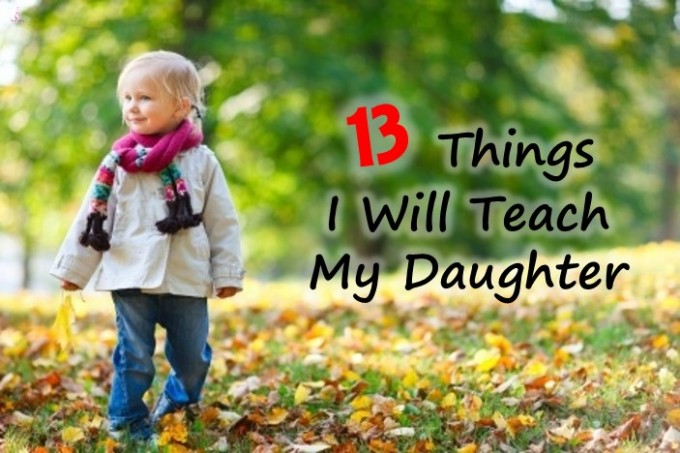 Have you given a serious thought to what you will teach your daughter as she grows? Some values are best to instill in them since young. What you inculcate in them should be the value of life not money. Check out what valuable knowledge and advises that you can inculcate in your daughter:
1. Love yourself first.
2. You can't please everyone.
3. Knowledge is power. Never stop learning.
4. Pave your own way in this World so you do not have to depend on anyone.
5. You don't have to be friends with everybody, but you have to be kind to them.
6. Always be honest and true to yourself and to others.
7. Pursue your dreams, no matter how long it takes to accomplish them.
8. Life gets tough sometimes, just keep on going.
9. Be proud of who you are. You don't need to change yourself for others
10. Making mistakes is a part of life, learn from it.
11. No one is perfect.
12. Love yourself and respect your body.
   13. Don't be afraid to speak up and let your voice be heard.
Is there other things you will inculcate in your girls? Share your views with us by commenting below.
Related post:
Top 10 Parenting Phrases We Swore We Never Use
By Crystal Tan