Have you heard of Dave Engledow, the World's Best Dad? You will never see a dad this cool not until you seen his photos!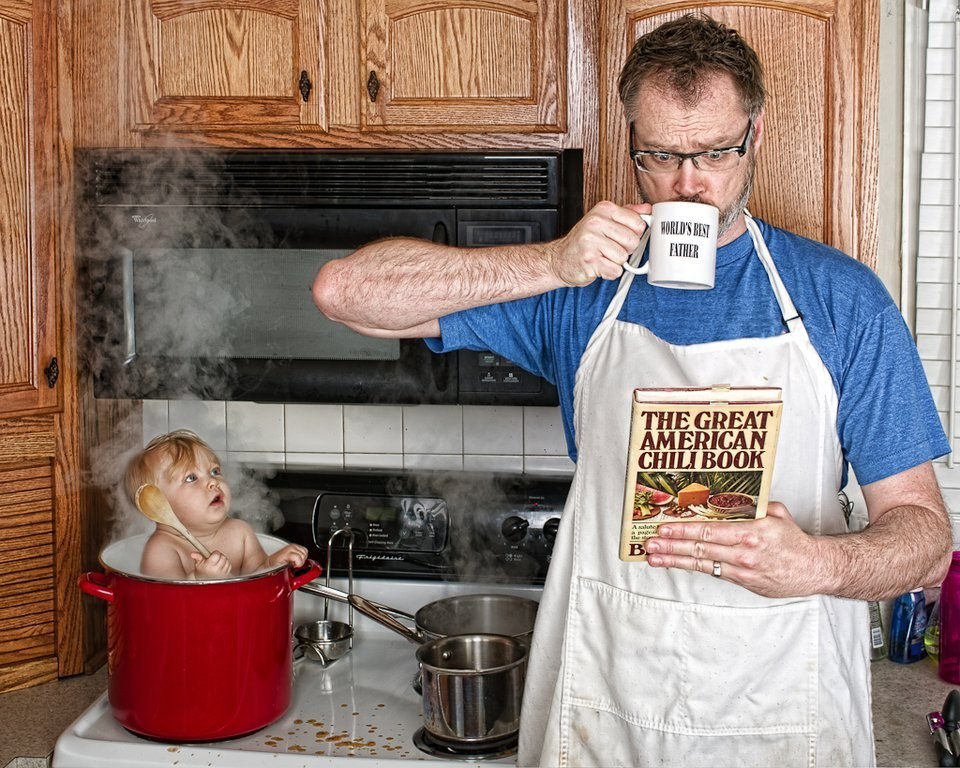 "When my daughter Alice Bee was born in 2010, I knew that I wanted to document her life creatively and put together a collection of photos that she would treasure as an adult." – Dave Engledow
Engledow's first kickstart this photo journal with this photo, truly displaying the clueless and the sleep deprived stage of a new father. This photo poked fun at himself for using Alice Bee's milk for his own coffee, when she was just 6 weeks old.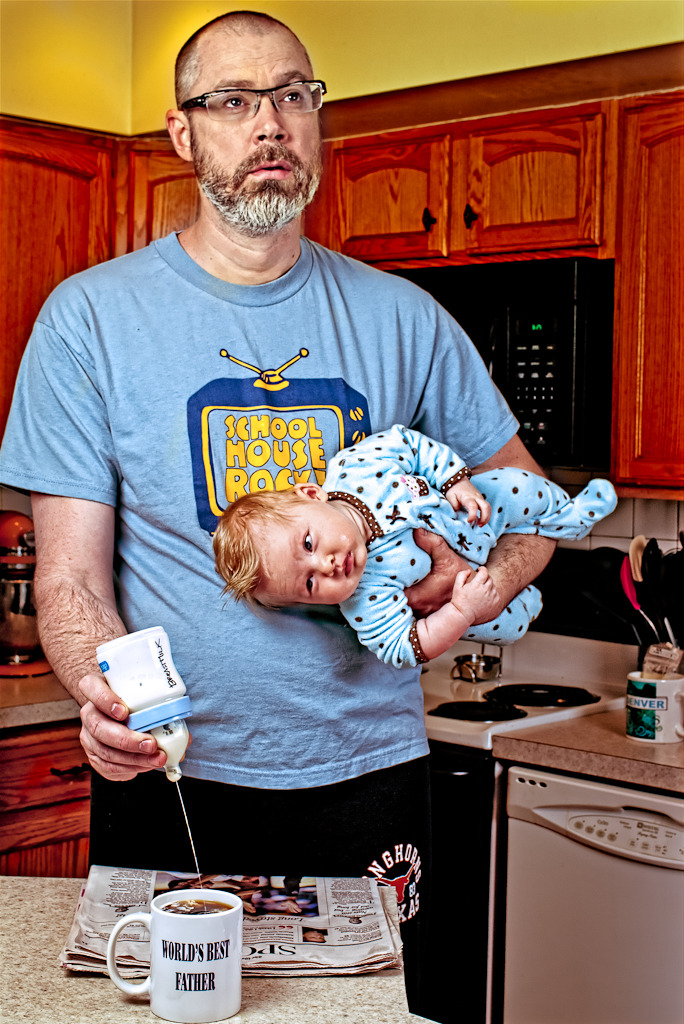 Engledow's initiate intent was to bring joy and laughter to his family and friends. He was surprised with the positive response from people all over the World after viewing his photos.
After he has received tons of positive feedbacks, Engledow went on to create another image – For Independence Day!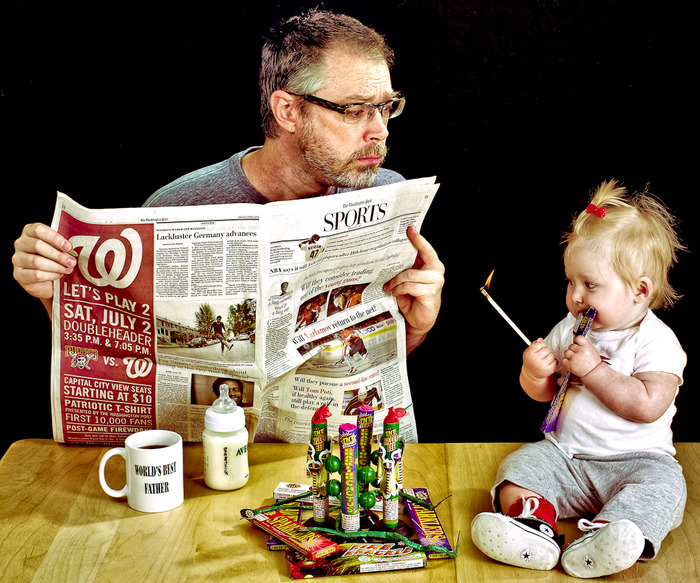 Engledow used humor as a way to deal with his personal fears of being a First-time Dad.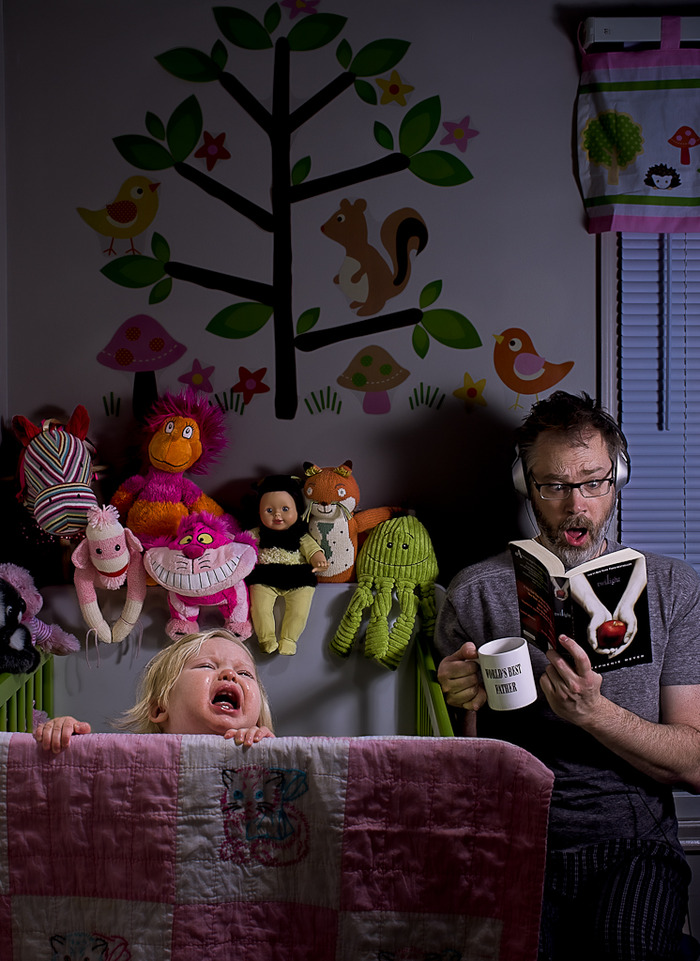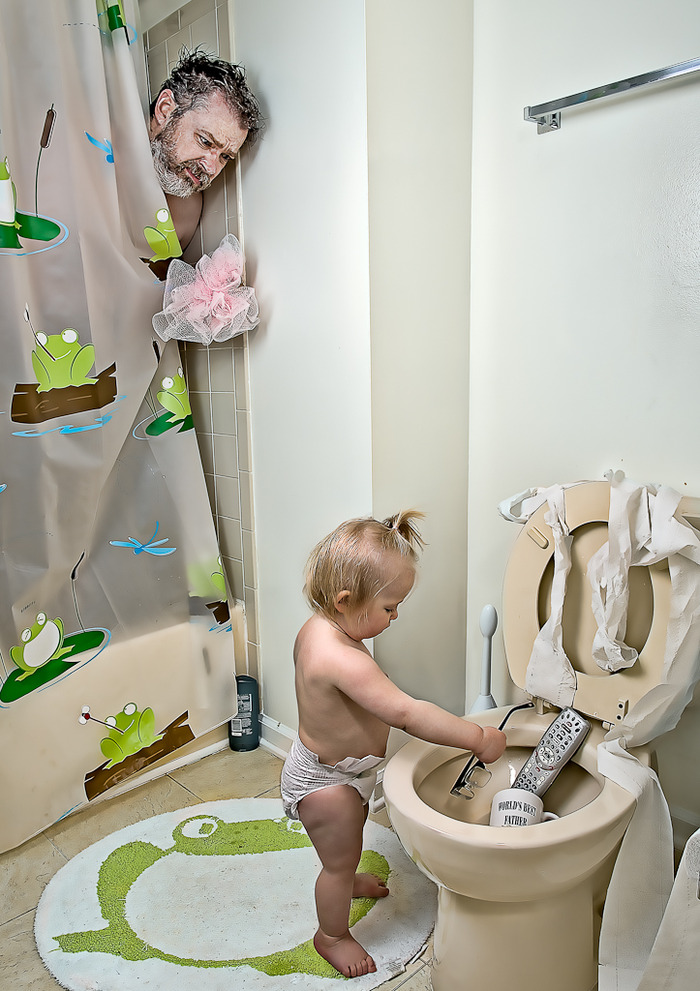 Engledow's wife Jen has been the person helping out behind the scenes. Engledow mentioned that she is a wonderful partner in the creation of this images and making sure that Alice Bee is happy and safe for the shoots.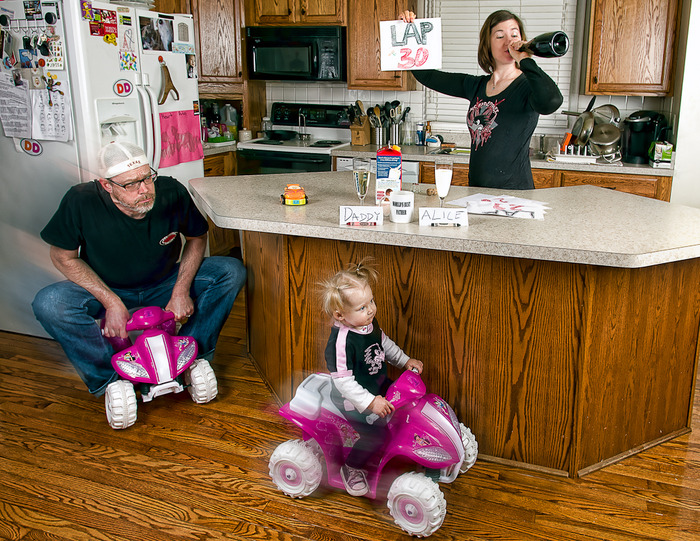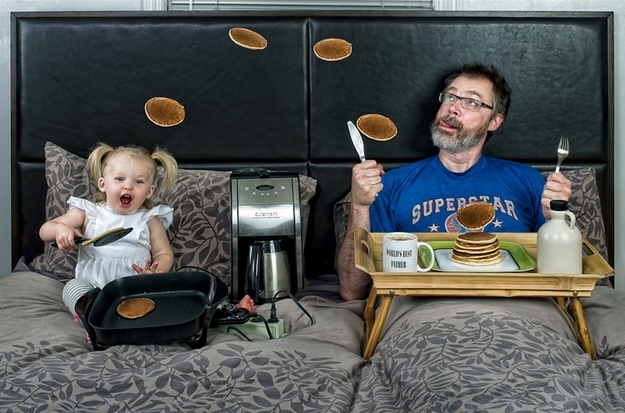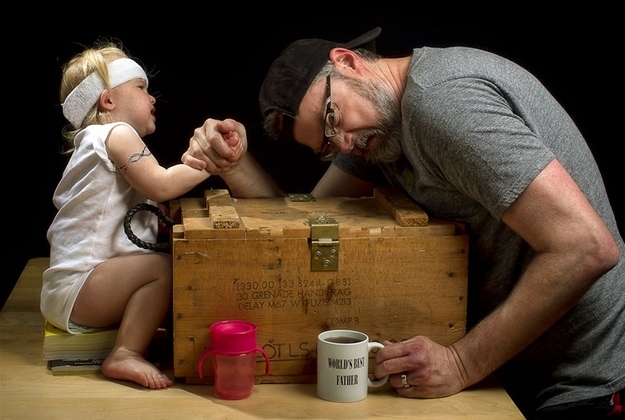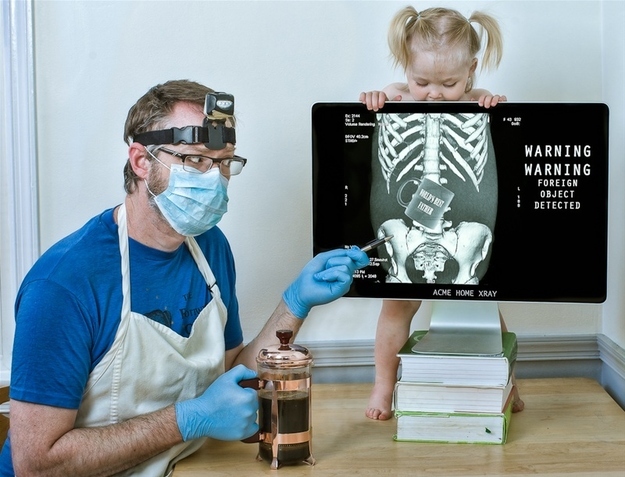 It is not easy to shoot and edit these images. Shooting the photos can take up to two hours and photo editing can takes anywhere from five to twenty hours.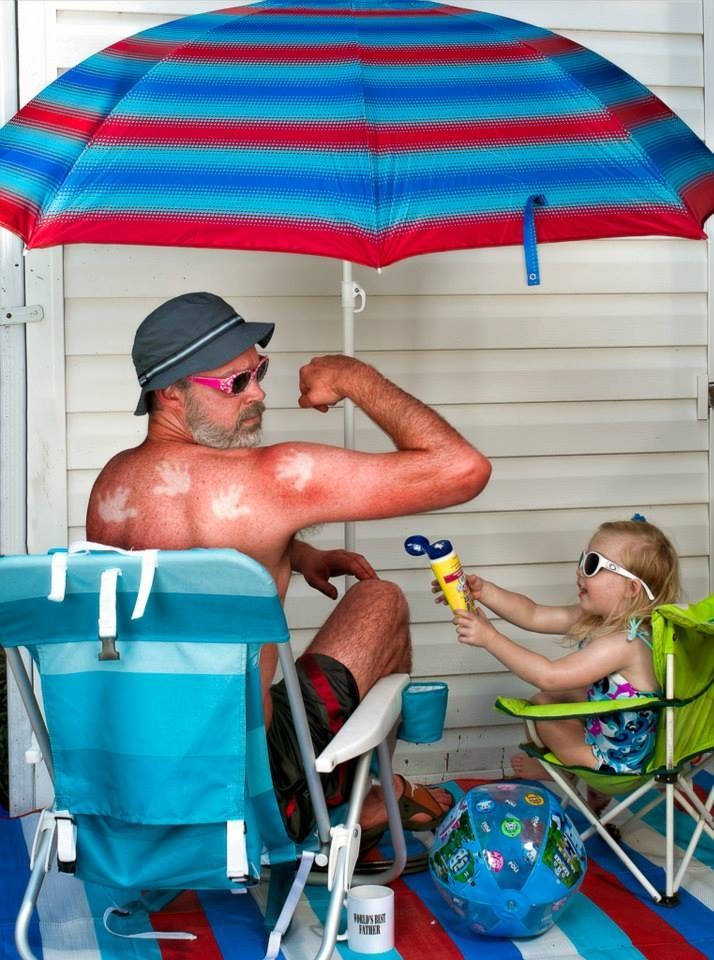 Both Engledow and Alice Bee have been in this for 3 years already. Alice Bee still gets excited to see the photos just that she is probably too young to realize how famous she has become.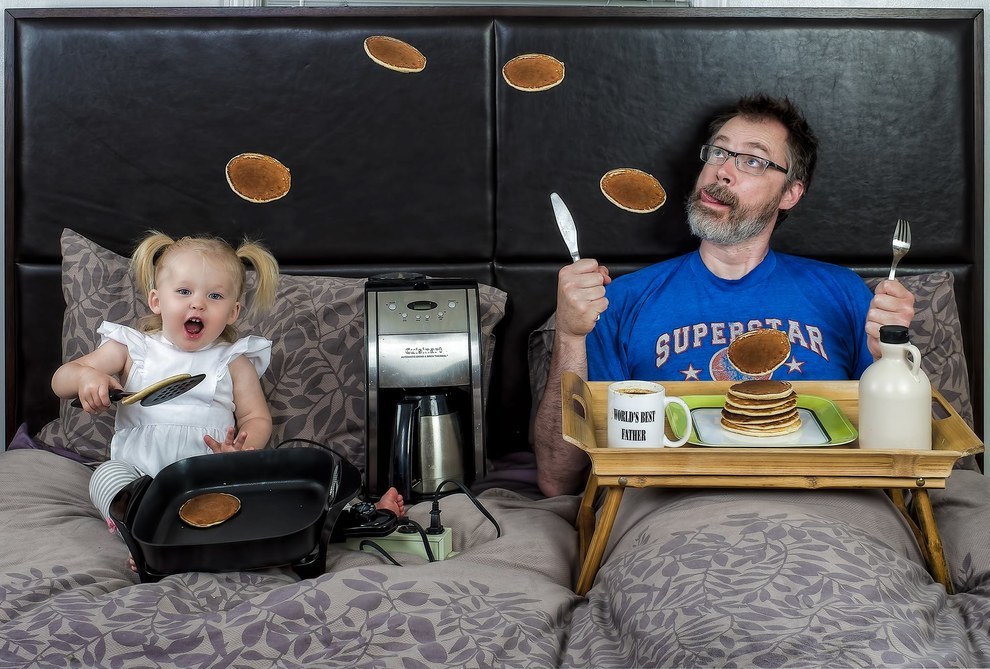 We think Dave Engledow is not just the World's Best Dad but also, the most fun, talented and creative dad we have seen!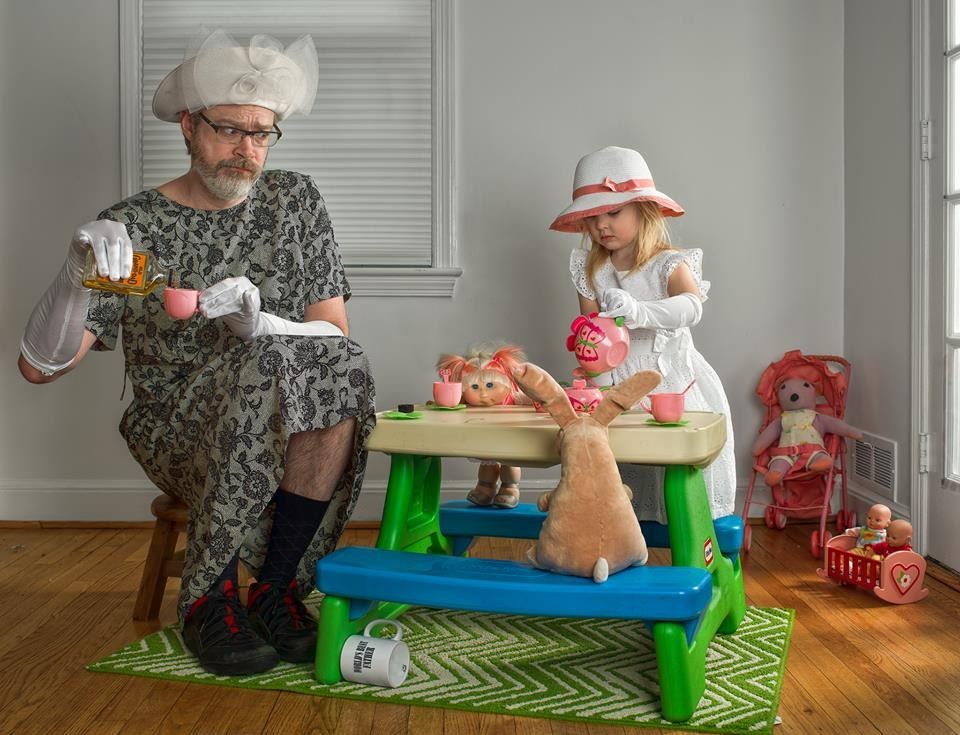 "I don't want to be one of those parents that pushes their kids to do what I want them to do. If at any point she says, 'I don't want to do this anymore, Daddy,' I think we'd respect that." – Dave Engledow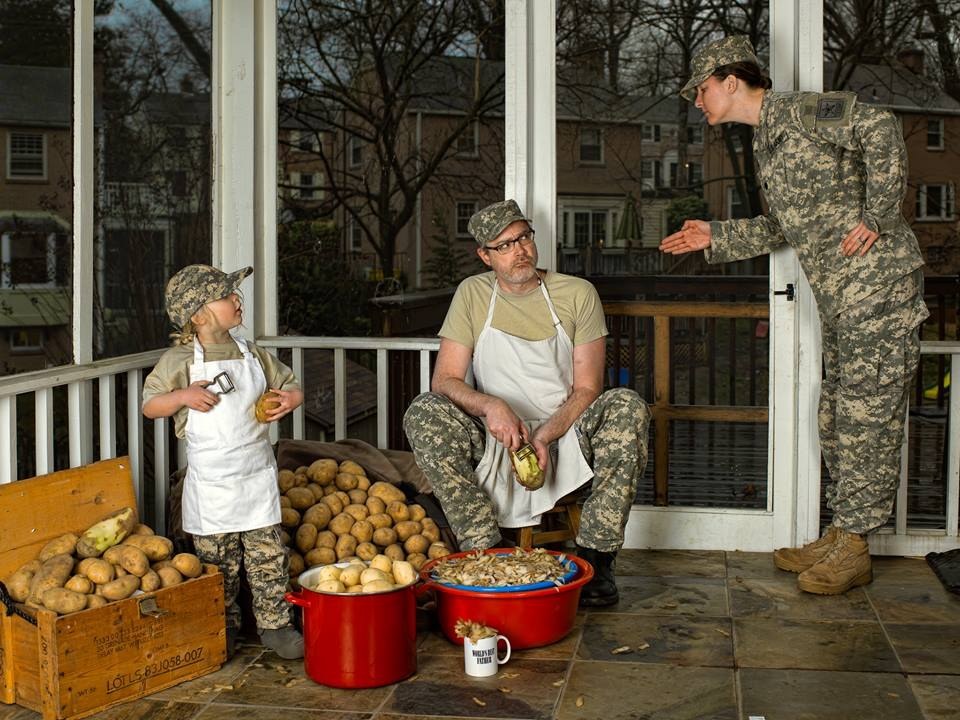 We secretly hope Alice Bee will continue to participate in this. Don't you agree? Isn't it sweet to see a Dad being so involved in their child's life?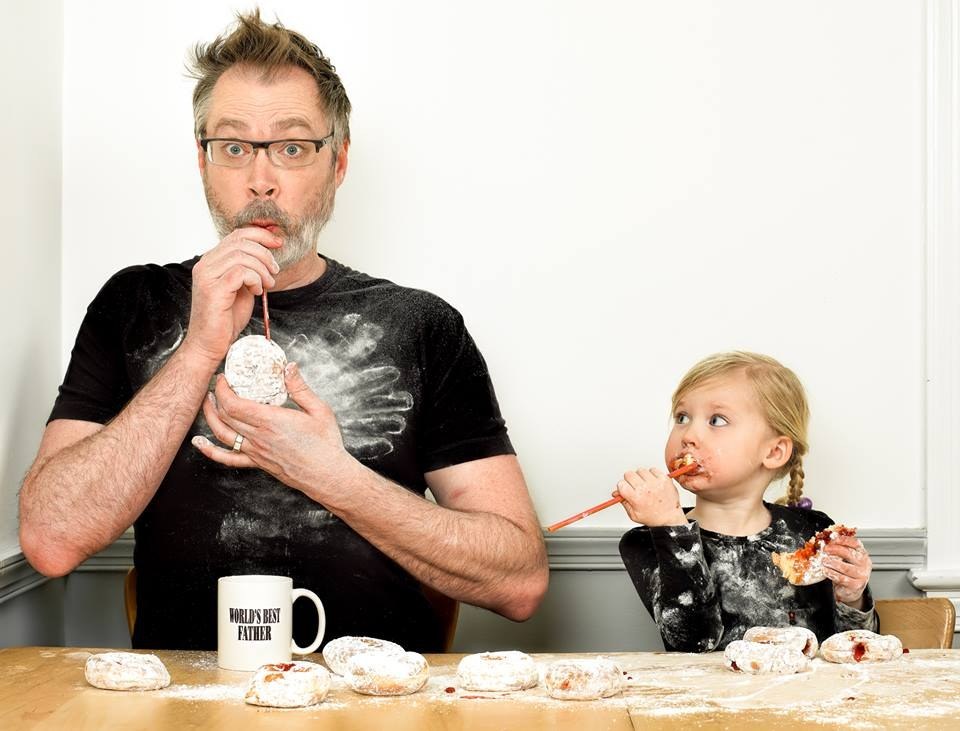 Dave Engledow is not a full-time photographer, he works as a Deputy Director at a non-profit Working America. He received a photojournalism degree from the University of Texas.
Related Post: Life Lessons That Dads Can Teach
10 Important Roles Dads Play In His Children's Lives
By Crystal Tan | Photos Courtesy of EngledowArtPhotography