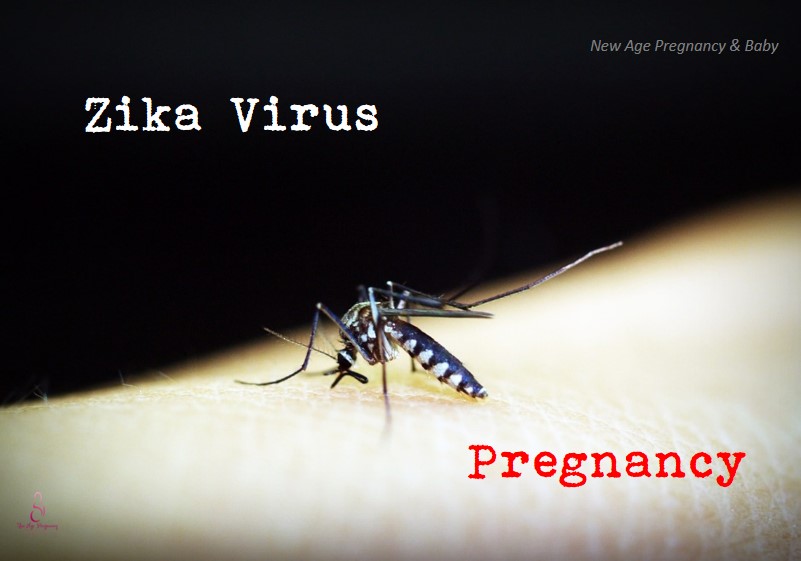 On 28 August 2016, the Straits Times first reported that the Ministry of Health has confirmed 41 cases of locally transmitted Zika, who are mostly residents or construction workers in the Aljunied Crescent and Sims Drive area. Other victims of the Zika virus live or work at Khatib Camp, Sembawang Drive, Kranji Road, Joo Chiat Place, Senoko South Road, Lorong 101 Changi and Toh Guan East.
On 29 August 2016, Channel News Asia reported that Taiwan's Centre for Disease Control had raised the travel notice level for Singapore to Level 2 for Zika virus. Although the majority of the general population infected with Zika will not have severe symptoms, Zika poses risk to pregnant women due to potential birth defects in babies.
The cases seem to be increasing, the latest figure now stand at 341 (last reported on 15 September 2016). Among the infected, there are 2 pregnant women diagnosed with Zika.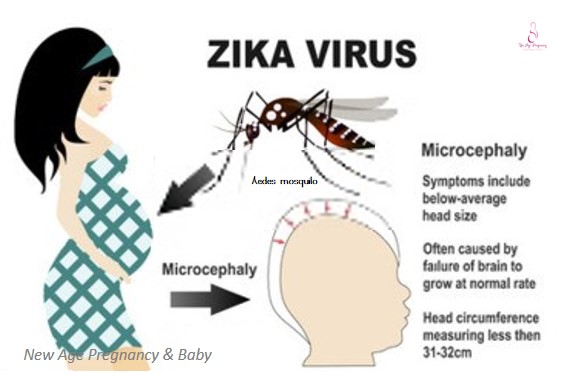 Here are 7 facts you need to know about Zika virus especially if you are pregnant or plan to have a baby!
Fact #1 Transmission of Zika
The Zika virus is mainly an insect-borne illness that can be transmitted by the infected Aedes mosquito. Its name came from the Zika Forest in Uganda. However, Zika can also be transmitted from a pregnant woman to her fetus and also from sex. It is also likely to be transmitted via blood transfusion.
Fact #2 Symptoms of Zika
The common symptoms of Zika are fever, rash, joint pain, conjunctivitis (red eyes), muscle pain and headache. These symptoms can last for several days to a week.
Fact #3 Pregnancy Risks of Zika
Zika causes microcephaly and other possible birth defects, such as blindness and deafness at birth, learning and behaviour difficulties in childhood. Microcephly refers to a condition of an unusually small head, often accompanied by brain defects that lead to developmental delays, mental retardation and seizures. Microcephaly can also be caused by other infections such as rubella and toxoplasmosis (a disease caused by a parasite found in undercooked meat and cat feces). Another birth defect from Zika is Guillain-Barré syndrome, where the body's immune system attacks the nervous system.
Fact #4 Trimester and Zika Risks
While initially thought to be most dangerous if infected in the first trimester, there are reported cases of mothers infected in late pregnancy who also had negative pregnancy outcomes, including sudden deaths of fetus.
Fact #5 Diagnosis of Zika
Zika can be diagnosed via a blood or urine test, to test for the genetic material of the Zika virus. This test, known as the reverse transcriptase-polymerase chain reaction (RT-PCR) test, is only able to detect Zika infection within 5 to 7 days of acute infection. If the test is positive for Zika, no further testing is required. However, a negative test does not exclude Zika infection and the serum can be sent for IgM antibody (serological) testing.
Fact #6 Likelihood of Infection and Risks
It is not known what makes an individual more likely to be infected with Zika or the risk factors for a pregnant woman to have a negative pregnancy outcome. Pregnant women who have been infected with Zika have also delivered healthy babies. It is reported on Ministry of Health's website that Zika virus infection does not pose a risk of birth defects for future pregnancies (for women who have been infected when not pregnant).
Fact #7 Treatment for Zika
There is no treatment option nor vaccine for Zika. The symptoms can be treated, and there is no danger to the lives of those infected. However, for babies who are infected, they go on to suffer from microcephly, there is no treatment for the brain damage at the moment.
Given that there is no treatment for Zika, and the potential severe negative pregnancy outcome, prevention is important for pregnant women or women who desire to be pregnant. Since Zika is transmitted via mosquito bites and sex, prevention against mosquito bites and precautionary measures for intercourse are critical!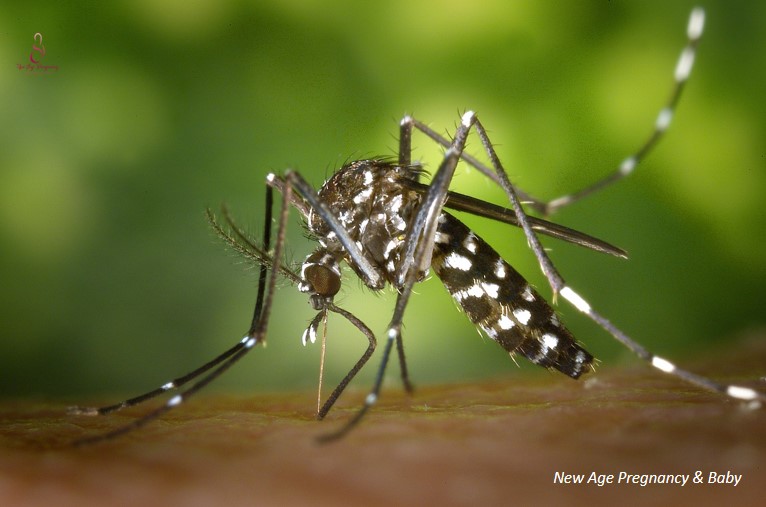 Prevention against Mosquito Bites
The likelihood of mosquito bites is reduced by:
– Clothing: Wearing long-sleeved shirts and long pants; it is also possible to pre-treat the clothing with permethrin, an insect repellent used on clothing.
– Insect repellent: Using insect repellent with DEET or picaridin.
– Stay indoors in air-conditioned places, with windows and door screens to keep mosquitoes out.
– Avoid heading outdoors during peak mosquito hours, between sunrise and sunset
– Avoid areas with Zika infection
– Remove standing water in your home and use indoor insect foggers or sprays in dark humid places
Precautionary Measures during Intercourse
It has been noted that Zika virus can be transmitted via sexual intercourse. As such, once pregnant, it is prudent to not have sex or have sex with the use of condoms. If you are trying to conceive, you should wait 8 weeks if your husband did not show any Zika symptoms or 6 months if he did show Zika symptoms. It is also best to request your partner to go for Zika test if he has visited an area with Zika cases or has shown symptoms of Zika.
On CDC's website (US), CDC highlighted that in Puerto Rico at least 1 in 4 people may become infected with Zika if the current trends continue and as such it is important to consider if one should get pregnant during this time. If the cases of Zika continue to increase in Singapore, women who are thinking about getting pregnant should take the risks of Zika infection into consideration.
Written by Mei
References:
Straits Times: 41 cases of locally transmitted Zika confirmed in Aljunied Crescent Cluster, 34 fully recovered
Channel News Asia – Taiwan raises Zika travel notice for Singapore
Centers for Disease Control and Prevention
The New York Times – Short Answers to Hard Questions about Zika Virus