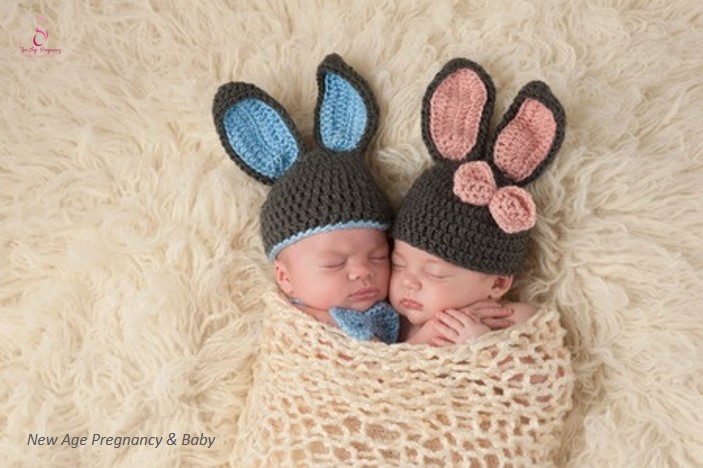 How common is twin pregnancy?
Twin pregnancy is extremely uncommon! Although the number of twins has increased exponentially due to in-vitro fertilisation (IVF), it currently still accounts for 0.01% of babies born (1 out of every 80 pregnancies). The likelihood of a twin pregnancy is higher for a family that has a history of twins.
One third of these babies are identical twins, where an egg is fertilised by one sperm but the egg splits into 2 embryos thereafter. Two-thirds are non-identical twins, where two separate eggs are fertilised by two different sperms.
How should I care for twin pregnancy?
Diet & Nutrition
A twin pregnancy diet plan should not differ too far from a singleton pregnancy diet plan. There are various factors that you should take note of such as your pre-pregnancy weight, your age and body mass index (BMI).
For example, it is often recommended to consume more for your daily diet but this depends entirely on your pre-pregnancy weight. If you are slightly overweight, you may wish to be careful not to overeat during your pregnancy. That being said, it is good to increase the amount and variety of protein, fibres, calcium, fruits and vegetables to your diet.
It is a good idea to speak to your doctor for proper advice on nutrition if you are unclear.
Exercise
Generally, it is quite safe to exercise even when you are expecting twins. Some exercises that you can consider are swimming and aquanatal classes as it releases the tension and discomfort on your back and joints. Alternatively, yoga and pilates are recommended as the movements can help you with flexibility and muscle-strengthening.
If the exercises cause you extreme discomfort, do not push yourself too hard. You may wish to monitor your heart rate and seek immediate medical advice.

What should I do or not do during my twin pregnancy?
A singleton pregnancy places a significant amount of stress on your body. Therefore, it is crucial to understand that a twin pregnancy will be physiologically harder.
It is recommended that mothers (with twin pregnancies) are vigilant with their regular medical check-up from their second trimester onwards. To track the growth of your babies, your doctor will usually perform an ultrasound during each visit to ensure that both mother and child are healthy.
Additionally, birth plans and delivery options should be planned beforehand as well.
During your twin pregnancy, it is important not to eat too much or too little. Your body requires plenty of fluids, therefore you should avoid dehydration or exercising excessively! Do not overwork yourself and ignore the signs of premature labour.
Potential risks and complications
The potential risk one may expect is pre-term labour. There is also a higher risk of miscarriage for a twin pregnancy as opposed to a singleton pregnancy. It usually occurs during the first 12 weeks. If one baby is lost during the first trimester, it does not affect the development of the other baby.
High blood pressure (or, gestational hypertension), gestational diabetes, anemia and pre-eclampsia are two to three times more common for twin pregnancy. Being healthy with a balanced diet may be able to help you better manage your twin pregnancy.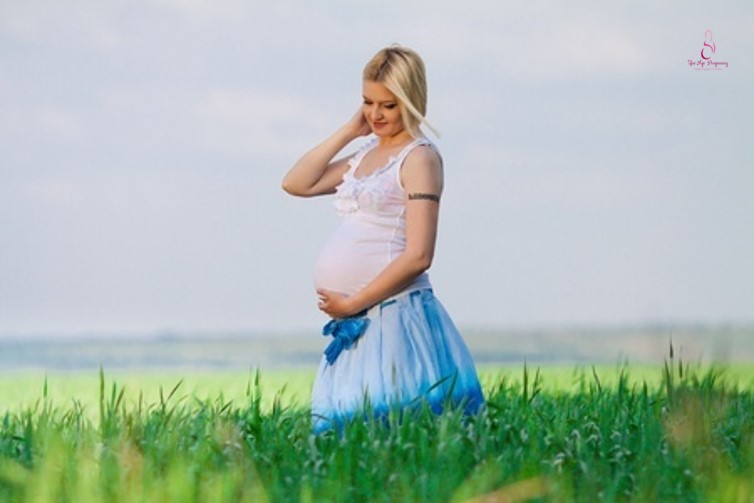 Tips for parents
– Belly Size
Do not worry about your belly size. It is all entirely dependent on your body type!
– Light Exercises
Try to stay active as much as you can with gentle and light exercises. It can help with risk reduction of gestational diabetes and muscle-strengthening to support the weight of two babies. Try out these pregnancy exercises today.
– Support System
Do not be afraid to support the help offered by your family and friends. It is double the work to care for your twins! Prepare your birth plan and delivery options earlier as twin pregnancy are usually prone to pre-term labour.
– Positive Mindset
Understand what your body needs and focus on your priorities i.e. yourself! Have a positive mindset during your twin pregnancy as it does not mean twice the worry.
Written by Dr Ting Hua Sieng

Obstetrics & Gynaecology specialist
Practice Address:
The Obstetrics & Gynaecology Centre (TOGC)
290 Orchard Road #16-07/08 Paragon
Singapore 238859