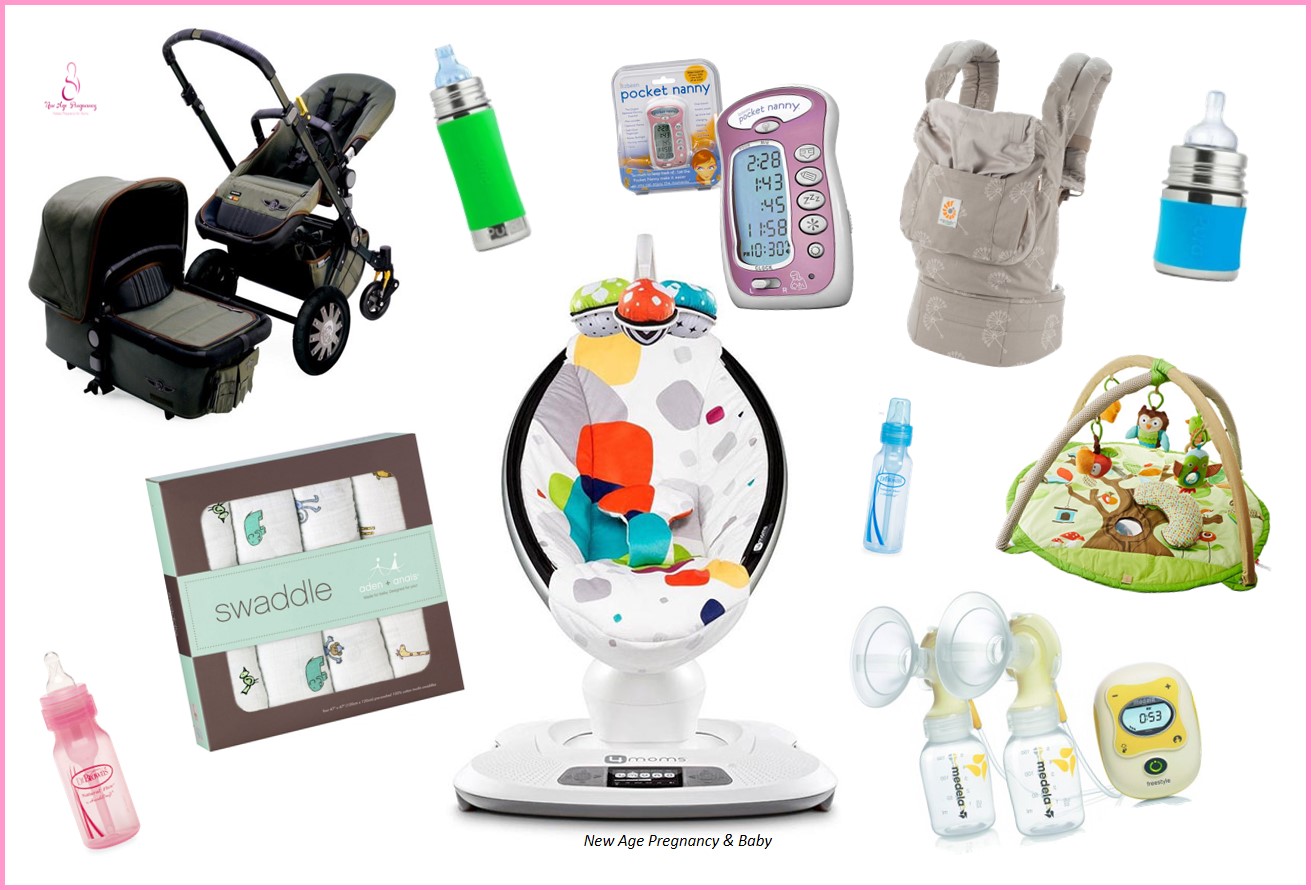 Parents caring for their babies have a lot of 'newborn' work to do, including feeding the baby, breastfeeding and expressing milk and settling into a routine whereby both parents and baby can get quality sleep. With so many new tasks to do, there are some baby products that make life easier for parents, saving time and effort during a period when parents really need the extra sleep and energy!
#1 Travel System
This is something which is incredibly useful for those who drive – a baby falls asleep easily in a car and as a parent wanting to either complete the next errand fast or have some 'me-time', you don't want to wake up your baby when you move him out of the car. The travel system is a combination of pram and pushchair with an infant car seat. The infant car seat can be installed in the car using a seat-belt and is rearward facing. It can be removed from the car and onto the chassis of the stroller.
Travel systems are sold in major department stores and baby stores; Mothercare has their own house-brand of travel system that comes at a more affordable price of S$500. Mothercare also retails 'upmarket' brand that comes at a (pushchair and infant car seat) combined price of S$2,199. The differences between travel systems are features such as compression system (for a smoother ride), strength and weight of material, number of adjustable height and ability to customize for a growing child.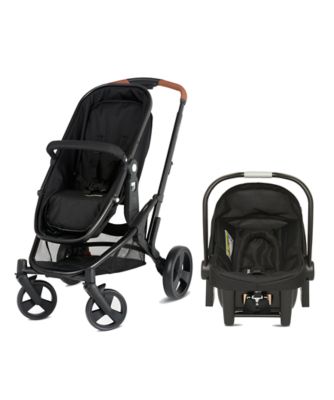 Mothercare Xpedior – S$500
Bugaboo Cameleon3 by Diesel Pushchair Base and Fabric – S$2,199
Maxi-Cosi Cabrioflix that can fit the Bugaboo Cameleon3 – S$358
#2 Infant Seat Bouncer
With all the multi-tasking that a parent needs to do, you would at some point need to place the baby down – but often, as soon as you do so, your baby will cry for you. Infant seat's purpose is to safely provide the baby a place to sit and in a position that he can see what you're doing, for instance, cooking! It gives the comfort to the baby that mom or dad is still around. Of the infant seat range, a deluxe one that is meant to occupy and soothe your baby for a longer time is the 4Moms mamaRoo®. It has five motions, including bouncing up and down and swaying side to side, mimicking the way parents comfort their baby. It also has five different speeds. If your baby has a favorite music, you can also connect the mamaRoo® to the MP3 device. The mamaRoo® also has an overhead mobile, removable toys and an AC adaptor. It is sold online at dearbaby.com.sg for S$509.
4Moms mamaRoo – S$509
#3 Ergobaby Organic Carrier
A baby likes to be close to mom and dad and a well-designed baby carrier can allow the parent to do so, without the back strain! Also, the design of the baby carrier also affects the comfort of the baby, where opening the baby's legs too wide is bad for his bone development. The Ergobaby brand is being used by many celebrities, and getting popular with parents as many feedback that the weight of the baby is evenly distributed between the parent's shoulders and hips. The facing-in position for a young baby supports the baby's hip, pelvic and spine. An additional infant insert can be purchased to provide more support for the baby. The organic carrier in particular is made with organic cotton, certified to Global Organic Textiles Standard. It is sold on babycarriersingapore.com for S$206.10
Ergobaby Organic Baby Carrier – S$206.10
#4 Take-along Tune
All parents want to have a good time shopping, at least not busy with tending to a baby needing attention while trying to pay for grocery. Something that can catch the baby's attention and safe to explore will work – the question is how long can the baby be captivated? Many parents shared online that they like Baby Einstein Take along Tunes. It has large and easy to press buttons, seven high quality classical melodies and colorful dancing lights across the screen. It is sold at pupsikstudio.com for S$26.90.
Baby Einstein Take Along Tunes – S$26.90
#5 Baby Care Timer
Parents have a lot of new tasks to take on when caring for a newborn baby. Sometimes, if you keep having to remember when to change diaper, when to feed the baby or when you last did those tasks, it can be a source of stress. ITZBEEN Pocket Nanny is a baby care timer with four timings for tracking change of diaper, baby feeding, nap and medication. It can give a reminder at certain intervals. It also has an illuminated display and soft nightlight for changing diaper in the dark. It can be bought direct from itzbeen.com for US$24.99.
Itzbeen Pocket Nanny – US$24.99
#6 White Noise
Some parents find that white noise help their babies to sleep better – white noise refers to different sounds of audible frequencies put together. It helps to drown out certain sounds and while it may seem noisy to adults, babies are actually accustomed to listening to constant noise in the womb. You can try out the White Noise Ambience Lite version for free on Apple iTunes.
Logicworks White Noise Ambience App (Lite) – FREE
#7 Breast Pump
It is a must to get a good, double-electric breast pump. The Medela brand is recommended by lactation consultants and the company is also constantly innovating its pump – its latest is the Freestyle® Solution Set which contains a light-weight electric pump, rechargeable battery, cooler bag with ice pack, breastmilk bottles and two sizes of breast shield. Having a good double-electric breast pump serves two main purposes (i) greatly helps with pumping adequate milk as a poor pump can affect the flow of milk and (ii) able to do so efficiently and comfortably. Pupsikstudio.com is running a bundle promotion price at S$759.
Medela Freestyle Breast Pump Bundle – S$759
#8 Dr Brown's & Pura's Bottle
When the baby is used to feeding from the mother after the initial few weeks of birth, parents usually start experimenting with different milk bottles for either formula milk or feeding expressed breast milk from the bottle. However, with the faster flow from a bottle, gas may also enter the baby and result in discomfort. Dr Brown's bottle is designed with a vent tube that helps regulate the milk flow, reduce spit-up and gas and air bubble oxidation. It can be bought from mumsandbabes.com.sg at S$36.90 for a 3-bottle pack.
Bottles have gone through several evolution too. You could actually invest in a bottle that evolves with your growing baby. Try out Pura Bottles, an environmentally friendly bottle made of stainless steel. This bottle is made to last so you do not have to change the bottle regularly, instead just change the teats for your growing baby. It can be bought from maxwell.com.sg from $29.90 onwards.
Dr Brown's bottle at S$36.90 for 3 bottles
Pura Infant Feeding Bottle – Slow Teat with Sleeve (150ml) & Sippy Spout with Sleeve (325ml) – from S$29.90
#9 Aden + Anais Swaddle Blanket
Many parents recommend this swaddle blanket because of the comfort and durability of its material – 100% cotton muslin. A swaddle blanket is essential for the first few months when the baby sleeps well feeling wrapped, similar to being in the womb. It is machine-washable, does not wear out easily with machine wash and breathable, preventing overheating. The swaddle blanket can also double as a nursing cover and a stroller cover. A four-blanket pack can be bought from agapebabies.com at S$69.50.
aden + anais 4-pk – S$69.50
#10 Play Mat + Alzipmat
A baby needs to first learn being on his tummy, support his neck and push himself along a mat before learning to crawl. In other words, baby needs exercise too! A play mat that has many challenges can captivate a baby and keep him occupied, exercising and give parents some "me-time". Skip Hop brand's of baby activity gym has many such challenges, with over 10 loops (overhanging or on the mat), multi-sensory hanging toys and a supportive tummy pillow. The Skip Hop Tree Top Friends Activity Gym has 17 developmental activities, and it is sold at lazada.sg for S$149.
You can also invest in a quality and long-lasting Alzipmat! It is an award winning foldable playmat that can be used for multiple purposes, from playing on it, changing baby's nappy to comfy sleeping. Parents love this high quality mat that provides a safe and comfortable environment for children to have lot of fun and flexibility! Alzipmat comes with different colors and sizes, get one from pupsikstudio.com at S$249.
Skip Hop Tree Top Friends Activity Gym – S$149
Alzipmat Color Folder Playmat S in Vivid & Bubble Color – S$249
It is not easy to take care of a newborn baby, whether first-time parents or not. Some of these products are expensive, so it'd be good to ask from friends (you'd be amazed that many families do spend on these products and be more than happy to give them away!). Don't forget the most must-have during this time of raising a newborn, and that is to have your spouse for support.
Written by Mei & Crystal Tan