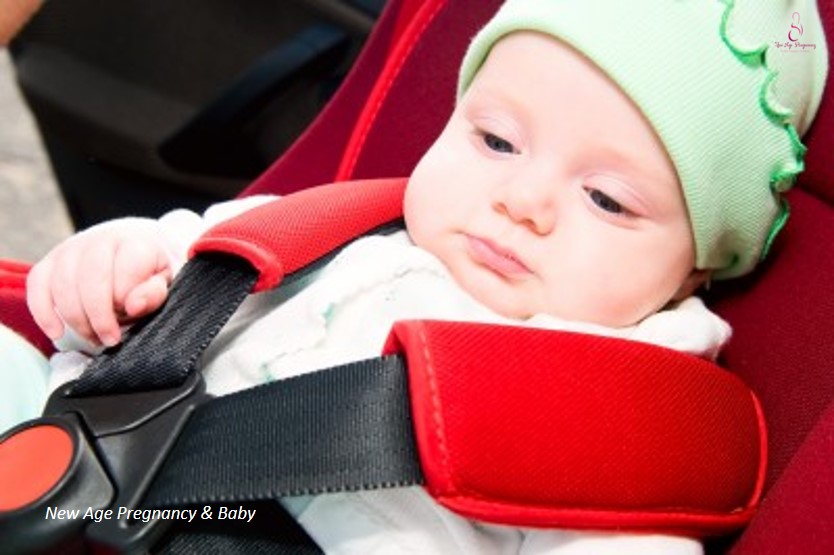 Based on the website of The Singapore Police Force, it states that, "a child below the age of eight is required to be properly secured with an appropriate child restraint or use a booster seat cushion to supplement the seat belt while travelling in a vehicle. Those above the age of eight are required to put on seat belts." This rule has been taken into effect since 1st January 2012.
With this new regulation in place, it is compulsory for babies and little children to have their own safety seats when travelling in a moving vehicle. Do you know about the different types of seats meant for the different age groups?
There are three types of car seats: infant car seats, convertible car seats and booster seats.
Infant car seats
These are meant for infants and toddlers until they are two years old or until they have reached the maximum height or weight allowed by the seat. It is recommended that babies should ride rear-facing. These seats usually have a handle for easy carrying. They are light, portable, can snap in and out of its base and be attached to the complimenting stroller. Infant car seats usually seat babies from birth up to 13kg.
Convertible car seats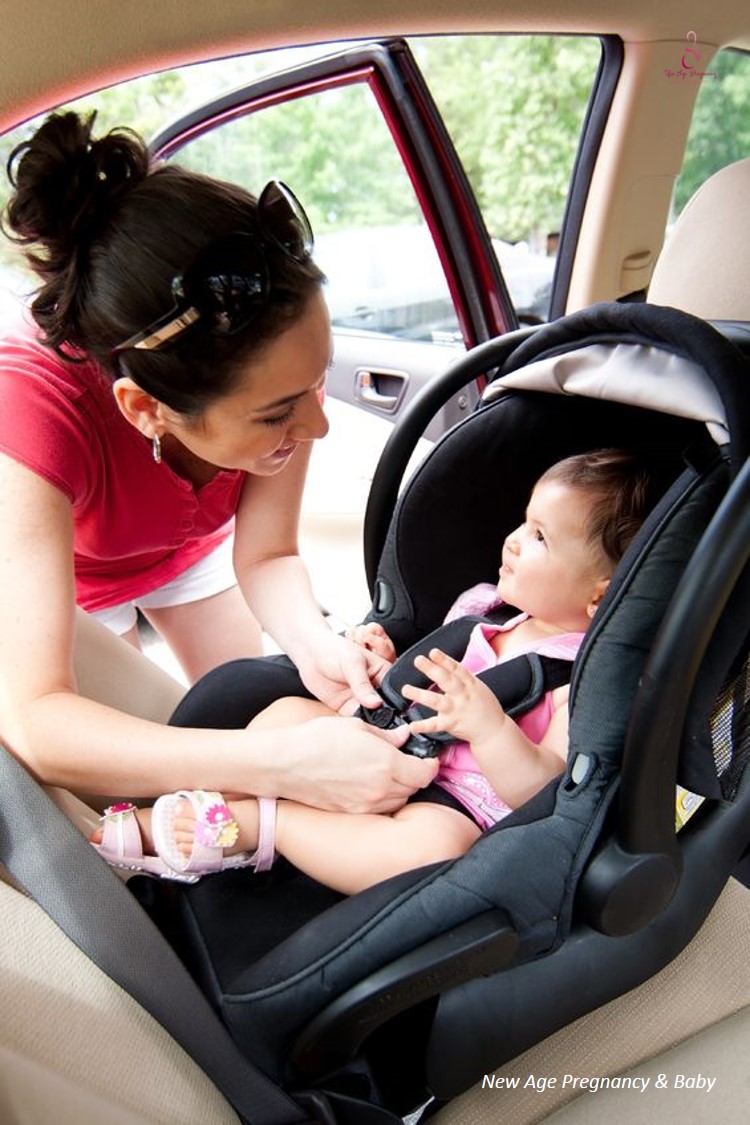 These are meant for infants and toddlers from birth up to 18kg (about four years of age). Convertible seats can be used rearward-facing for babies and turned forward-facing when baby reaches the harness strap limits (usually from approximately 10kg onwards).
Booster car seats
Once the child outgrows the convertible car seat, it's time to switch to a booster seat. Boosters use the car's seat belts and are designed for children aged four and older. The added height also helps to alleviate boredom as the child gets a better view.
Knowing which type of car seat to get is crucial. The main features to look for are:
• Comfort and Safety
A good car seat comes with secure and soft padding, it will provide comfort during travelling and help to cushion the baby or child during an accident. A plus point if the seat comes with different recline levels that can be easily adjusted according to baby's needs. The type of harness used in the car seat is important too. A three-point harness has two straps that goes over a child's shoulders and meet at the waist to join with a clip between their legs. A five-point harness has an additional clip at chest height, providing additional protection in the event of a crash. This feature is especially crucial in infant car seats.
• Style and Colour
Depending on the type of the car, small hatchbacks may not have enough space for a large car seat. Generally, car seat should not be too bulky as it can pose a problem when the car is shared by the different family members. Imagine finding a space in the car boot to store the seat away?
While some parents may prefer bright striking colours as they depict happiness, there are others who choose darker tones as they don't get dirty quickly and easy to maintain. We recommend you to choose one that allows you to remove the cushion for cleaning. Hygiene is key to a healthy and happy happy!
• Easy to use
Installing and un-installing should also not be a task. Another feature to look out for is the ISOFIX car seat installation system. The newer cars usually have this new system integrated in them which allows the installation to be faster and yet secure. ISOFIX removes the need to use seat belt. Therefore, if both the car and baby seat come with ISOFIX feature, seat are secured with an attachment at the top tether and another two attachments at the bottom of the seat.
• Price
Car seats comes in different features, designs, structure and uses. There are a wide range of car seats in the market and they come with a wide price range too, a good car seat can cost approximately $300 to a whopping high of almost $900. Every baby and family's need is different, so look for one that is suitable for you and your baby.
*      *      *      *      *      *      *      *
With all the features highlighted above, we spoke to Madam Juliet Tan, a staff from Babykingdom on which brands are the bestsellers in her store. According to Madam Tan, based on her store's records, the car seats that are selling well are the various models of Graco, Combi and Britax. There are also other popular car seats that are highly raved by parents. Check them out now!
1. Graco Snugride Click Connect 35 Car Seat
Photo credits to Diapers.com
The main highlight of this car seat is that it is "rigorously crash tested" to meet safety standards. Plus it is equipped with Click Connect™ technology that offers a one-step secure and firm attachment to all Graco® Click Connect™ strollers to make your travelling a breeze.
Retail price: $399
2. Graco Size 4me 65 Car Seat
Photo credits to Albee Baby
This car seat is a winner due to its functionality and super saving price tag. It's a convertible car seat and can be used in several configurations; including as a rear-facing infant seat, a forward-facing seat and a booster. The seat is also equipped with a ball level indicator to ensure that the seat is reclining properly when rear-facing.
Retail price: $659 (Babykingdom is offering this seat at $449)
3. Graco Milestone All-in-One Car Seat
Photo credits to Amazon
As the name "milestone" suggests, this car seat grows with your child. It's three seats in one. It acts as an infant car seat (rear-facing), convertible seat (forward-facing) and booster. This seat is good for newborns till they celebrate their seventh birthday. The seat can be reclined up to four comfortable positions.
Retail price: $549 (discounted price)
4. Combi Coccoro Car Seat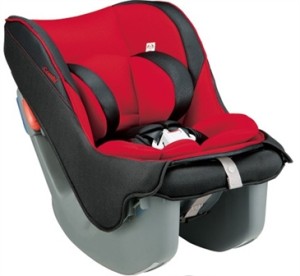 The dacco seating system replicates a parent's cuddle which is the most comfortable, assuring and natural position. Combi is well-known for its ultra shock absorbent Egg Shock technology that can absorb shocks and impact when the car is moving. You can be more assured with this shock-absorbing pad that is added on both the left and right side of the seat to provide additional security and protection for your baby.
Read more about Combi Coccoro UB EG Car Seat here.
Retail price: $449
5. Combi Cradling 360 ISOFIX Car Seat
This is one of the modern yet lightweight and compact car seats available in the market. It comes with ISOFIX system for secured installation. The seat has an innovative 360° revolving seat which makes it easy for seating and unseating of the baby and a one-hand operation design that is convenient even when holding the baby. Definitely much more convenient and ache-free for parents!
What's more, the seat buckle inserts are designed to be matched before inserting into the buckle and once inserted correctly, the colour indicator changes from red to green indicating the buckle is safely fastened and the baby is secured. Plus point, it is suitable for newborn up to four years old!
Read more about Combi Cradling 360 Car seat here.
Retail price: $729
6. Britax First Class Plus Car Seat
Photo credits to Amazon
Britax First Class Plus is a convertible car seat that is suitable for newborns up to four year-old. With Britax, you can expect that safety for its users, is their utmost important consideration. It may look like a bulky car seat at first glance, but after considering the fact that it is designed to fit newborn up to preschoolers, this car seat could just be the right investment for your family. The highlights of this seat include Click & Safe audible harness system – which clicks when the harness tension is correct and also, the chest and belly pads to reduce child's forward movement in the event of an impact – thus ensuring safety and comfort for your little one.
Retail price: $333 (Babykingdom)
7. Maxi-Cosi Car Seat
Photo credits to Amazon
Maxi-Cosi car seats are highly raved by parents for their renowned innovative technology and superb quality (in comfort, safety and technology) that ensures babies are 100% securely strapped-in. In case you aren't aware, Maxi-Cosi came up with the latest technology – ISOGO™ and GCELL™. "ISOGO™ is a patented ISOFIX compatible soft latch system" whereas "GCELL™ is the next generation, crash absorbing technology". Not only that, their car seats are fitted with AirProtect™ and a Side Protection System to provide all-round protection for baby's head, shoulders and hips. Do I need to say more? Try it and you will believe it.
Retail price: Various Maxi-Cosi seats are priced from approximately $350 (Maxi-Cosi Cabriofix Infant Carseat) to as close as $900 (Maxi-Cosi Priorifix Isofix). They can be spotted at Baby's Hyperstore, Mothercare and online stores.
8. Chicco Car Seat
Photo credits to Chicco
Chicco has always been a trusted brand. Recently, the baby seat Chicco KeyFit 30 had just been launched and is one of the most popular infant car seats amongst parents. It fits preemies (as light and small as 1.8kg) and toddlers (with an approximate weight of 14kg). What's great about this car seat is that is has a removable newborn insert and the seat includes a five-point safety harness and is lined with energy-absorbing foam for safety and comfort.
Retail price: slightly more than $300, this seat can be found at major department stores like Robinsons and Isetan.
9. Doona Infant Car Seat Stroller
Photo credits to Magic Beans
Doona car seat stroller is a new car seat with a unique feature, safe for newborns and babies! In case you were wondering if you can have the best of both World – a car seat and a stroller in one, the answer is YES! The Doona is a car seat with integrated wheels, which can be easily collapse from being a car seat to a stroller. No safety is compromised, Doona is the first and ONLY product to pass both car seat and also stroller safety tests.
Retail price: $799 
10. Fedora C3 Car Seat
Photo credits to My Miracle Baby
It's kind of rare to find a car seat that grows with your baby and Fedora C3 car seat is one of those rare gem! No kidding when we say that this car seat is suitable for newborn up to approximately 7 years old! Safety is definitely not compromise, Fedora C3 car seat has won various awards for its safety design. Wide and comfortable, Fedora C3 car seat can also be reclined to 4 different angles to suit baby's needs.
Retail price: $599 (Available in major departmental stores and online baby stores)
11. Capella Classic Infant Car Seat
Photo credits to Baby's Boutique
This simple, fuss-free infant car seat is practical for both parents and their baby. It has a large canopy that guarantees 99% UV protection and is equipped with a five-point safety harness. The seat takes up to 10kg (till baby reaches 12 months), providing sufficient time for parents to switch to the next suitable car seat. This car seat protects our baby and the price tag is easy on our pockets!
Retail price: $179 – $199 (Price varies at online stores with a price tag at $179 and $199 at kiddysky.com and dearbaby.com.sg respectively.)
12. Diono Radian RXT Convertible Car Seat
Photo credits to Albee Baby
Diono Radian RXT is a popular all-in-one convertible car seat. Parents love the sturdy steel frame and the energy-absorbing EPS foam around the child's head and body which can increase the level of side impact protection. What's special about it is that, it can be placed in the rear facing position for children up to 20kg. That's definitely a plus point, for we know that rear facing position provides the most protection during an accident. Radian RXT can collapse flat like a backpack, with the help of the carrying straps, you can bring the car seat along when travelling with your child. Not only that, this car seat is going to last you forever too. Not joking, because it is suitable for newborn up to 8-year-old (54kg)!
Retail price: $520.00 (Available at major departmental store and online stores)
Madam Tan advises that parents should follow the law which requires a child who has a minimum height of 1.35 cm to be strapped and buckled. She has this last piece of advice, "the car seat has to be always fixed at the back seat. This is for the security and safety for the kids because accidents can happen anytime, anywhere," she warns. Therefore, it is always wise for parents to be prudent. Buckle up your babies everytime.
Be safe, not sorry.

Written by Noreen Yek Boussetta & Crystal Tan