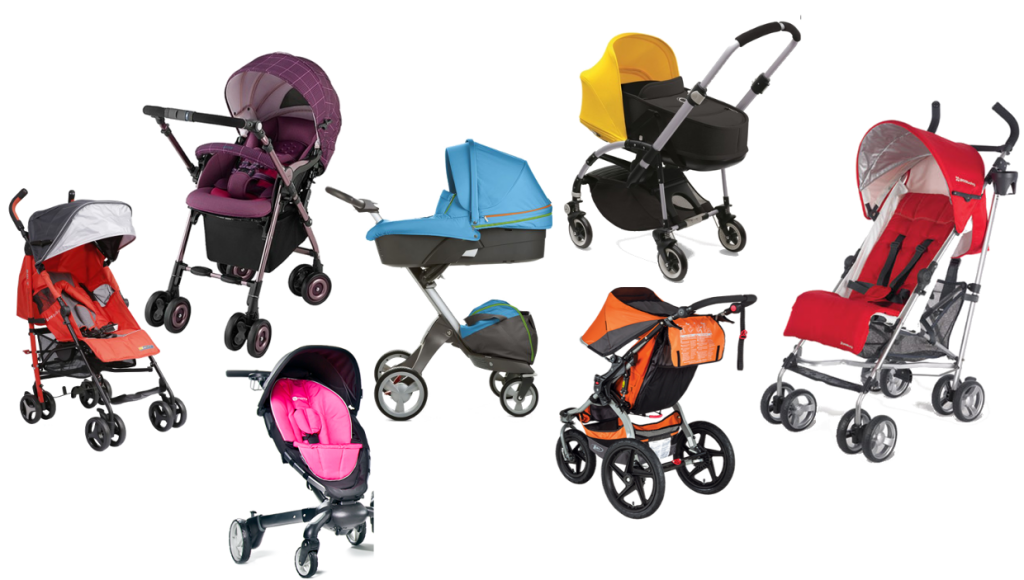 Stroller is an essential baby product! A good stroller is one that will give babies a super comfortable ride and greater convenience for parents to handle! Choosing a stroller can be overwhelming with many innovative features, beautiful colors and designs, weight of the stroller, the costs and the use of it (jogging, travelling etc). Now, you can choose a good stroller that is comfortable, stylish and probably one of the best in the market! Save yourself from a possible headache by checking these powerful strollers out!
1. Most Elegant Stroller – Bonbebe Bolt Stroller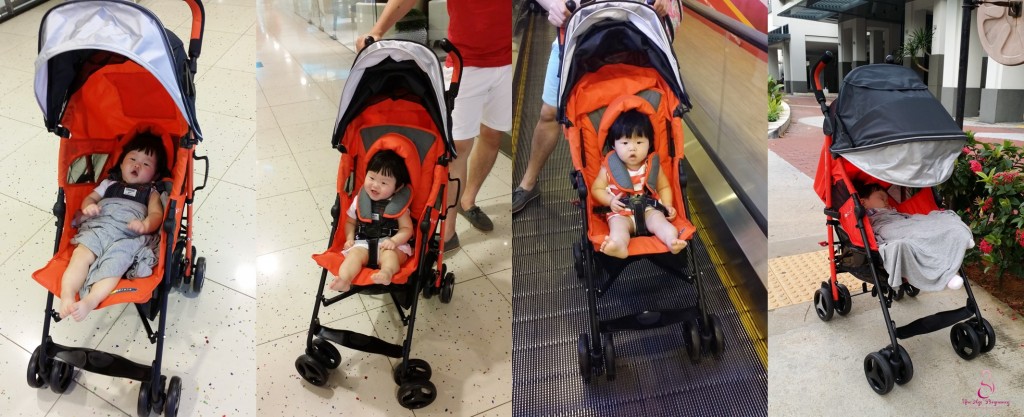 Bonbebe Bolt Stroller, a sturdy yet lightweight stroller that gives you an elegant and stylish look while pushing your baby around. Definitely a hot favourite for moms who have to travel around alone with all their shopping loots. It comes with 4 seating positions and with a simple hand recline, you can easily adjust the seat to your baby's needs. Looks like baby will have nothing to grumble about when they can sit or sleep in the soft & ventilated seat cushion. Adjustable leg rest means that this sleek stroller is going to last you for a while!
Read more: Check out a mom's experience with Bonbebe Bolt Stroller
Price: $359
Basic weight: 6.4kg
Suitability: New-born to Child (approximately 25kg)
Shop at: Major Departmental Stores (OG, Isetan) and Baby Care Stores (Kiddy Palace).
2. Most Superb Stroller – Combi's Mega Ride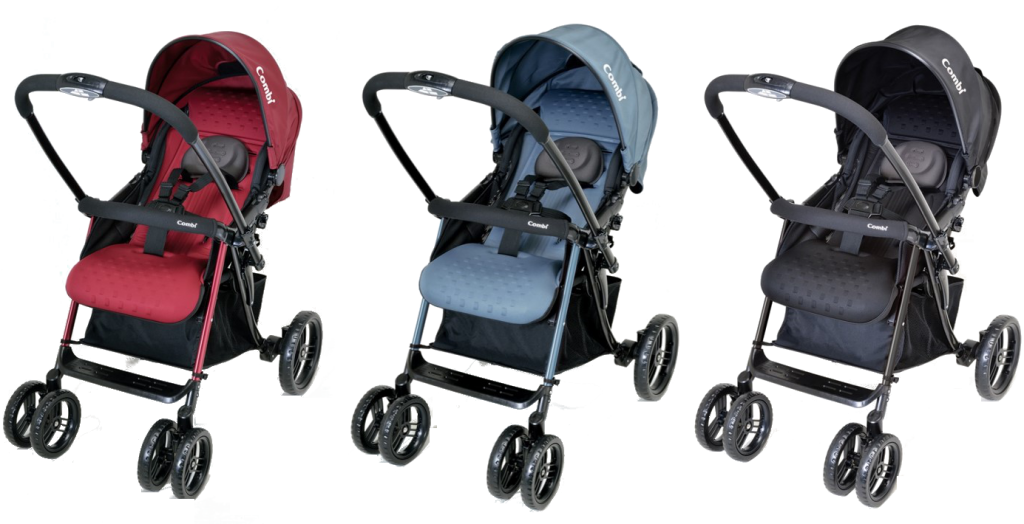 Combi's Mega Ride is a must-have stroller for babies! It is extremely sturdy and its design gives your baby a super safe and smooth ride (now you know why it is the most superb stroller). Baby's head is the most fragile part and Combi knows that! Thus the Shock absorbent Egg Shock Head Pad gives your baby the extra protection they need! It is lightweight and can be easily handle by mom or dad, imagine that – using one-hand when opening or folding the stroller while carrying baby with the other. We really love the Extra LARGE convenient basket as you can load it up with babies' necessities! Say goodbye to bulky and heavy diaper bag.
Read more: These 10 reasons will convince you to get your very own Combi's Mega Ride!
Price: $559
Basic weight: 6.8kg
Suitability: New-born to Child (approximately 18kg)
Shop at: Leading Departmental Stores (Taka, John Little), Baby Chain (OG, Isetan Scotts) and Baby Stores (Baby Kingdom)
3. Most Sporty Stroller – Maclaren Quest Stroller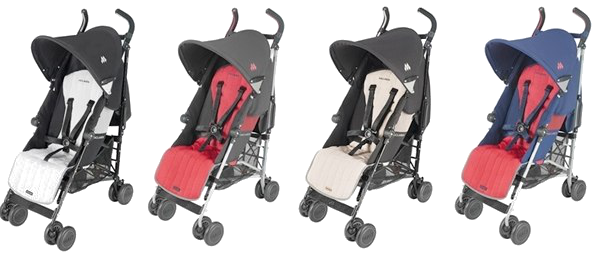 The Maclaren Sport Stroller is a favourite among moms because it is lightweight (weighing at 6.1kg and it comes with a wide range of colors! It gives babies a smooth and comfortable ride with its comfortable padded seat that can be recline fully (suitable for new-borns) all the way up to an upright position. Maclaren Quest Stroller received The Natural and Organic Award for best organic mother and baby product in 2012. This stroller is appropriate for new-born baby up to a young child with an approximate weight of 25kg.
Price: $499
Basic weight: 6.3 kg
Suitability: New-born to Child (approximately 25kg)
Shop at: Major Departmental Stores and Baby Care Stores
4. Most Innovative Stroller – Baby Jogger City Mini Stroller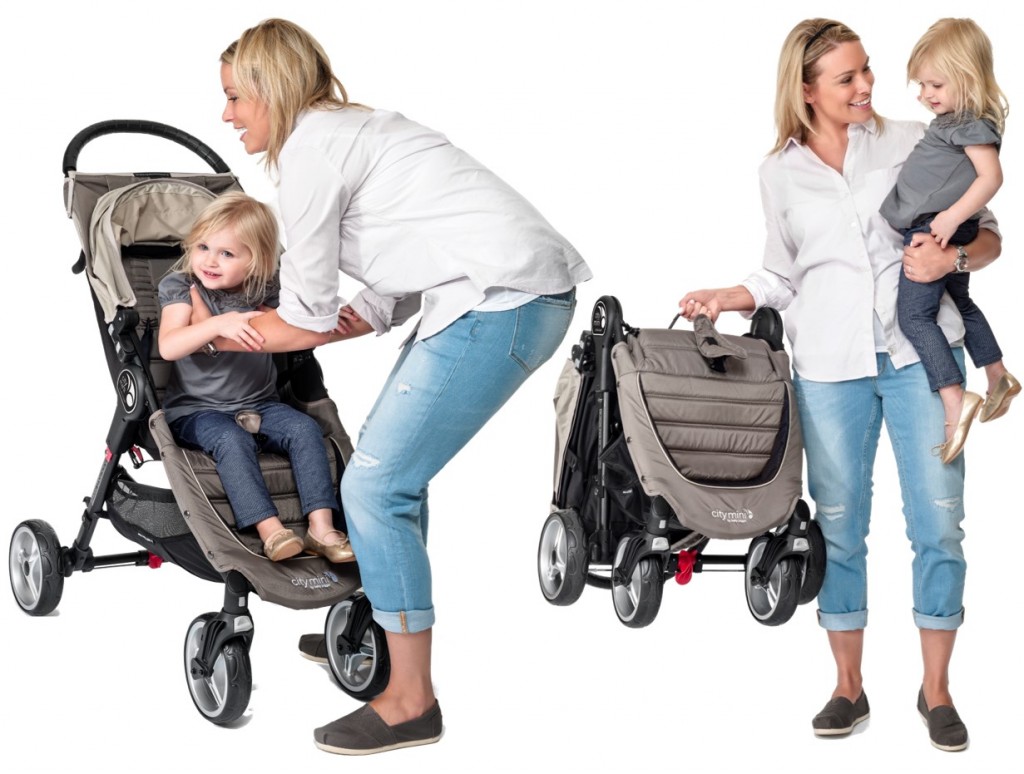 Baby Jogger City Mini – the most award winning stroller! What's so special about this stroller? It has this unbeatable Quick-Fold Technology that allows you to fold your stroller in one simple step. You just have to lift the hand strap and the whole stroller collapse into a nice fold. In fact, it also auto-lock up, great for you if you are carrying baby in one hand and holding the stroller in another. As easy as it sounds! In Sunny Singapore, where Sunscreen is a must for your skin, you probably do not have to worry about bringing baby out in the Sun as it is protected under Baby Jogger's UV 50+ sun canopy! This chic stroller offers a smooth and comfortable ride for your baby!
Price: $599
Basic weight: 7.5kg
Suitability: New-born to Child (approximately 18kg)
Shop at: Mothercare and Motherswork
5. Most Chic Stroller – Bugaboo Bee 3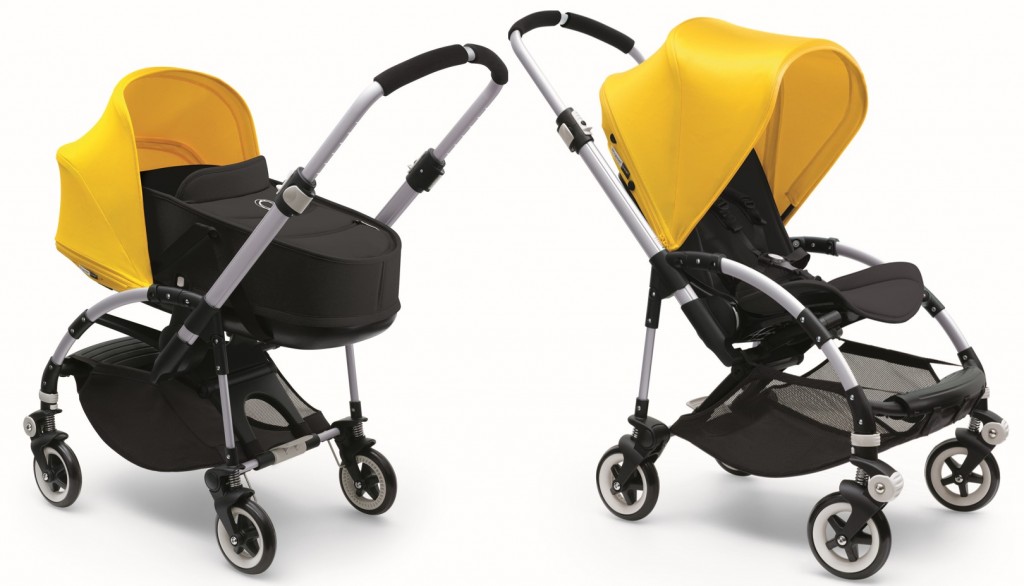 For urban parents who are constantly on-the-go, Bugaboo Bee 3 might just be the pram for you. This 3rd generation stroller for new-borns and toddlers features an easy-to-carry bassinet, brand new fabrics and colours to customize your pram with. It comes with extendable sun canopy and a larger underseat basket for you to stow all your baby essentials. Heading to town and worried about the weekend crowds? With the Bee 3's innovative functionalities like its 3D compact fold for quick and easy collapsing, folding and stowing, coupled with its easily removable lightweight bassinet, you'll never miss a beat with your little one in tow.
Price: $1,549 (Inclusive of bassinet at $350)
Basic weight: 8.7 kg
Suitability: New-born to Toddler (approximately 17kg)
Shop at: Mothercare, Motherswork & First Few Years
6. Most Eye-catching Stroller – Stokke Xplory Complete Baby Stroller

Stokke range of strollers is unique and in fact, there is no other strollers out there in the market, quite like the Xplory! You will love this stroller because this stroller comes with adjustable seats where you can maintain eye contact or interact with your baby without straining your back having to bend or squat down to the typical stroller height. The two-wheel mode function is another cool feature too! It will lessen the burden of your back without having to fold the whole stroller and carry it to navigate steps or different terrains. Totally innovative design – practical and useful. Not forgetting that Stokke Xplory textile comes with SPF50 protection for baby's gentle skin.
Price: $1,295
Basic weight: 12 kg
Suitability: New-born to Toddler (approximately 15kg)
Shop at: Mothercare and Motherswork
7. Most Sturdy & Best Sport Performance Stroller – Bob Revolution Flex All-Terrain Stroller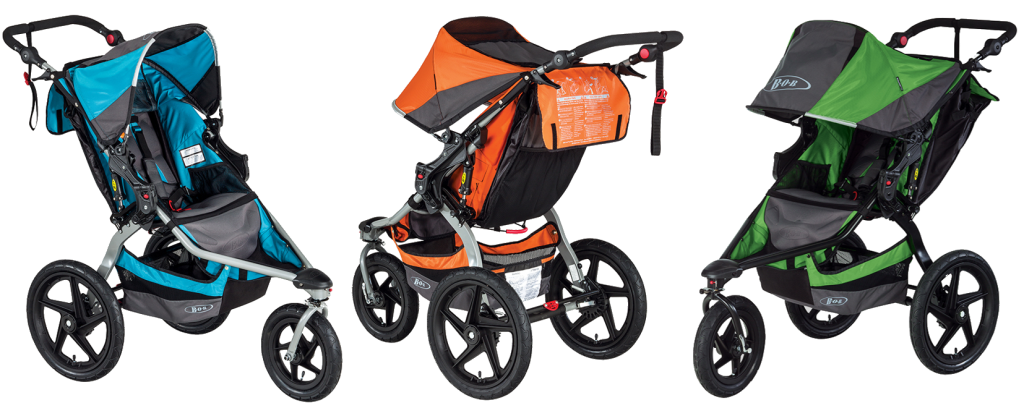 Bob Revolution Flex Stroller is one of the newest but best sport performance stroller in the market. Its innovative features and design can take the most intense sport experiences on different terrains. Baby will be resting comfortably in the ultra-padded adjustable seat with its high-impact polymer composite wheels. The front wheel tracking adjustment dial will ensure that you keep pushing in a straight manner without going off track. The height adjustable handlebar comes in handy for moving on different terrains or engaging in different sports. A total of 9 positions to accommodate your needs. Definitely a good stroller for parents who are active runners and trekkers.
Price: $600 – $900~ (Depending on Model)
Basic weight: 11.9 kg
Suitability: New-born (8 weeks) to Child (approximately 31kg)
Shop at: Only available at Online Stores
8. Most Trendsetter Stroller – 4moms Origami Stroller
4 Moms Origami Stroller is just everything you wish and imagine it to be! Known as a Robot stroller because it is the first ever stroller that opens and closes itself at the touch of a button. It is also the first stroller with a LCD touch screen Dashboard and one that you can charge your mobile phone on the go! The Origami has built-in generators system that recharge itself while you walk and a short walk will help to recharge the battery. Alternatively, you can also plug it in to charge. This stroller also comes with lights function installed in the stroller that will help to keep your visibility clear. A hot favourite for all the techies out there!
Price: $1690
Basic weight: 12 – 14 kg (Depending on the mode)
Suitability: New-born (6 months) to Child (approximately 18kg)
Shop at: Only available at Online Stores
9. Most Lightweight Travel Stroller – UPPAbaby G-Luxe Stroller
If you enjoy traveling as a family, UPPAbaby G-Luxe Stroller will be your great travel companion! This umbrella stroller is not only lightweight, it has all the functions that most regular strollers have. UPPAbaby G-Luxe Stroller doesn't compromise on its quality just because it is compact! It has an adjustable canopy with an extendable SPF 50+ sunshade and the textile material is made of stain-proof and water resistant, 5-point safety harness and a large basket for all the shopping loots. Grows with your baby from infancy all the way to pre-schoolers!
Price: $550
Basic weight: 6kg
Suitability: New-born (3 months) to Child (approximately 25kg)
Shop at: Only available at Online Stores
10. Most Classy Stroller – Aprica Soraria Stroller 2014
Aprica Stroller is well-known for its classy style. A high stroller that is 56cm off the ground that promotes closer interaction with baby. It has great suspension wheels that minimise shock and the all swivel wheels ensures a smooth ride for baby. Aprica also boost about its Medical Growth Mamol installed on the seat of the stroller – it is the cushion that will support the proper positioning of baby. Aprica Soraria is also one of the many strollers (Bugaboo, Baby Jogger and Stokke) that allows you to switch the seat position so that baby can be facing you or away from you.
Price: $899
Basic weight: 7.5kg
Suitability: New-born to Child (approximately 15kg)
Shop at: Major Departmental Stores and Baby Care Stores
Test-ride these awesome strollers now!
By Crystal Tan