Lässig range of diaper bags are well-loved by Moms not just because they are stylish and beautifully designed but because, they are made from environmentally-friendly and safe materials (free from all those nasty chemicals).
Now, who says Moms can't be chic? Get one stylish diaper bag that goes along with your style!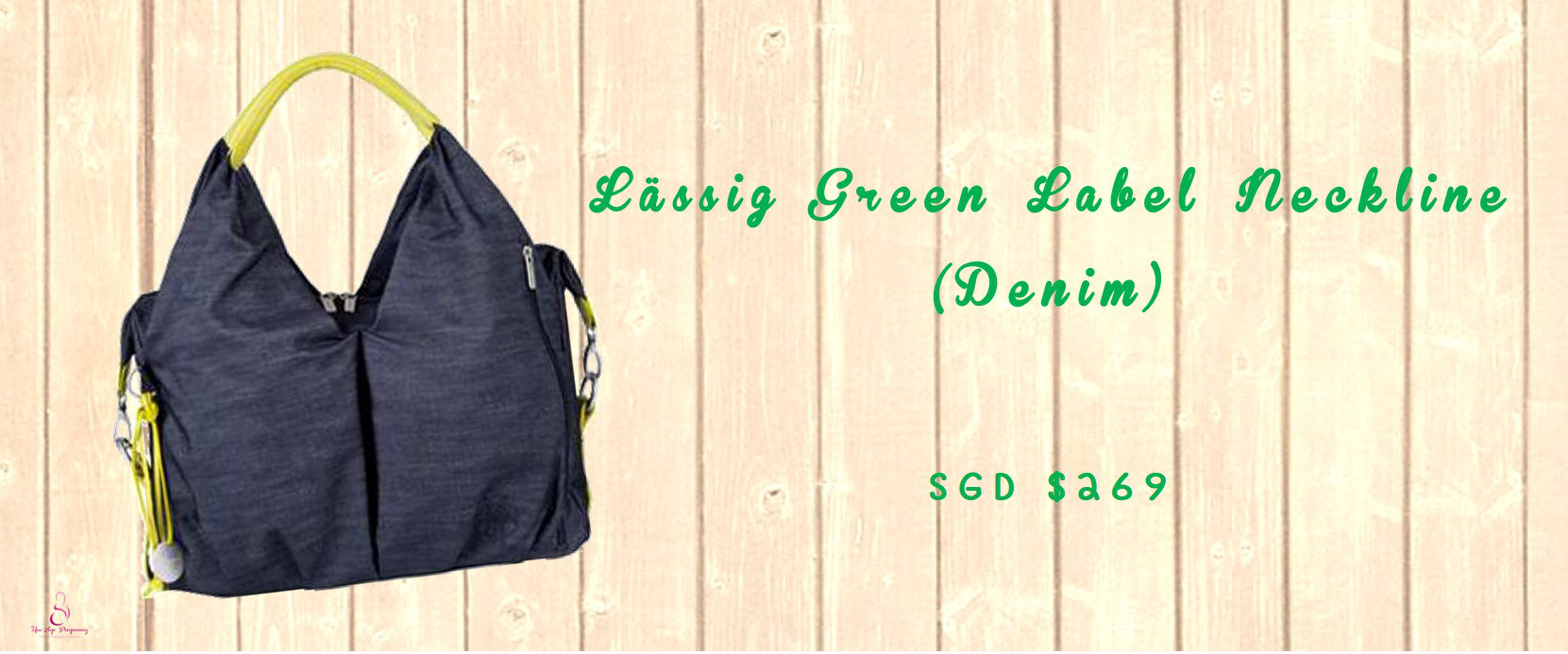 Lässig Green Label Neckline (Denim)

This award winning diaper bag made of denim material, paired together with its bright strap, is an absolute hot favourite among the modern day parents. Lässig Green Label Neckline in Denim is a must-have bag, not just because it is chic, but it comes with a complimentary changing mat, insulated bottle holder, water repellent wet pocket, a removable compartment for storing jars as well as handy hooks to saddle it up to a stroller. It is designed to fit everything in without being bulky.
*  *  *  *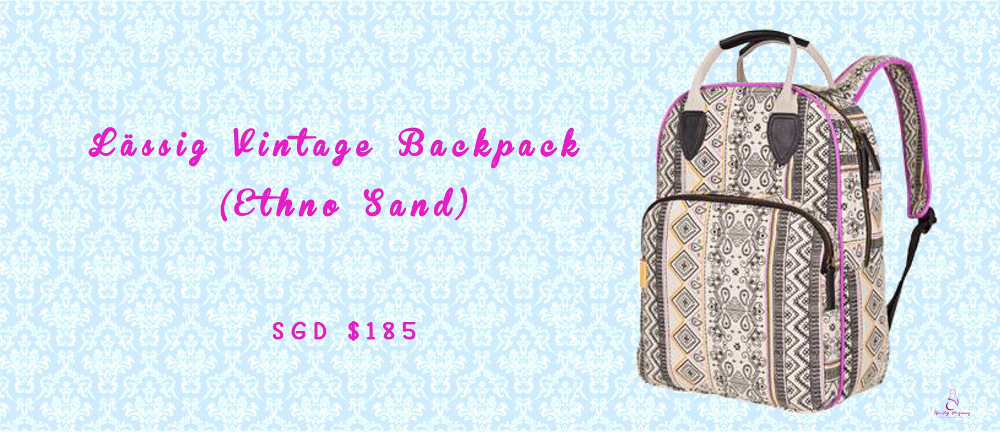 Lässig Vintage Backpack (Ethno Sand)

With easily accessible compartments that help to keep everything organised and separated, you will find it a breeze to store diapers, baby wipes, bottles, spare clothes and anything else you need for a day out in this Lässig Vintage Backpack! It also comes with a convenient place to store your phone and an additional carabiner that will make it easy to find your keys. In this beautiful ethnic print, Lässig Vintage Backpack will keep you looking stylish and comfortable throughout your busy day.
*  *  *  *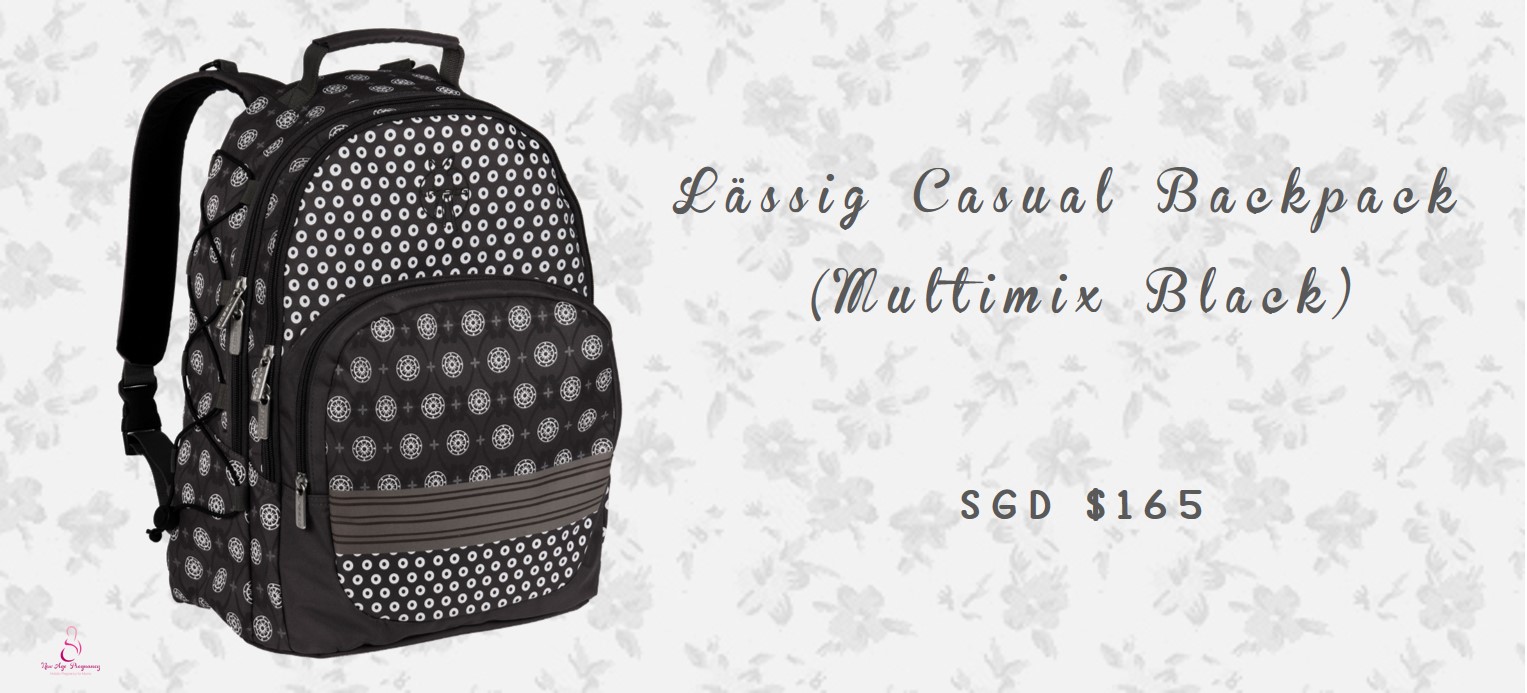 Lässig Casual Backpack (Mulitmix Black)

Free up your hands for the more important things by choosing a Lässig Backpack Multimix. It is a stylish backpack diaper bag that is popular among the young and active parents who need to have all those necessities packed in a bag that is compact and easy to carry around. The best part about this bag is that, it comes with an insulated bottle holder to keep bottles cool or warm as well as a separate set of insulated compartment. That's not all, it features a water repellent wet pocket and a portable baby changing mat. So no matter where you are, you always have a clean, and comfortable changing mat that you can grab, use and put back easily and effortlessly.
*  *  *  *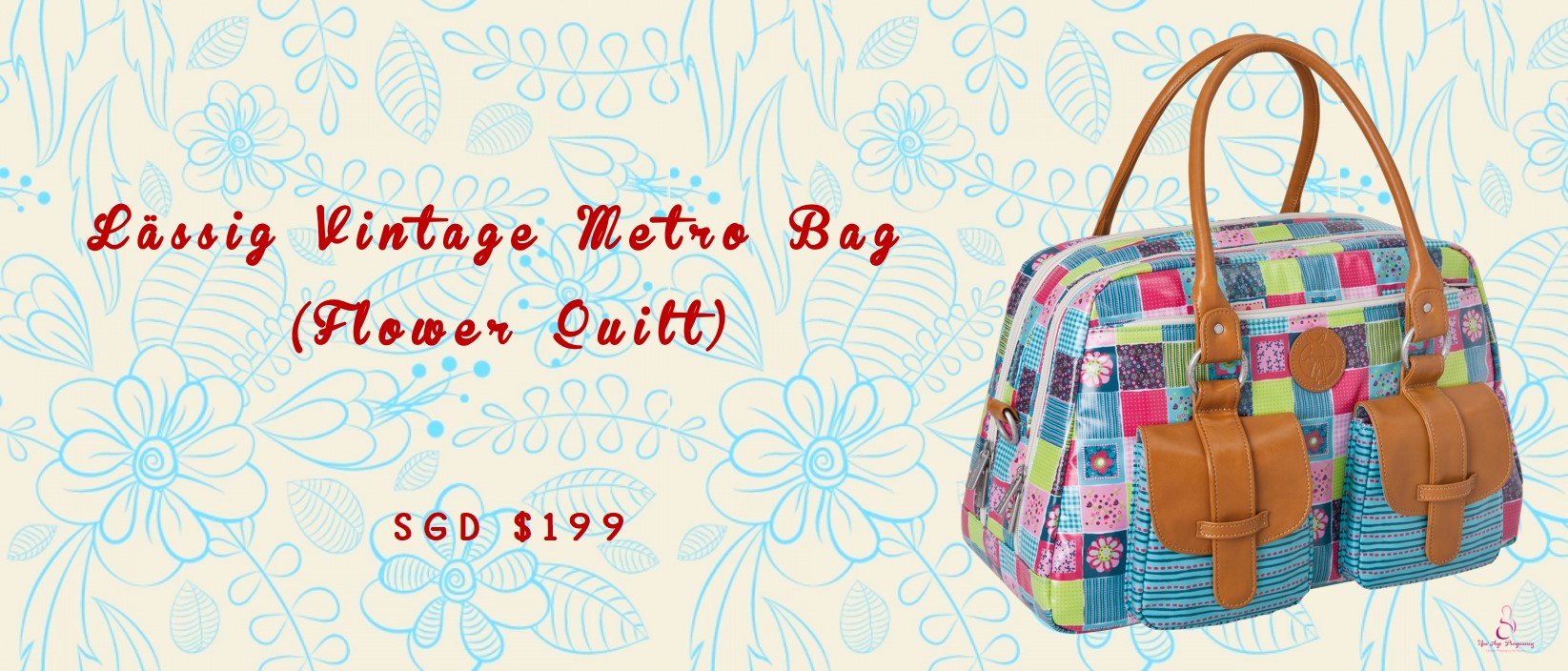 Lässig Vintage Metro Bag (Flower Quilt)

These gorgeous, unique and practical nappy bags will add flare to any outfit and ensure you standout for all the right reasons. Yes, that's none other than the beautifully designed Lässig Vintage Metro Bag in Flower Quilt design. It comes with two great compartments that can house a whole lot of items such as the changing mat, insulated removable bottle holder, stroller hooks, zip pouch, water repellent wet pocket, removable compartment for bottles, an additional shoulder strap and other baby necessities!
*  *  *  *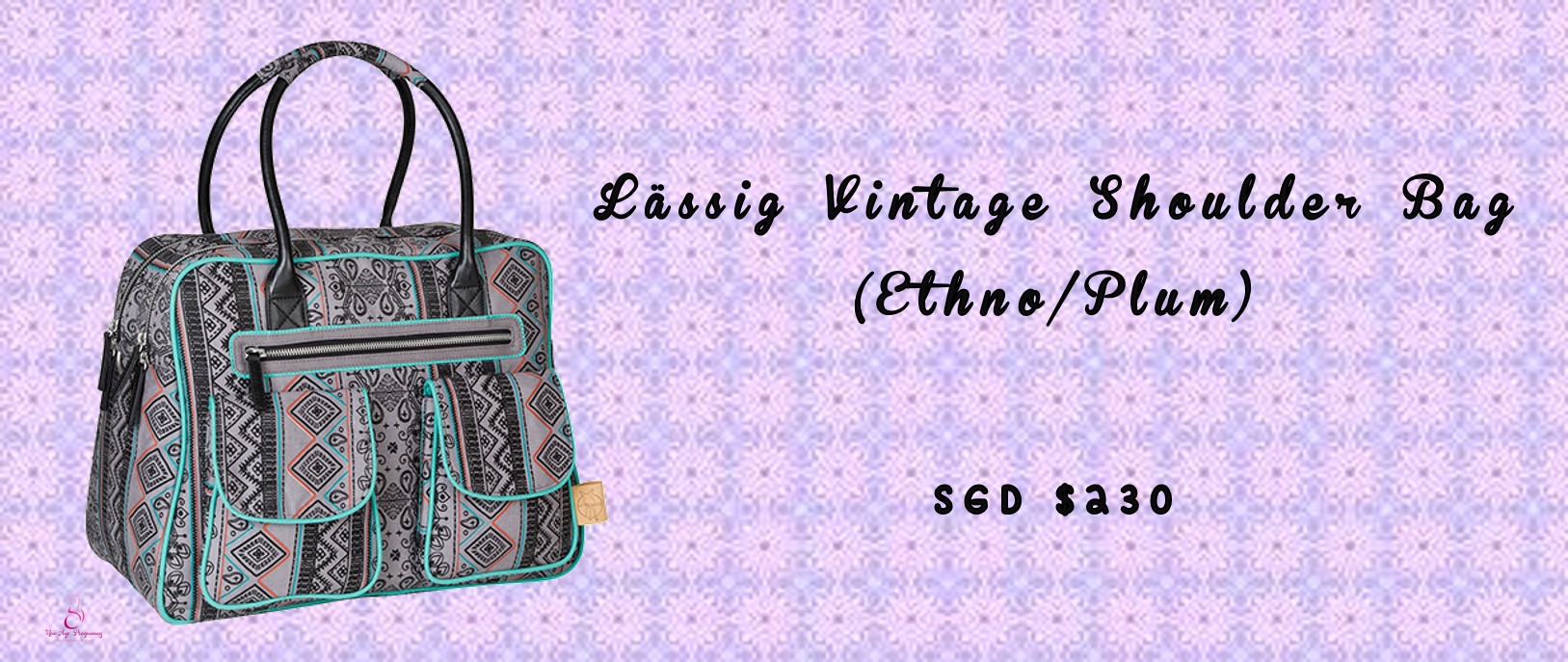 Lässig Vintage Shoulder Bag (Ethno/Plum)

Traditional African and Indian references inspire the new Lässig ethno collection, a new fashion favourite among the young parents. Gentle colours, fun patterns and cultural nods with the modern Aztec designs are prominent in the Lässig Vintage Shoulder bag. If you crave a bag that contains pockets for everything, then the Lässig Vintage Shoulder Bag will be perfect for you! With its double zip compartments, the Shoulder Bag contains two outer pockets and a separate front facing zip pocket to store all your precious little items safely and properly. This Shoulder Bag includes everything that a parent needs – water-repellent wet pocket, zip pouch, stroller hooks and an insulated and a removable bottle holder!
*  *  *  *
Lässig Tender Multizip (Mud)

The Tender Multizip is perfect for the mum who goes for style, practicality and convenience! This range of bags feel very soft and genuine due to the selection of very high quality leather-like material. The Tender Multizip comes with a changing mat, insulated and yet removable bottle holder, water-repellent wet pocket and removable compartment for jars.
More nappy bag designs available at: www.lassig.sg
We are giving away these diaper bags in our Lässig Diaper Bags Giveaway.
Click on the image to join the contest