A holiday during pregnancy brings many benefits to the couple and the mom. Apart from being the window when the couple are traveling on their own (without kids!), it is also a time to relax before the stress of caring for a newborn baby. It is also a time to strengthen the marriage especially when the couple has to face many challenges of parenting together. Here are ten favourite babymoon travel destinations to consider!
Beach vacations
Beach vacations are ideal for those who just want to relax and get out of the city. The sea, beach, fresh air and less crowd offers a time for the to-be mom and the couple to rejuvenate and slow down. After all, it is very difficult to be hurried when you're on the beach.
#1 Cebu Island, Philippines
Cebu Island has many white sandy beaches on a few popular island destinations. Filled with breath-taking views, it is no doubt the best place to unwind and absorb the positive energy.
The Mactan Island is in particular suitable for those who want to stay in luxury resorts, be pampered, go to a lovely spa and some shopping. One such hotel (of many) is Plantation Bay, which is voted Tripadvisor 2015 Traveller's Choice for Family and Luxury stay.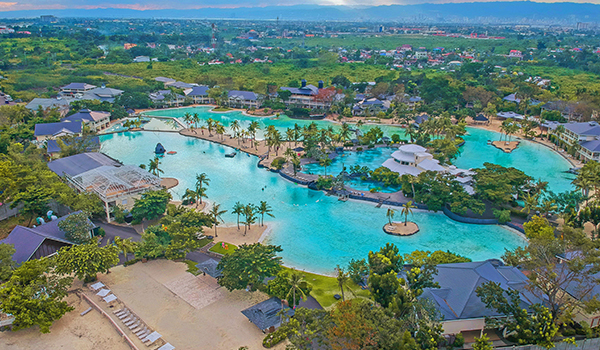 Its spa has cascading massage waterfalls and many of the rooms are close to, or even at the water's edge.
*      *      *      *      *      *
#2 Bintan, Indonesia
Hate to be confined on plane but wants to be close to the beach, sea and sun? The beautiful sight closest to home is none other than Bintan! It offers many resorts to relax as well as scrumptious seafood meals. The number #1 rated hotel at Bintan is The Sanchaya, which is villa-style.
Say yes to massage, dreaming on the beach and taking peaceful strolls along the beach.
*      *      *      *      *      *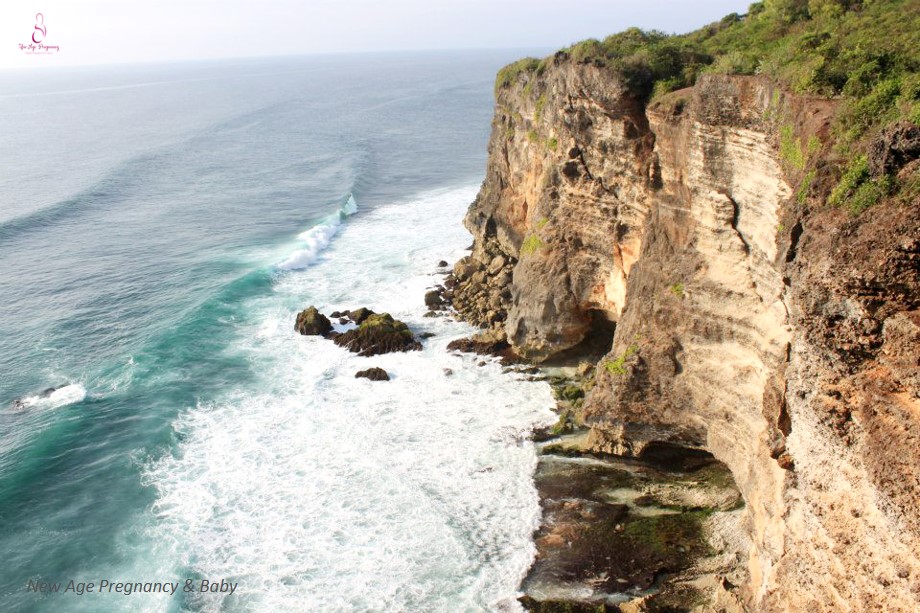 #3 Bali, Indonesia
Bali is another top travel destination for babymoon! There are so many different beaches you can choose from and Nusa Dua is one of the well-known beach for the luxury traveler with white sandy beach, sunset view and seafood dinner by the sea.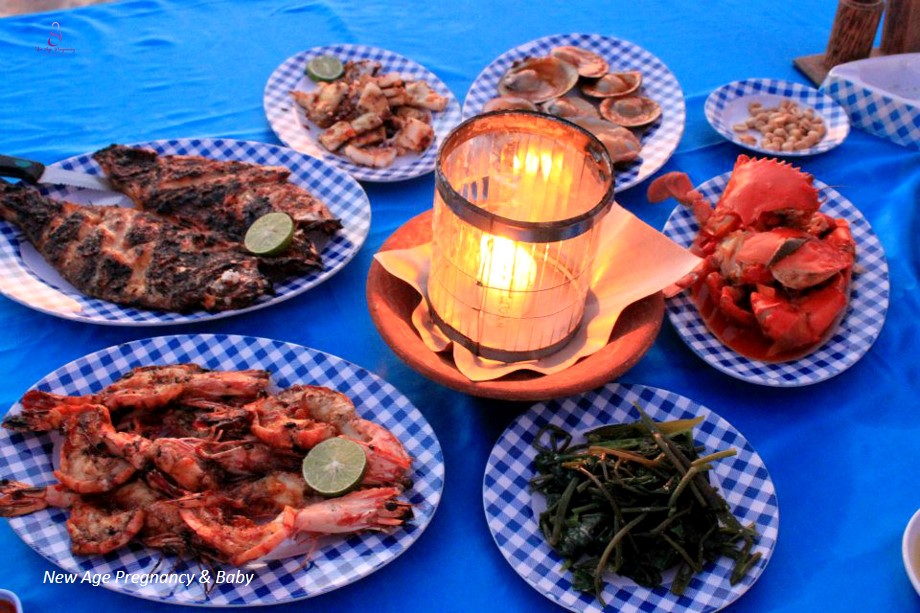 There are also shopping outlets and many chic restaurants in Bali. You can consider staying at the Ritz Carlton, which has a Hydro-Vital pool that focus on back, neck, foot, and leg muscle stress release. The hotel also offers meditation sessions and it may be a good time to learn how to meditate to relax!
*      *      *      *      *      *
City vacations
For those more interested in shopping, getting maternity clothes, baby clothing or simply, a city gal, there are a few cities closer to home. Shopping is a great way to exercise but do remember to wear comfortable shoes. Also, you may want to consider staying in a luxury hotel to pamper yourself at the end of a busy day.
#4 Bangkok, Thailand
You can shop at many local markets such as the Chatuchak, Pratunam and Saphan Phut Night market or head out to the high-end malls such as the MBK Center, Siam Paragon and Central World. During the day, you can visit the massage centres to relax or head back to your hotel for a luxury spa.
One hotel to consider is the Mandarin Oriental, which has many spa treatments and suites.
*      *      *      *      *      *
#5 Danang, Vietnam
Danang is the fourth largest city in Vietnam and suitable for babymoon vacations as it has both shopping and close to many beaches such as the well-known China Beach, Lang Co Beach, Hoi An and My Son.
There are many attractions to visit such as the Son Tra (Monkey) Mountain, its national park, the Marble Mountains and Museum of Cham Culture which are heritage sites. There are also many luxury hotels for you to pamper yourself, including Fusion Maia which offers breakfast anytime, anywhere.
*      *      *      *      *      *

#6 Bern, Switzerland
If you are able to travel far and really want the most luxurious babymoon travel, Bern is a destination worth considering. The Old Town of Bern is a world heritage site and there are many attractions such as the Clock Tower, Rose Garden, the BearPark, Einstein House and the Cathedral of Bern.


One of the most well-known luxury hotels in Bern is the Hotel Schweizerhof Bern which is a favourite babymoon hotel and a leading hotel worldwide, with a spa of over 500m2.
*      *      *      *      *      *
Cruises
A cruise is easy to manage as all the meals and offshore destinations are pre-planned. For those who just don't want to plan especially when there'd be so many adjustments to make, doctor appointments to keep and many things to take care of once the baby arrives. There are short weekend cruise to cruises and here are two options closer to home to consider.
#7 Star Gemini
Of the ships from Star Cruise, Star Gemini is the only one that is based in Singapore. This means that it is also the one which you can take for a weekend getaway, or shorter trips like 4 days, 3 nights to destinations in Malaysia. You can find different entertainment on board the cruise, from relaxing at the pool deck to indoor facilities like fitness room, casinos and beauty parlor.
*      *      *      *      *      *
#8 Royal Carribean, Mariner of the Seas
Royal Carribean is another liner that has a ship departing from Singapore, with the Mariner of the Seas going for a 3-night weekend cruise. Expect 10 different pools you can chill in, over 100 different body massages and treatment, never ending shopping and entertainment.
*      *      *      *      *      *
Nature vacations
Being pregnant does not mean that you cannot be adventurous, but it is best to check with your doctor beforehand what are the trips that you can take. Some pregnant women may choose to take the chance to visit some famous natural attractions as the chance to do so may be limited when traveling with babies or young children.
#9 Lake Toba, Sumatra, Indonesia

Lake Toba is large natural lake occupying the caldera of a supervolcano; a 4 Days 3 Nights itinerary typically arriving at Medan with a visit to its Sultan Deli Palace and the Great Mosque. A boat trip will be included across the lake to visit on of the local Batak village. There are also views of volcanoes, highlands and the Sipiso-piso Waterfall.
*      *      *      *      *      *

#10 Komodo National Park, Indonesia

The Komodo National Park is a national park in Indonesia located within the Lesser Sunda Islands in the border region between the provinces of East Nusa Tenggara and West Nusa Tenggara. In 1991, the national park was declared a UNESCO and selected as one of the New Seven Wonders of Nature. The waters surrounding Komodo island also contains rich marine biodiversity. Komodo islands is also a part of the Coral Triangle, which contains one of the richest marine biodiversity on earth.
---
Traveling Tips for Babymoon Vacations
There are five tips for pregnant women traveling:
#1 Window to Travel
As most airlines and cruise liners set limits on when a pregnant woman can travel with them, and by and large, second trimester is the best time to travel. Be sure to check the restrictions and whether certificate from your doctor is required. Do not opt for a cruise if you feel nauseous during your pregnancy.
#2 Inform your Doctor
Be sure to inform your doctor, and check on whether he/she consider it safe for you to take your trip. Your doctor may want to keep you closer to home, or have your trip kept to a certain number of days. Also check on required vaccinations and whether taking those vaccinations are appropriate for you.
#3 Avoid Long Sitting Time
Pregnant women are at higher risk of deep vein thrombosis – therefore you should get up and walk, or get out of the car for frequent stops. Stay hydrated and if in doubt, travel in luxury (business class for long flights) or choose a shorter trip.
#4 Check out Medical Facilities
It is worthwhile checking medical facilities at where you intend to go and those located close to your hotels.
#5 Aim for Relaxation
While everyone is different, the trip for pregnant women should be relaxing rather than stressful, or too physically exhausting. A benefit of travel this time is to re-connect and draw closer to your spouse, and a stressful itinerary may just lead you to being even more exhausted upon return.
Written by Mei | Edited by Crystal Tan