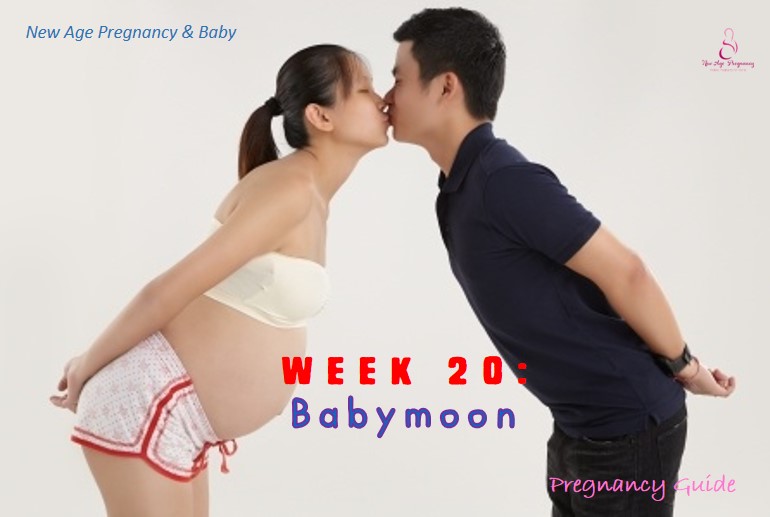 What's happening inside
If you're expecting a princess, her uterus is now fully formed, and her tiny ovaries house about 7 million eggs at the moment! If you're having a prince, his testicles are moving down from his abdomen, and will eventually drop into the scrotum, which is still a works in progress at this stage.
Maternal Changes
Aches and pains are a common companion to most expectant mums, and at this stage, you might be feeling some on the sides of your lower abdomen. This is caused by the stretching of your muscles and ligaments to accommodate your growing uterus. As long as the pain is occasional and isn't accompanied by any fever, bleeding or dizziness, it's perfectly normal and nothing to be concerned about.
A Matter of Fact
With the turbulence of first-trimester morning sickness and the heavy weight of the last trimester, the second trimester is undoubtedly your best bet for a sweet vacation. Do check that you have the green light to travel – which shouldn't be an issue in most cases. Most major airlines would need a letter from your gynaecologist that certifies you as fit to travel. Seize the opportunity to have some precious alone time with just hubby and you, before Junior makes three! Once baby is born, your holiday plans, destinations and itineraries are going to look very different for at least a few years…
Check out what are the 10 Best Travel Destinations To Go For Babymoon
Tips for daddy
When planning your getaway (sometimes referred to as a baby-moon), keep in mind your wife's fluctuating energy levels, and don't aim to cover too much ground. Try to keep the pace flexible and relaxed, and you'll be set for a really splendid time – a special trip to remember!
A quote for mummy-to-be
Feeling fat lasts nine months but the joy of becoming a mom lasts forever. ~Nicki Dalton
*      *      *      *
This is part of our New Age Pregnancy Week By Week Pregnancy Guide!
With this guide, we hope it will help to give you some reassurance and shed some light on the changes you will come to experience for the next 40 weeks. If you are interested, you can read about our Month To Month Pregnancy Guide Here. Now, let the countdown begin ~
Disclaimer: Please keep in mind the information provided in this guide is just an approximate gauge for your pregnancy. Each pregnancy is different and growth rates vary. If you have any doubts, do not hesitate to contact your gynaecologist.