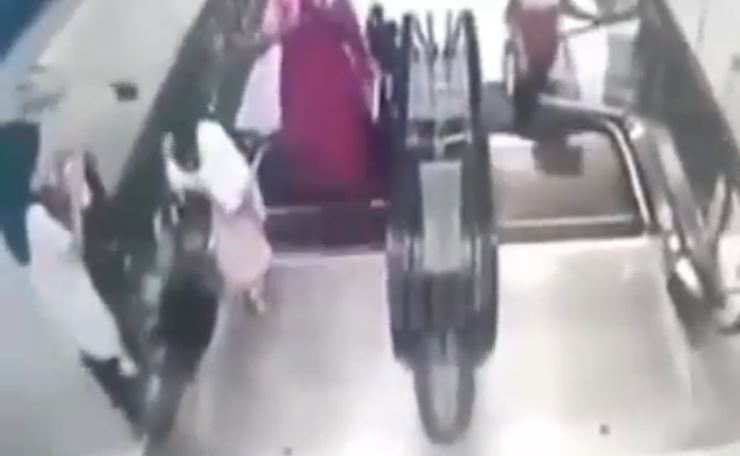 6 year old Nurhayada Sofia Musa, fell to her death while playing beside an escalator in a Wholesale City Mall in Kuala Lumpur. Her mother was standing nearby during the accident but her eyes were fixed on the phone.
Nurhayada was playing with her sister by the escalator. She was seen trying to climb over the escalator when she slipped and fell to the basement through the gap between the panel and the escalator. Nurhayada sustained severe injuries to the head and was pronounced dead.
In the short video, it was seen that Nurhayada's mother was using the phone throughout the whole incident and did not warn the child to stay away from the escalator.
This freak accident serves as a reminder to all parents to look after our young children when we bring them out.
By Crystal Tan