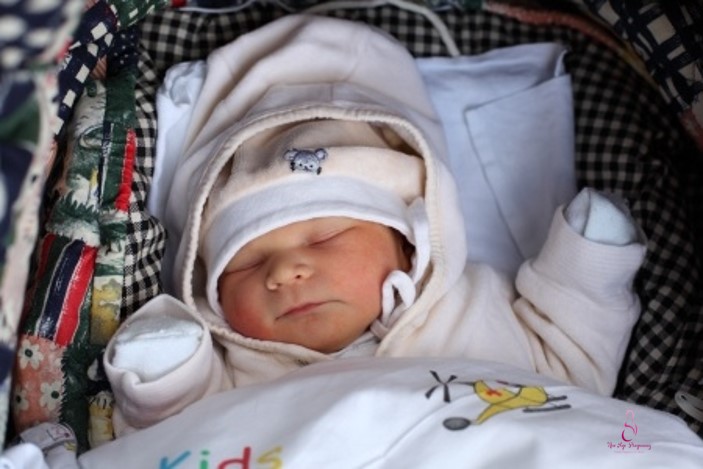 Babies are not that fragile as we think they are. The slightest movement during changing time, carrying baby and bathing will not break or hurt them. However, it is always advisable to handle babies with care. Since babies are still developing, a harmless fall might cause serious injuries to the baby and sometimes, a fatal one. A four-month-old baby recently died when he fell out from his stroller.
The tragedy happened when the baby was sitting in a stroller pushed by his toddler cousin. All of a sudden, the stroller collapsed and the baby fell to the ground. According to his caregiver – his aunt, the baby "appeared" to be fine and he did not cry. With that, the aunt assumed that everything was fine and did not bring him to the doctor for further examination.
Unfortunately, the baby passed away the very next day. He was found to be unresponsive. Further examination found out that the baby's death is due to the fractures on his skull, internal bleeding and other head-related injuries. As his aunt recalled the incident, it appeared that the old stroller has not been properly latched on and the catch was not engaged.
*      *     *     *     *
This is a sad and unfortunate event. Please handle your child with care as it is always better to be safe than sorry! Choosing a good and suitable stroller will protect your child from manufacturing defects and injuries. Remember to check out for these features when purchasing a stroller:
1. Seat belt: Make sure it is strong and durable. It should be able to secure your child comfortably to the seat without being too retrained or loose. Make sure it can be easily fastened and unfastened too. Remember to use the seat belt at all times, even when baby is sleeping.
2. Brake: Is the brake easy to operate? Does the wheels lock when you engage the brake? Test this feature before purchasing the stroller.
3. Basket: It is advisable to get a stroller that comes with a basket where you can put your bags, baby's essentials and purchases. Avoid hanging bags over the handles as it may cause the stroller to tip if it's too heavy.
4. Seat: Is the seat able to recline? Different children have different needs. Newborns need a seat that is able to recline fully whereas a young child need a seat that can recline to suit their active or resting position.
5. Locking Mechanism: Be sure that the stroller comes with a locking mechanism that produced a clicking sound or a signal when it is fully opened or engaged. A stroller that is not fully opened may cause the stroller to collapse when it is pushed, compromising on your child's safety.
Check out what are the 10 Best Strollers To Get For Your Baby and find out why a good stroller makes a difference.
By Crystal Tan | News Source: The New Paper