These days, many young married couples take advantage of the second trimester to go on a little holiday, to enjoy some couple-time before baby comes along. Most of the morning sickness will have abated by then, and your baby bump would still allow for a fair amount of activity. Still, it's wise to seek advice from your gynae before planning a trip – and you'll also need her to write you a medical letter of approval to show to the airline company.
Unless you have had a relatively trouble-free pregnancy, it's best to stick to countries nearby, so that you're not stuck up in the air for too long. Of course, some couples travel halfway around the world to the States or the UK, and they're perfectly fine. Bottom line is to get your proposed trip cleared by the gynae.
But if you want to err on the side of caution, then pick a location that's not too distant. After all, it's the company that matters most of all, isn't it? Wherever you go, here are five tips to make your babymoon a fun and memorable one!
Instax it!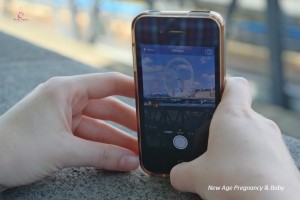 Invest in a poloroid camera for snapping on the go! There's nothing quite like being able to see your photo in hard copy immediately, and with an instax camera, you've got the added anticipation/surprise from not being able to see the photo that you took – something you'd be able to do on a digital camera – until the image appears on the film. Look for cheaper deals and bundles for the camera and film refills on Gmarket.com.
Rent an apartment

Who says you need to splurge on Michelin star fare for every meal? Renting an apartment is easier than you think, and you'll have the luxury of cooking dinner for yourselves and having your own candlelight romance at home! If you're like most Singaporean working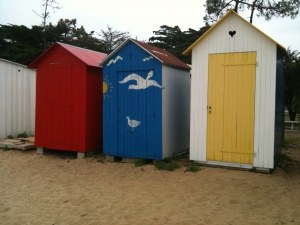 couples, you eat out most of the time. Having this arrangement gives you both the space and opportunity to cook together, perhaps for the very first time. Of course, you can still save a couple of nights for some fine dining in town.
Bump goes places
Snap a pic of your bump everywhere you go. Journal your thoughts at the end of the day. The photos and your journal entries can be bundled together to make a meaningful scrapbook for baby after your trip – it's baby's first holiday, in-utero!
Write love letters
Write a letter to your hubby – one for every day of your trip. Leave each day's letter in a different position or place, somewhere he will find it. The bathroom mirror, his jeans pocket, on top of his pillow etc. You don't have to write an essay, just a simple note of love and/or
encouragement. You can even attach a small gift with note –

his favourite mints, a new CD, or an interesting drink!
Fast from social media
Make it a point to leave all forms of social media aside, for at least one full day of your trip. Switch off your phones, stow away your iPads, don't turn on the television, and just enjoy good old-fashioned, meaningful, unhurried conversations – you and your man. It's great for your marriage and good for your soul.
By Dorothea Chow